The team behind Motel Mexicola and Bondi's Bucket List present  Tropicola, Bali's freshest beach club, set on the Batu Belig beach front in a riot of movement and colour. Here's a look into this iconic new beach destination:
Tropicola provides for long lazy days and fun, balmy nights. It's a mansion and playground for the new jet set that deliberately evokes nostalgia from another era, bringing a Slim Aarons picture to life for friends to relax and party by the beach from 11am to midnight every day.
It's an 80's leaning pool club with clean lines, bright colours, cascading plants and an amphitheater shaped towards the beach that showcases views of the "golden mile" of Seminyak beach (and beyond) from every vantage point. Memories of Miami, Acapulco, Palm Springs, Tulum and Playa Del Carmen are woven into a drink and dine beach club unique to Bali.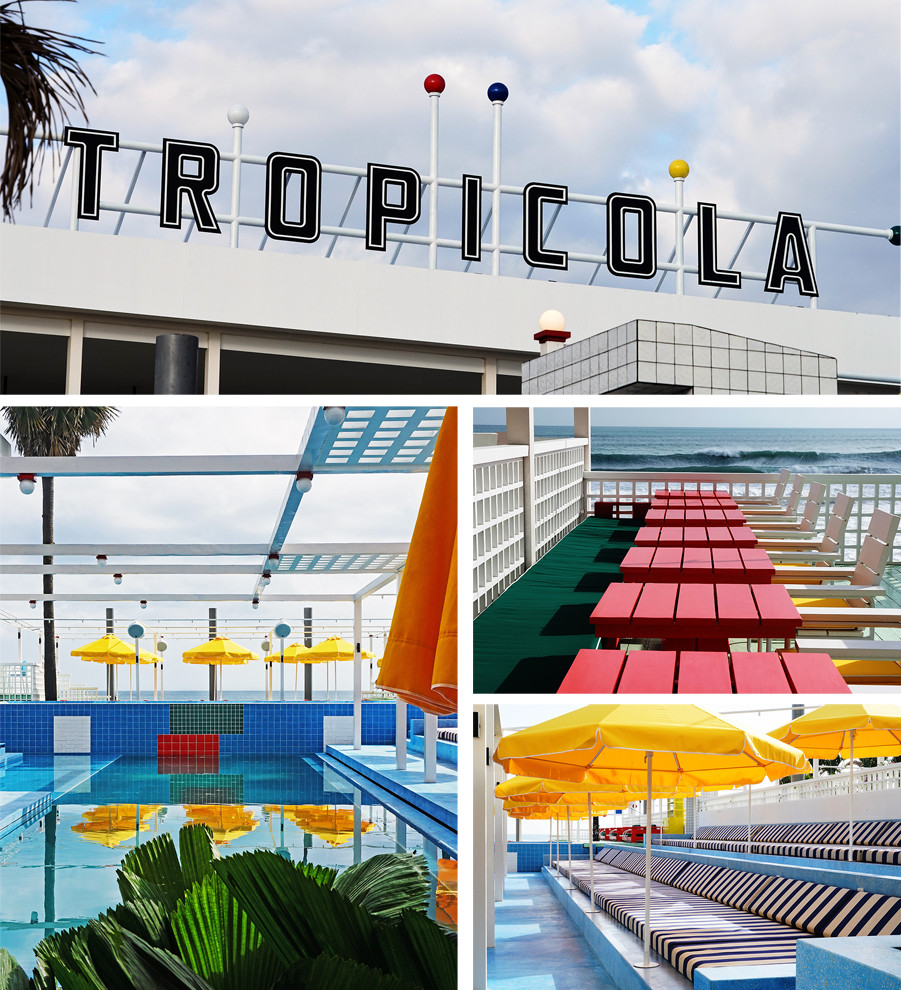 Tropicola enlisted James Brown, who also designed both Mexicola, Africola and Bucket List in Bondi, to take reference from the team's travels and create something uniquely their own. As creative director of the project, his vision was to create an oasis laden with Bougainvillea where you can shade from the Bali sun and watch it work its natural charms over the sea while the gentle smoke of shellfish on the wood fired grill wafts over the turquoise pool and the staff, in crisp red and white, chase back and forth with trays of drinks – a paradise by the sea. 
Tropicola Beach Club features three bars that sprawl over multiple levels surrounding two pools. Beverage director, Denny Deluca Del Paso has delivered an inspired drinks list showcasing the breadth of his travels and expertise. In 2012 he won the coveted World Fair Bartending Tour and has traveled the world performing in master classes and trade shows, balancing the art of entertainment and balanced, good looking drinks. 
The heroes of the list are the Tropicolada, which uses jackfruit instead of pineapple; the Arak N Roll with the finest Bali Arak infused with Kintamani coffee beans and mandarin peels instead of traditional vodka to create Tropicola's take on an espresso martini and more. Denny's menu also explores a myriad of other delights, including house made Tropisodas, freshly squeezed juices and elixirs, coolades, freezies, shakes, cocktail jugs and 'lageritas'.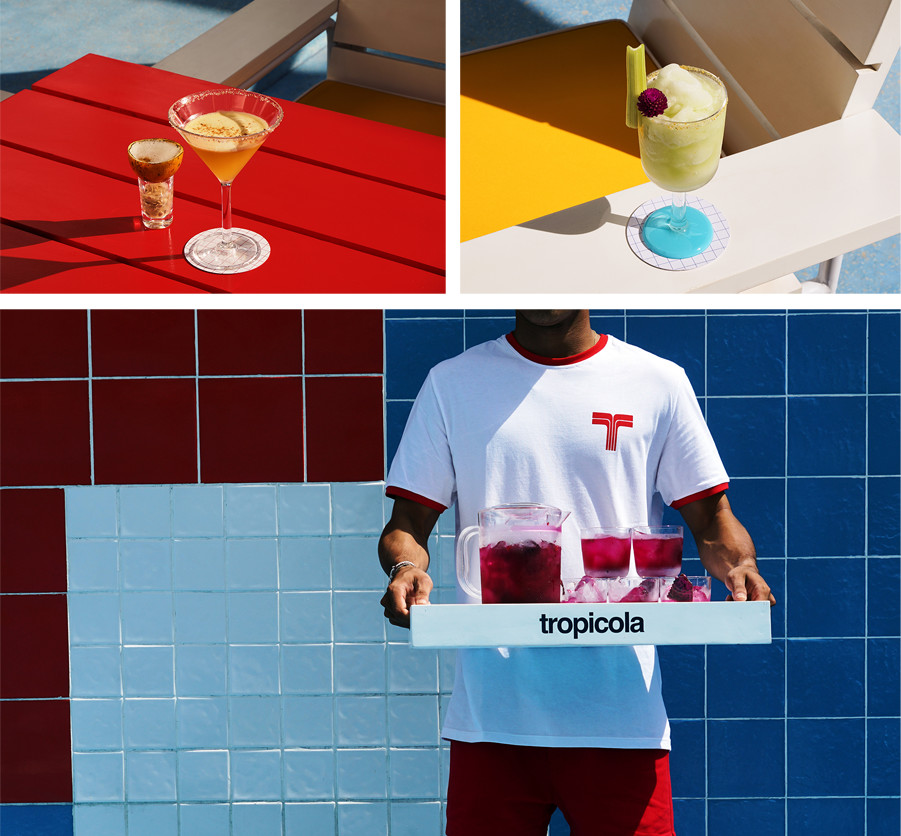 Tropicola's open kitchen is centered on wood-fired cooking. British born Chef Steve Skelly, responsible for the award winning food at Mexicola, Da Maria and Luigi's Hot Pizza (ex Urchin Bali, Pier Sydney), is bringing the fruits of his travels to bear on a menu anchored by wood-fired grills and ovens.
The menu is fresh, clean, light and colourful, with dishes such as raw salmon salad; tuna tartare; a super green salad with cos, pistachio, zucchini, edamame and spicy leaves; a refreshing take on the classic Prawn Cocktail with young coconut, cucumber, avocado, chilli, lime and tajin; and baked squash with burrata, zucchini flowers and macadamia.
Vegetables come in the form of grilled king brown mushrooms with lemon and thyme; aubergine with lime yoghurt; and street corn with black pepper from the wood fired grill. 
For indulgent holiday makers, poolside fun is delivered by way of the Tropicola "3 cut" Burger; an Al Pastor pork taco, spit roasted from a traditional el trompo spit roast with fresh pineapple, onion, coriander and jalapeno salsa; and a hot dog with raw + fried onion, mustard, ketchup and organic pickles on a freshly baked brioche bun from local Caangu bakery, Farin.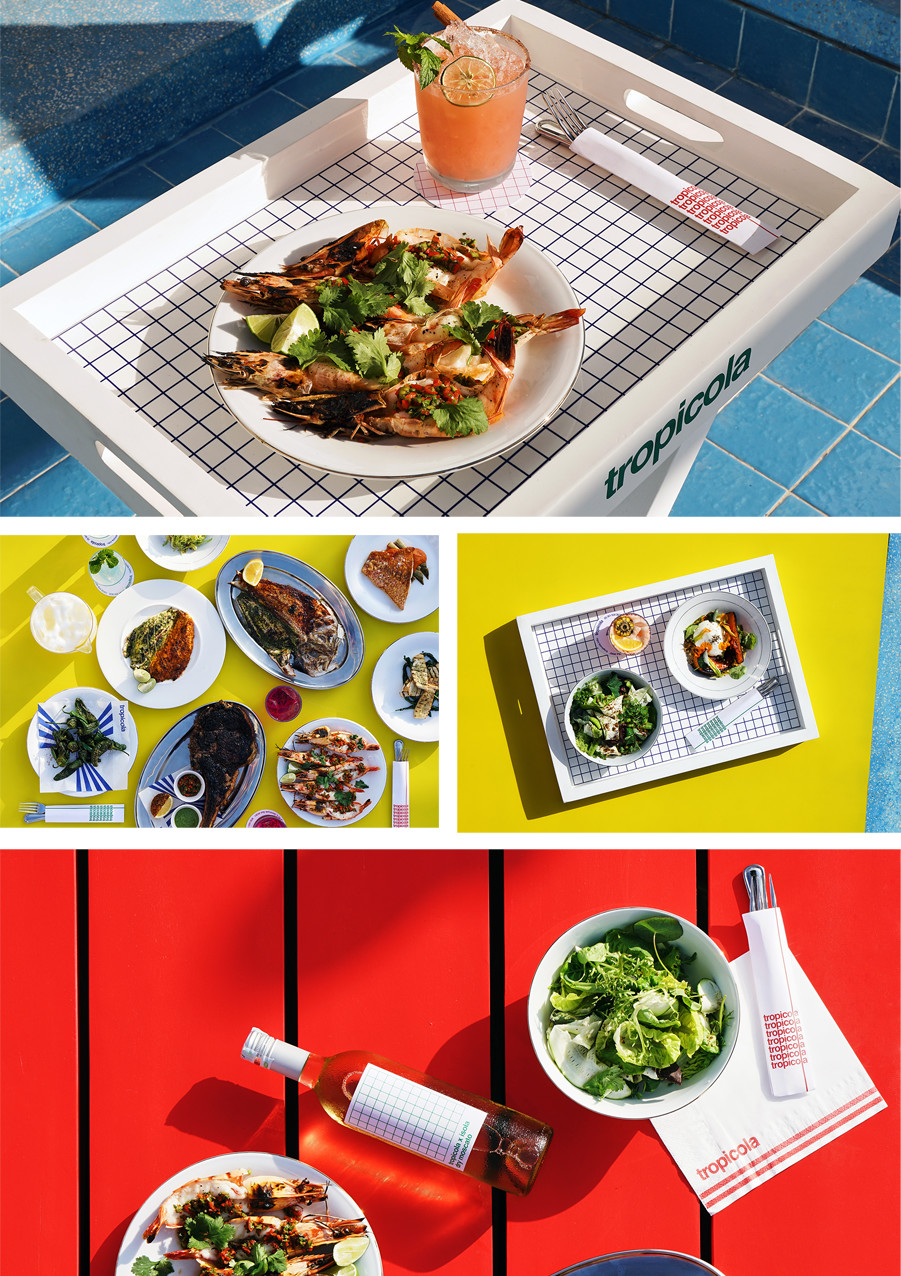 Finally, Tropicola is about creating a mood and a memory transported from other times and places to the shores of Bali. A big part of this is music, so we have flown an old friend Juan Ego from the Yutacan peninsula in Mexico. He is an Argentinian who has lived in Playa Del Carmen for almost 20 years, playing all of the biggest beach, villa and hotel parties since the 80's. His Tropical soundsystem will transport every Tropicola sunset into a pandemonium of celebratory good times. When the sun drops into the ocean and Juan turns up the treble on Coconut Woman by Lloyd Price and staff in crisp red and white weave through the crowd with trays of complimentary drinks you will know you have found your Bali home.
This will become a signature memory of your stay at Tropicola and a sunset ritual you might dream about for decades.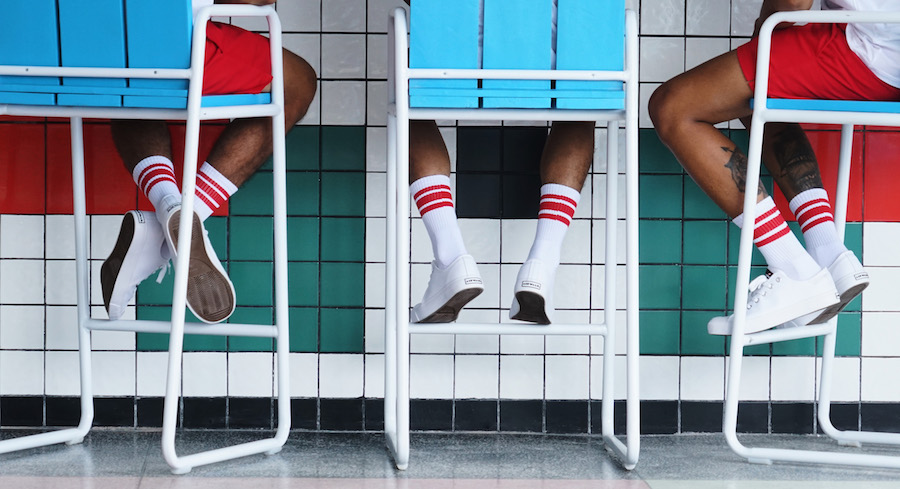 Tropicola Beach Club Bali . Open everyday from 11am to midnight.
Jalan Pantai, Batu Belig, Bali
www.tropicola.info