Touring Bali, if you are uninformed and unlucky, can be tiring and uninspiring; crammed into a small car visiting the same tourist sites that everyone seems to go to. No one wants that when they're on holiday. Enter VW Limo, a tour experience that offers the perfect balance of both luxury and real, insightful sightseeing.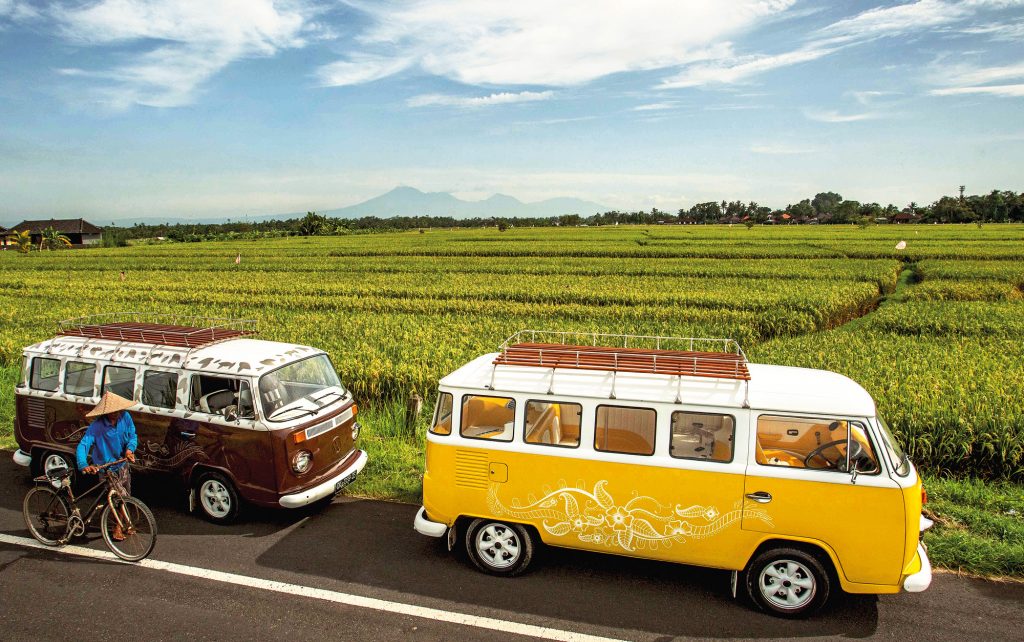 Inside a completely customized, classic VW Kombi, complete with plush leather interiors, mobile WiFi, air-conditioning, an 8-speaker sound system and, yes, a stocked up mini bar, you're invited to take a nostalgic journey through Bali's countryside in style! Whilst VW Limo offers various trips, perhaps the most interesting for sightseers is the special "Seven Temples to Enlightenment".
This highly exclusive tour will take you through seven heritage temples and monuments on the island that trace the creation of the Balinese Hindu religion, Hindu Darma, from the 8th to the 12th centuries, where three religions finally became one. Your day begins at the private house of Bapak Enong Ishmail, the Curator of the Sukarno Museum, which sits amongst the rice fields on a ridge to the sacred river of Pakerisan. It then continues to seven temples and meditation sites, basically untouched, that have played a significant role in the development of the Balinese culture we see today.
Well researched and a truly insightful, or even spiritual journey, that will have history, heritage and culture lovers captivated from start to finish. Of course, in the comfort of the luxurious limo with an experienced driver the day goes by without a hitch! For those after something different, VW Limo also offers spa tours, party tours and other exciting experiences.
Bali VW Limo
Jalan Dewi Sri No.26, Legian, Kuta
www.vwlimobali.com
[mappress mapid="47″]