When times get tough and you feel as if you have the burden of the world on your shoulders, you need to unwind. I have experienced that feeling many times in my life. As the Beatles used to sing, 'It's been a hard day's night, and I've been working like a dog'. In such situations, I really feel the need for a getaway. Thankfully, there is no shortage of places to unwind in Bali.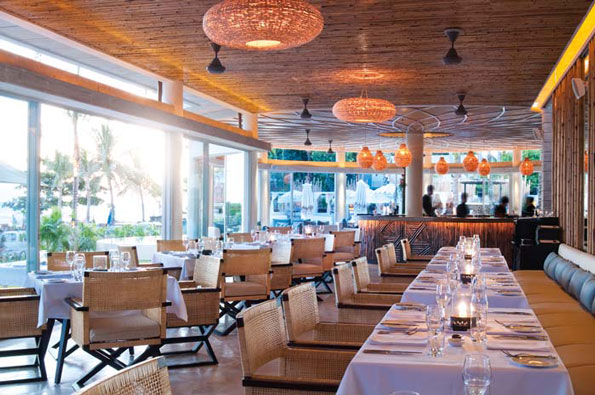 After a very tiring week, I found myself debating on which club to visit. I have been hearing good things about this beach club located on Double Six, the famous street filled with popular nightlife and hangout spots. The club is called Cocoon Beach Club. I came to know that this club was more than just a beach club. It had a well-stocked bar and a fantastic restaurant.
As I entered the club, my eyes were immediately attracted to the pool that served as the centrepiece of the club, inviting me to plunge into its blue waters. Balinese-style embroidered parasols surrounded the pool. Of course, like all good beach clubs, this one provides a spectacular view of the sea as well.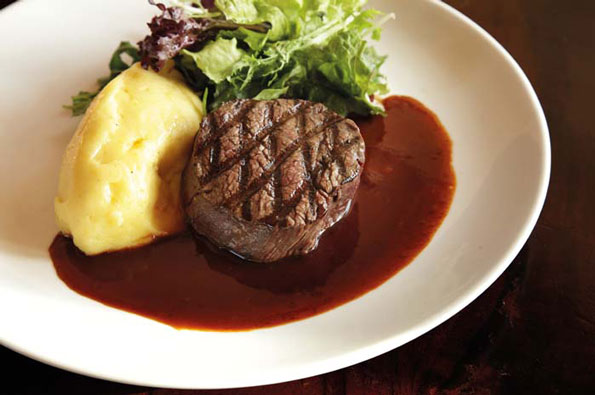 The bar had a unique variety of delicious cocktails on offer. I was given a range of Mediterranean tapas to choose from along with a classic mojito. I decided to try their signature cocktail, B Svenaz. The bartender informed me as he adeptly prepared a chilled margarita glass that it consists of orange liquor, tequila, a dash of rhubarb sorbet and orange juice. The drink's bright orange colour matched perfectly to the reddening sky as the sun began to set.
With the drink in hand, I headed down to the pool and noticed a group of people down there who hired out a VIP cabana for socialising. I decided to take a cool dip into the pool while an international DJ began to pump up the excitement of the crowd. The breath-taking views of the beach, the energetic music and the mouth-watering snacks made the perfect combination.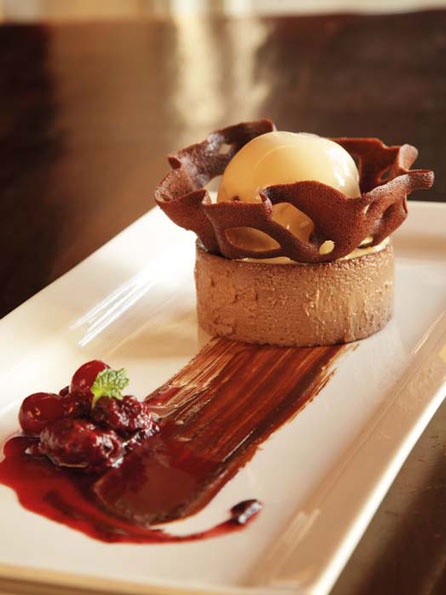 Cocoon Beach Club has a delightful range of cuisines on offer. One of the waiters recommended one of the specialities of the club, House Smoked Tasmanian Salmon with Crème Fraiche. I was also informed that the White Fish Carpaccio with lemon oil and mint was another delicious dish that needs to be tried out. However I was in the mood for something meatier, so I ended up ordering the Roasted Veal Chops that was served with raisins, pine nuts and sweet and sour peppers. I ended my day with a scoop of mouth-watering homemade black sesame ice-cream, and I am telling you, it was the best dinner I've had in a few weeks.
The one thing I also noticed about Cocoon Beach Club is that their service is tailored to the relaxation of their customers. Their openness in service actually allows you to give reviews, whether they are positive or negative.
With metres of swimmable water, great views and wonderful service, there is no reason why you shouldn't come to Cocoon Beach Club. It has everything you need to relax and have a little getaway. They are one of the most famous hot spots in Seminyak, therefore booking in advance is advisable to hire the VIP cabana or simply just to avoid standing in line, especially in high heels.
Cocoon Beach Club
Jalan Double-Six No.66, Seminyak
Phone: 0361 731 266