A cocktail look guaranteed to make you the centre of attention at your next party. A simplistic cut contrasted with a bold and vivacious print. Classic, feminine with a touch of the eccentric. More importantly, always ultra-luxe in distinctive handmade fabric.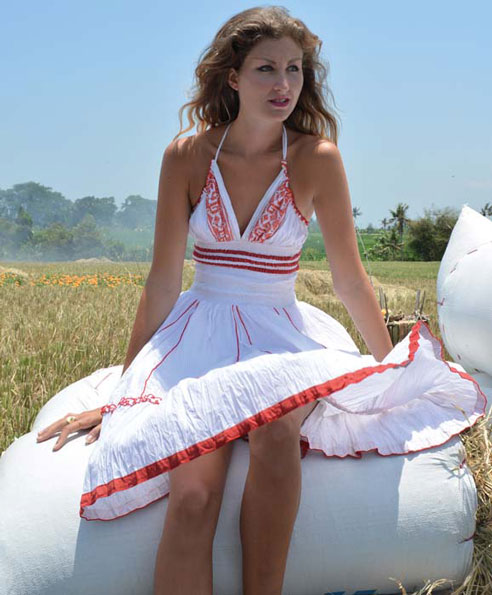 A reinvented cocktail attire proclaiming a dress code of casual elegance and fearless individuality. A limited edition from a designer with the freedom of expression to create a fashion masterpiece.
For 40 years now, the iconic Paul Ropp has created clothes that reflect a certain lifestyle and state of mind. Through this, he has carved out a niche for the 'look twice' attire we call the reinvented cocktail. Paul's ethnic designs are all about leaving lasting impressions, not shying away from the bright colors and striking patterns. Cocktail wear that's playful and unique imbued with a youthful freedom derivative of that infectious energy.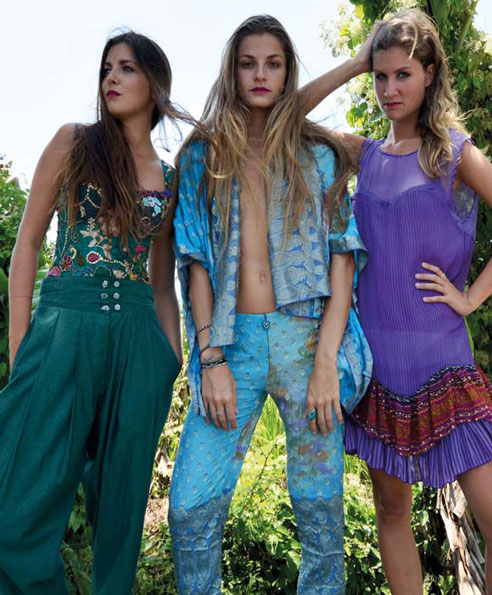 From vibrant floral designs to inspired ancient culture patterns, Paul Ropp gives you the opportunity to be eccentric and to release your inner wildness. Step outside yourself and see how it feels to be "fashion-forward". His creations are both bold and classy, timeless in design, precious in craft and eternal in beauty. Paul Ropp is not afraid to express what's on his mind, and his collections are a true reflection of his passion for fashioning life as he sees it.
Life is too short to wear boring clothes. So for your next cocktail affair, put aside being conventional. Wrap yourself in designs full of energetic colours, made precisely to "stimulate the senses". Reinvent your cocktail attire by creating a look that is both daring, yet elegant, vivacious yet luxurious. All whilst staying true to yourself.
Experience standing out in a room without having to say a word.
Fiamma Frisone – 'Look Twice'
Find PAUL ROPP stores in:
Email : info@paulropp.com
– Jl.Pengubengan 1X, Kerobokan . Phone: 0361 730023
– Jl.Laksamana No.68, Oberoi. Phone: 0361 735613
– Jl.Raya Seminyak, Made's Warung. Phone: 0361 730212
– Jl.Raya Sanggingan, Ubud. Phone: 0361 974369
– Jl.Uluwatu No.80, Jimbaran. Phone: 0361 701202