From long table lunches overlooking the valleys, jungles and rice fields of Ubud, to culinary collaborations between Southeast Asia's leading chefs, the Special Events at the Ubud Food Festival 2019 Presented by ABC are set to put the best of Bali on the table. Held across Ubud's most coveted venues from 26-28 April (with a special pre-Festival event on 24 April in Seminyak), these will surely be some of the most exceptional dining experiences the little town, or even Bali, have ever been host to – especially in such a short period.
Here we share just a small selection of the 23 Special events that will be held as part of this year's UFF.
Michelin-starred Modern Thai
Seasalt at Alila Seminyak
24 Apr 2019 | 19:00 – 22:30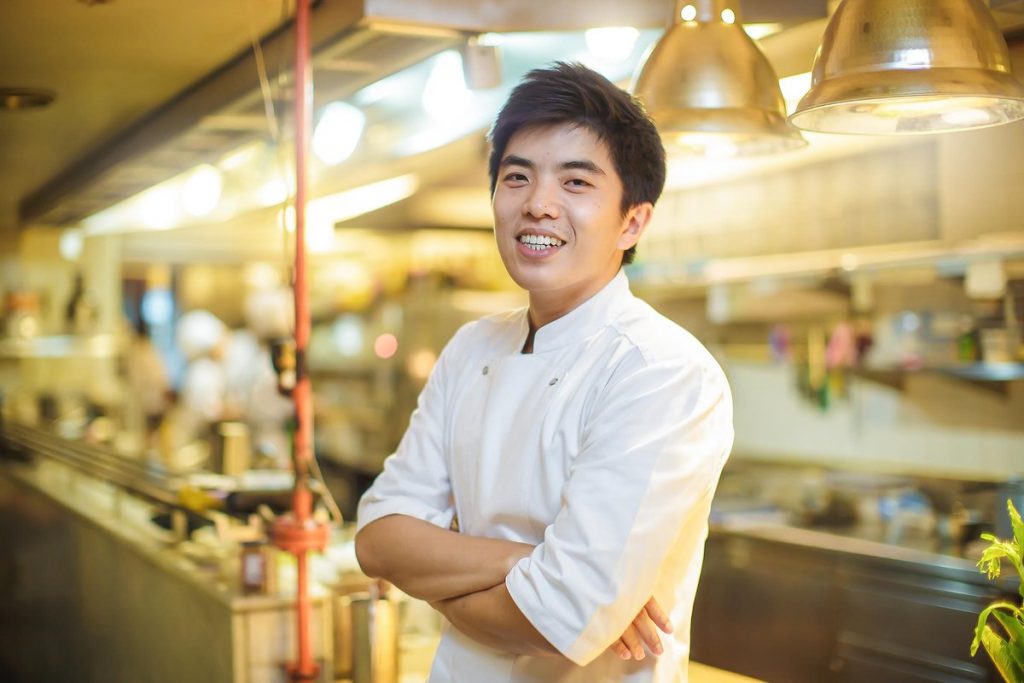 The fifth UFF kicks off early on Bali's southwest coast as Chef Ton takes over the kitchen of Seasalt at Alila Seminyak. At Bangkok's Michelin-starred Le Du, Chef Ton turns seasonal Thai ingredients into progressive dishes rooted in tradition, earning him #14 on Asia's 50 Best 2018. Start your Festival with modern Thai overlooking the Indian ocean.
Ubud's Superfood Brunch
Full Circle
26 Apr 2019 | 11:00 – 15:00

Full Circle is Ubud's new irresistibly cool tropical haven, and Gloria Susindra is behind its consistently tasty menu. Mr. Fox is Jakarta's new home of gutsy, globally-inspired fare and playful cocktails, helmed by Vebrina Hadi. When these friends share a kitchen the result will the best brunch Ubud has ever seen.
Amandari's 30th Anniversary
Amandari Ubud
26 Apr 2019 | 19:00 – 22:30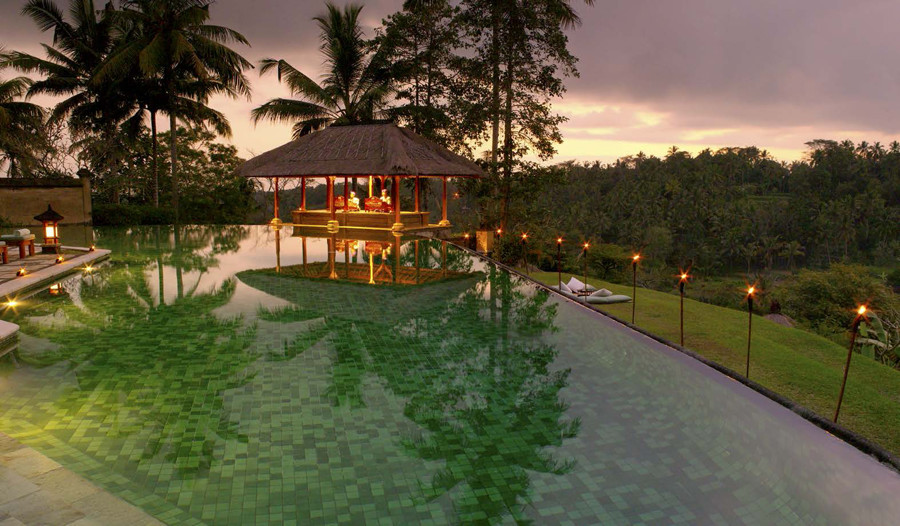 UFF presents unrivalled opportunities to explore elevated Indonesian cuisine, and there's no finer venue at which to do so than Amandari. Jakarta's culinary star Fernando Sindu, Amandari's Executive Chef Reynaldo DeLuna II, and AMAN's Regional Chef Shane Lewis join forces for a 30th Anniversary dinner of inspired Indonesian followed by divine desserts and jazz.
Esquina y Lacasita
Lacasita Fonda Mexicana
26 Apr 2019 | 19:00 – 21:30

Barcelona-born Chef Carlos Montobbio leads Singapore's Esquina with his artfully crafted contemporary interpretations of Spanish flavours. When he's hosted at Lacasita, Ubud's home of muy picante modern Mexican, it will be paraíso for both Mexi-holics and tapas enthusiasts. We strongly suggest spicing up your world with their jalapeño margarita.
Merah Putih Hijau
DUMBO
26 Apr 2019 | 19:00 – 23:00

What do Indonesia and Italy have in common? Their cultural diversity is an important part of national identity, along with their warm and friendly hospitality. Merah Putih's Kieran Morland and Maxie Millian will create a festa deliziosa of vegetarian Italian-Indonesian fusion at Ubud's most stylish wood-fired restaurant, DUMBO.
Maestri Moderno Mediterraneo
Apéritif Restaurant & Bar
27 Apr 2019 | 19:00 – 23:00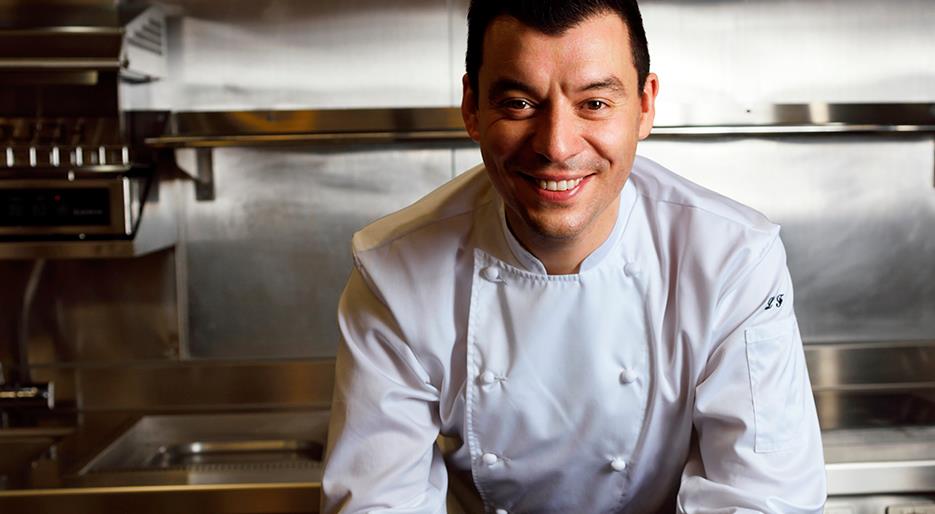 Luca Fantin has held his Michelin star for seven years, and in 2017 Identità Golose Magazine crowned him Best Italian Chef in the World. Melding modern techniques with the island's best ingredients, Nic Vanderbeeken brings over 20 years' experience to leading the Apéritif team. When they work together, expect eight courses of modern Mediterranean masterpieces.
Fine Dining Royalty at The Viceroy
CasCades Restaurant
28 Apr 2019 | 15:30 – 18:00
L'Atelier de Joël Robuchon group is fine dining royalty, with 35 Michelin stars awarded to its restaurants globally. Yannis Janssens is Executive Pastry Chef at L'Atelier Bangkok. With Ubud's most spectacular view, CasCades at The Viceroy is the perfect venue to host his collaboration with Alex McKinstry, Head of Pastry at its Viceroy's newest venue, Apéritif.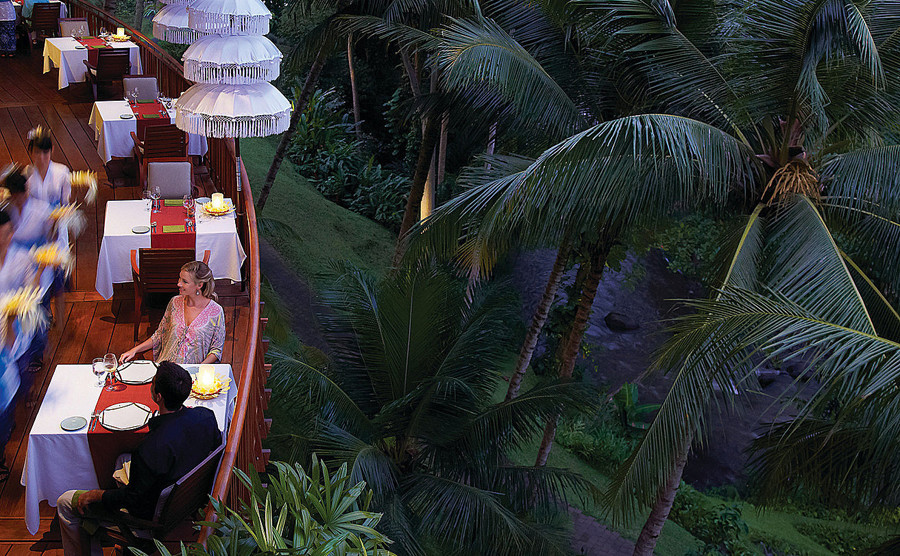 Taste the Archipelago at the World's Best Hotel
Ayung Terrace at Four Seasons Bali at Sayan
28 Apr 2019 | 19:00 – 22:00
Four Seasons Resort Bali at Sayan was voted World's Best Hotel by Travel + Leisure last year, so it's a fitting venue for Ragil Imam Wibowo, named Chef of the Year at Jakarta's Best Eats 2018. Along with Four Seasons' chefs he'll create six courses representing the major islands of the archipelago.
NOW! Bali readers can save 20% on the FoodLover Pass by entering the promo code MPNB at online checkout. Go to www.ubudfoodfestival.com for tickets and all Festival info.