While Indonesia is not traditionally a country of boozers, it is a producer of several alcoholic beverage brands – some of which have gained international recognition, especially in the Asian region. Over the past few years, an increasing number of Indonesians have started discovering the delight of alcoholic beverages. As a result, the country's most renowned alcohol producers are continuously perfecting their products to compete with the imported varieties. 
Hatten Wines has been making wine in Bali since 1994, breaking all rules of traditional viticulture and winemaking by braving the climate, the elements, and fierce critics. Years of adjustments, trials, testings, and reinventions – twenty one years to be exact, have forged a solid winemaking company with incredible pride in its staff, products, and owners.
For the 3rd consecutive year, Hatten Wines has participated in the China Wine & Spirits Awards in Hong Kong, bringing home double gold, gold, silver and bronze awards. This year alone, 8 medals were taken home to Bali by the Sanur Winery. Two ranges of Hatten Wines were submitted to the winery show, and its Balinese wines made with the grapes of North Bali won the top prizes once again.
The White (authentic white) and Alexandria both made with Belgian grapes from Hatten Wines' own vineyards, both collected gold medals as well.   The Sparkling Rosé Jepun and Sparkling Brut Tunjung, both took the Silver and Rosé followed with a Bronze, and the Fortified wine Pino de Bali, the Pineau des Charentes method came home with a double gold, the highest accolade the industry can offer to a wine.
Hatten Wines has also submitted two wines this year from the Two Islands range, which are made from imported frozen grapes from South Australia.  The imported frozen grapes are selected by owner IB Rai Budarsa and winemaker James Kalleske, and crushed before being flash frozen and shipped to Bali.  The grapes are then thawed and vinified in the winery of Hatten Wines located in Sanur.  The two submissions both brought home medals, with a silver for the Shiraz and a gold for the Chardonnay.
---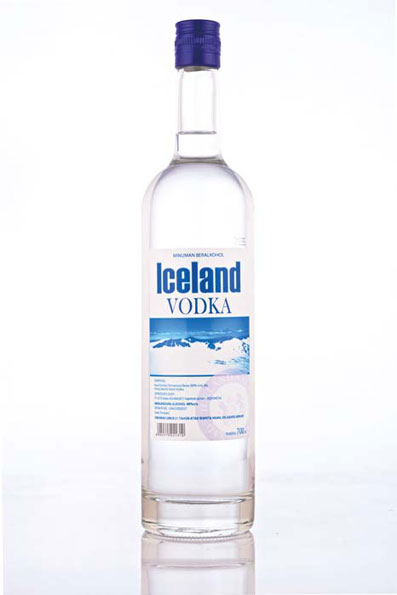 The name may sound foreign, but ICELAND Vodka is Indonesia's domestic product made from high-quality grains grown here in the country.
ICELAND Vodka has gone through distillation three times, which results in smoothness and purity. The whole production process is according to international standard which makes ICELAND Vodka equal with imported vodka.
Water as one of the main ingredients, is sourced from a spring in Bali and filtered through charcoal filtration to ensure its purity. Available in 250ml, 350ml, 500ml and 700ml, ICELAND Vodka is ideal for shots (pure), on the rocks, or in any cocktail.
---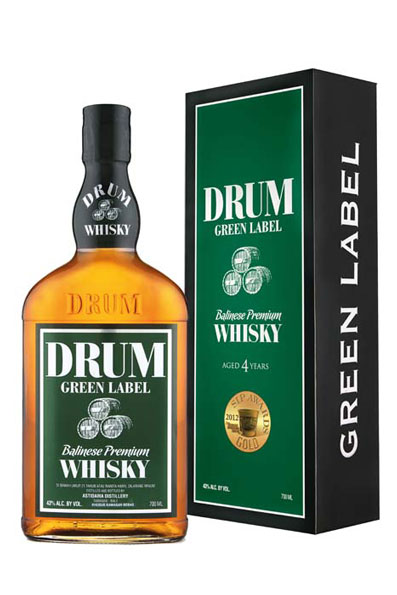 With the current situation of imported whisky prices being very expensive, Drum Green Label, produced in Bali, is coming to our attention for its smooth and elegant taste. It's been so long waiting for a local product with high quality but a competitive price. The taste is fantastic, smooth and elegant; it's a premium Bali whisky that's fair to match with several imported whiskies.
Produced by Astidama Distillery, Drum Green Label uses only selective malts from UK and high quality grains from Bali. The whisky is matured in uniquely mixed barrels and aged for 4 years. This process creates a unique aroma, taste and finish. Whisky drinkers will find a unique woody and oaky aroma beside a buttery taste and fruity finish. This unique blend is a perfect match with the harmonious spirit of Bali. You can find Drum Green Label in many great liquor/bottle shops around the island.