Sure, you could have a glass of wine or beer with your meal but next time, consider a cocktail. Here in bali, two dining institutions are taking fine food connoisseurs on an exciting culinary experience through an equally finely crafted pairing of mixology and degustation.
KAYUPUTI
The St. Regis Bali Resort this year in April launched for the first time in Bali an innovative concept of combining mixology with a degustation menu at the resort's inimitable Kayuputi restaurant. Connoisseurs of fine food and cocktails are invited to embark on a unique degustation experience where they are encouraged to experience new and unique flavour combinations.

The experienced team of mixologists at Kayuputi will take you, the diners, on a cocktail pairing degustation journey, showcasing refined flavour combinations. Diners can choose to pair the exquisite tartar of yellow fin tuna with Pina Colada Breeze for an exquisite layered taste and texture unfolding on the palate.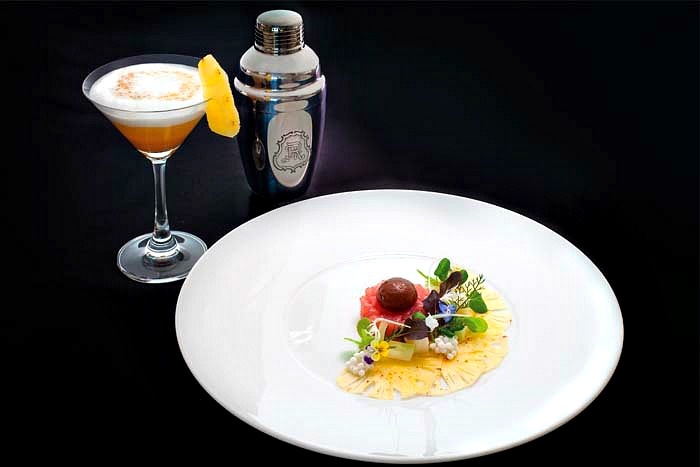 Alternatively match the delectable pan-seared duck foie-gras dish with a rosemary-apple martini – a combination with that promises to be one of the best pairings of your dinner experience.
Kayuputi at The St. Regis Bali Resort
Kawasan Pariwisata Nusa Dua Lot S6, Nusa Dua
Phone: 0361 300 6786
---
BLANCO PAR MANDIF
Blanco Par Mandif's mastery in the kitchen tantalises the tastebuds by fashioning scrumptious pairings of finely prepared Indonesian dishes with classic cocktails. And while a selection of Blanco par Mandif signature cocktails are set to compliment the rich flavours of selected dishes on their degustation menus, both the celebrated chef and mixologist of the restaurant will craft à la minute creations that promise exciting flavour combinations to cater the distinct tastes of even the most discerning food connoisseurs.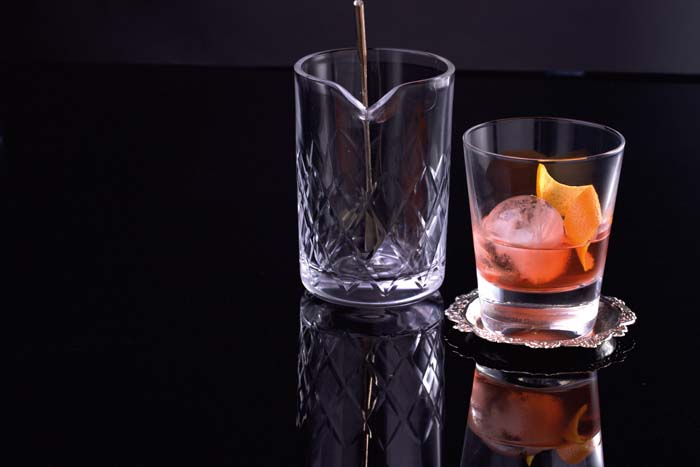 The pairings allow diners to experience the art of Indonesian cuisine at its best such as the restaurant's Rajungan or Binte Biluhuta (corn, crab, prawn, lime with coconut milk) paired with Blanco par Mandif's Mojito that is infused with Andaliman pepper – a native Sumatran spice – to add a slight kick to the flavours of the dish.
Blanco par Mandif at Blanco Renaissance Museum
Jalan Raya Campuhan, Ubud
Phone: 0361 4792 284