The traffic stops, you look around, there's nothing in sight, just a line of cars and motorbikes stretching into the distance. The line grows longer, the engines get turned off and people start getting out of their cars for a cigarette, a stretch and a chat. No-one seems very upset.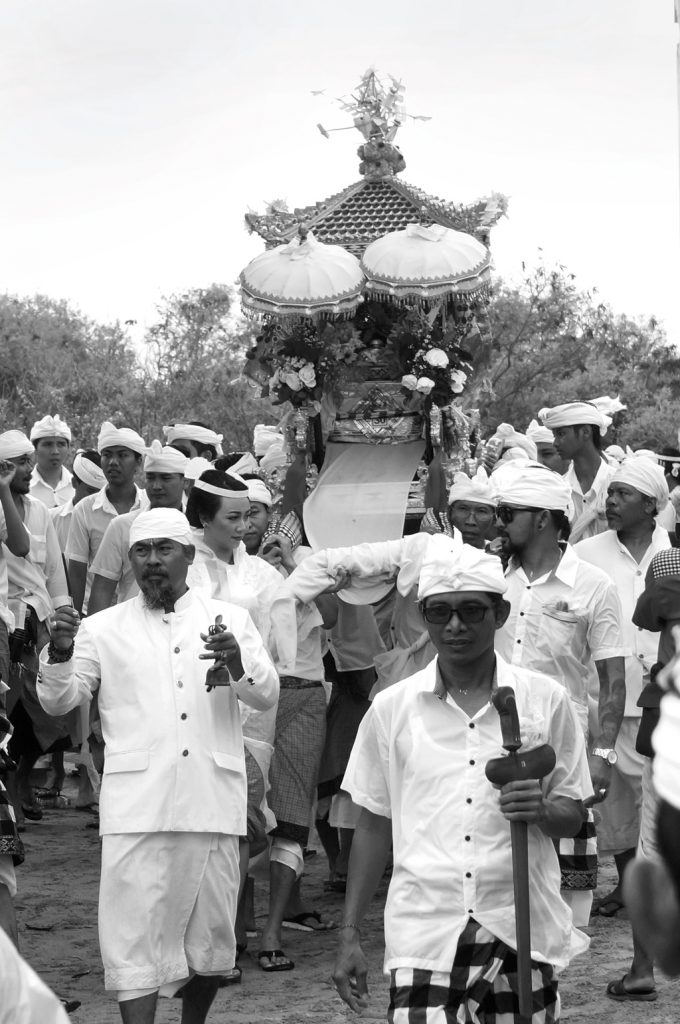 You walk forward to find out what's wrong, 250m, 500m then suddenly you're at the end of the line. A single policeman is holding back hundreds of cars and motorbikes, even pedestrians. For what you wonder? Then round the corner comes a blaze of white and gold. People in immaculate white ceremonial dress, carrying a golden shrine.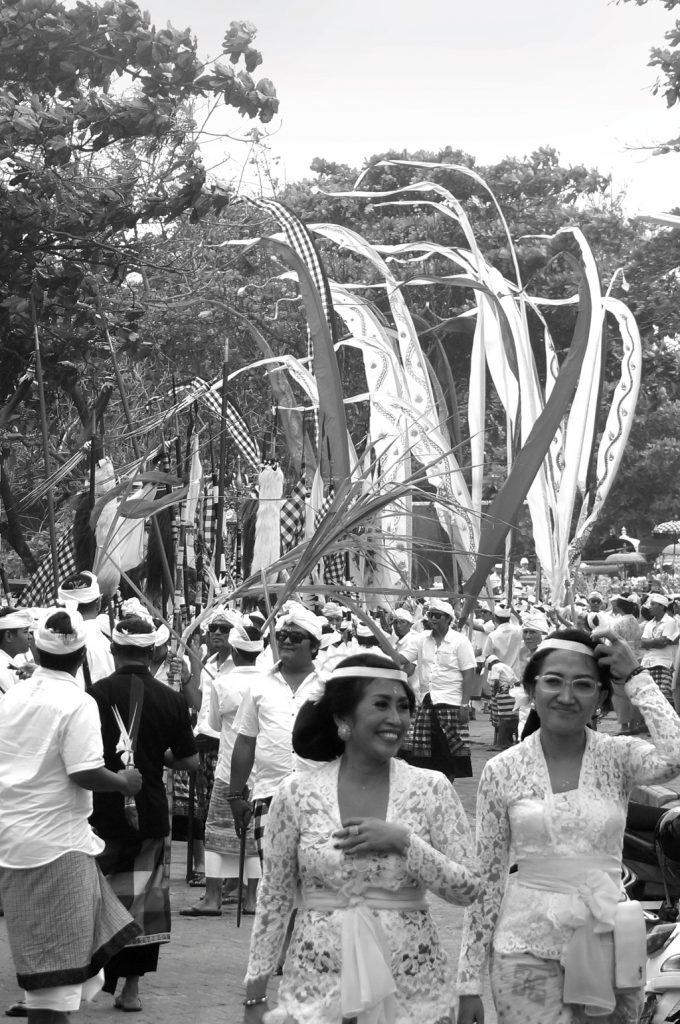 There are fifty of them in the group, smoothly wheeling along the shrine, which is jammed with offerings and sacred objects, a gamelan orchestra accompanies them with its usual syncopated chimes and gongs. Then there is another group, and another, the shrines keep on coming. The mood is bright, festive and so, so Balinese.
The crowd waits, watches, wonders. The procession is 1 kilometre long, the traffic jam 3.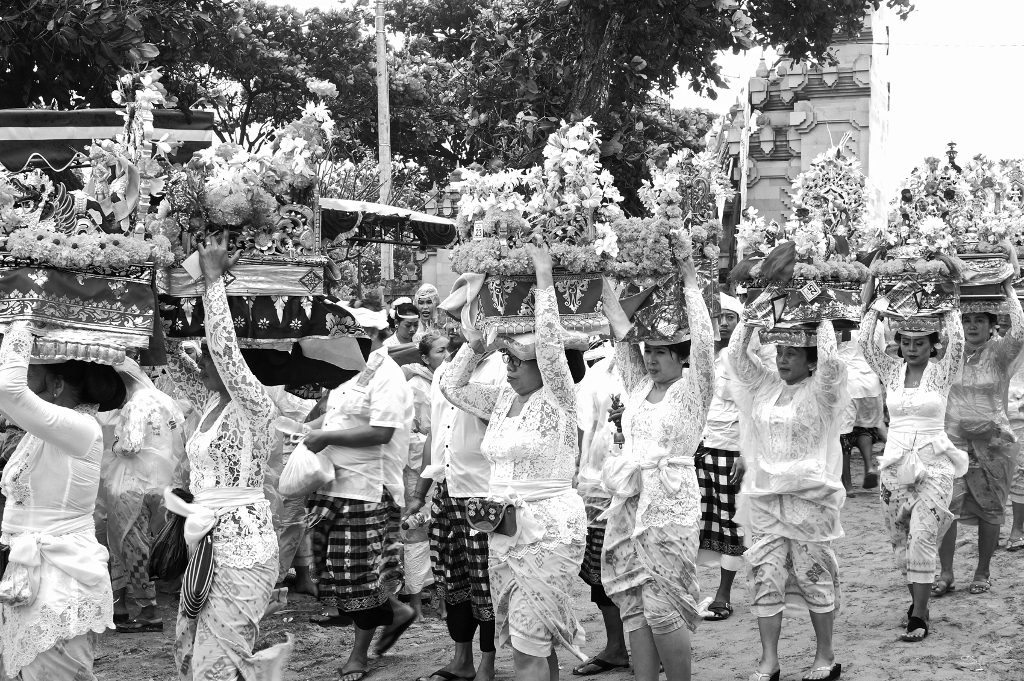 The flow is easy, the crowd is relaxed. It's part of the rhythm of life, the celebration of culture that's far from dead. It's one of Bali's many holy days and the Balinese Hindus celebrate in style and grace, keeping their faith alive and well.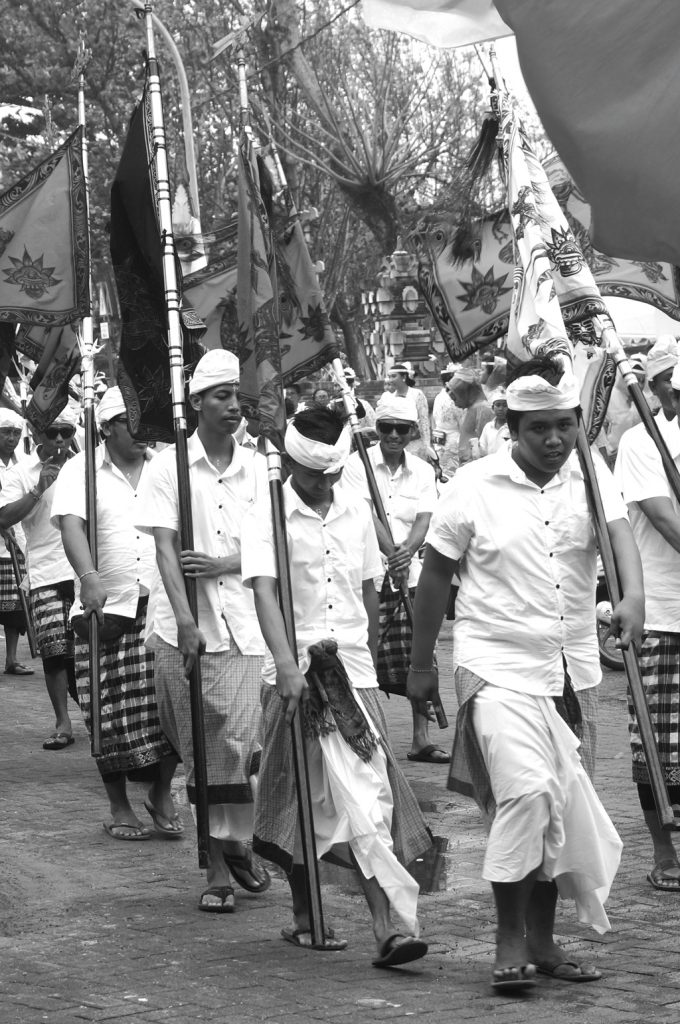 They could be on their way to the sea to perform their ritual cleansing and purification ceremonies or on their way to a temple to pray and present their offerings. Religion is very much alive and part of everyday life. It's a magical experience to see their dedication, discipline and the joy in everyone's eyes.