The dancers arrived at the stage just like a troop of warriors. Their feet pacing in perfect unison. They were dressed beautifully. Their costume is a modification of that found in the Baris soldier dance, a common traditional dance performed by male dancers. The costume shouts dominance with its bright red and gold, sparkling under the stage light.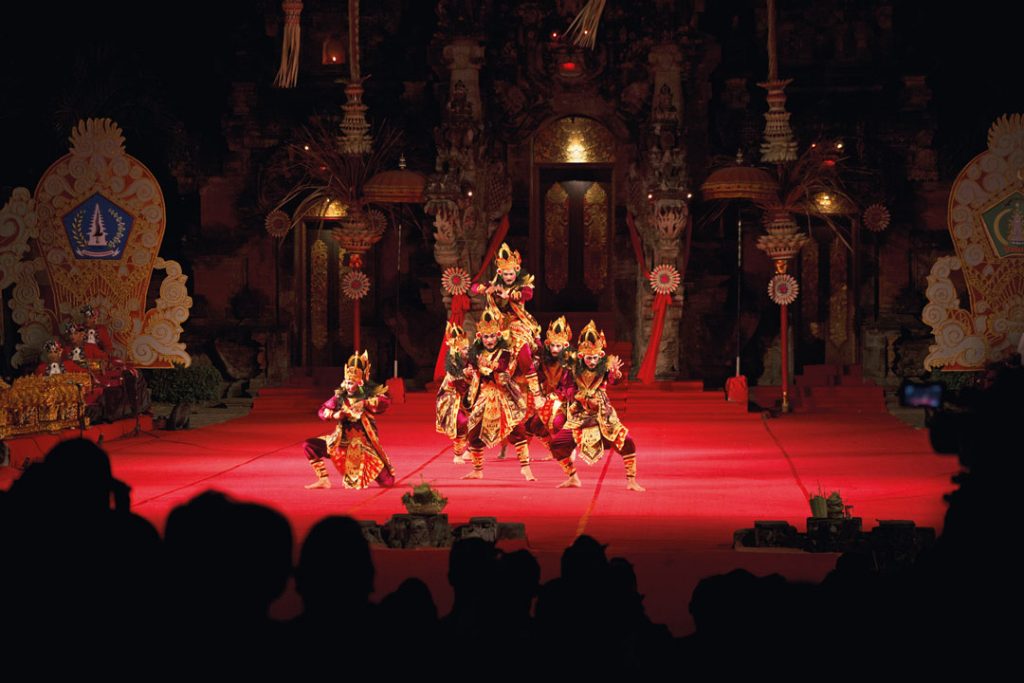 A group of seven dancers shook the stage with their firm steps. The light rhythm of Gamelan Gong Kebyar filled up the space. This new choreographed dance is titled Manik Jiwa, manik meaning the greatest pearl of the ocean, and jiwa meaning life. The moral of this dance is that life flows like the wind, yet life must also be led so that it goes in the right direction.
The dance, choreographed by Putu Angradana Suka and I Gede Parwata, also interprets Balinese Hindu teachings of leadership called Asta Brata. In the Asta Brata there are 8 leadership qualities: Indra Brata – to provide prosperity, Yama Brata – to be just, Surya Brata – to be the light that leads to the right direction, Candra Brata – to be calm and happy, Bayu Brata – always available for the people, Kuwera Brata – prudent and sensible, Baruna Brata – able to eradicate maliciousness, and Agni Brata – to be inspiring.
Seka Gong Kebyar Manggeh Jayengrat from Munggu Village of Mengwi was successful in portraying the wisdom behind the story of Manik Jiwa Dance. I Ketut Gede Rudita, the music arranger, created a strong music accompaniment especially for the dance.
The sturdy footsteps of the dancers sometimes combined with a subtle sway of the hands, a fine mixture of the masculine and the feminine. The eyes move with the music, the direction of their gaze switching at speed at the sound of a gong.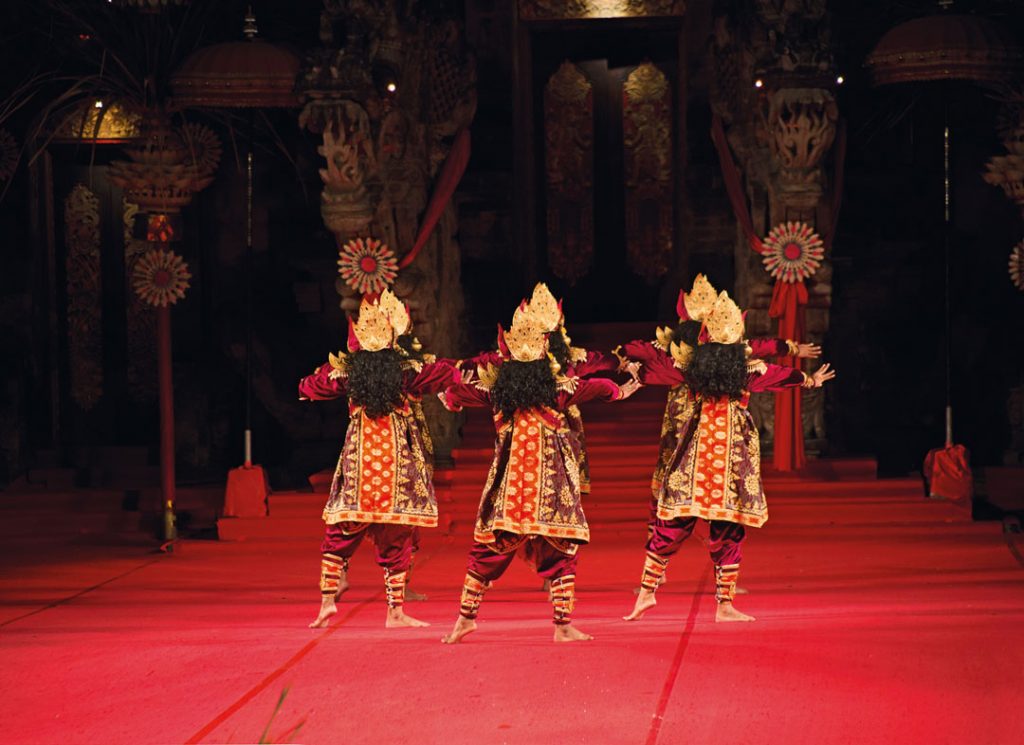 Many of the choreographed routines are based on the basic Baris dance routines, which focus on the straight, rigid shoulders of the dancers. It may look simple but this alone requires great practice. Their straight shoulders do not mean the dancers remain stiff, on the contrary, they move and flow quickly, their formation changing throughout the dance. These changes are strong and pronounced, militaristic in style to show prominence. These are complemented by the pronounced chants which follow the dancer's movements, or perhaps it is the dancers that follow the movements of the gamelan.