Let the young ones run loose in Canggu's brand-new playground, where socialising without (too many) restrictions is celebrated.
Welcoming the first 'family hub' to the neighbourhood, Parklife is calling children of all ages to learn and play whilst mums and dads keep themselves busy, whether its running errands or tackling a piling inbox of emails.
Sparked by a dream to create a safe environment – a lush green space the whole family can enjoy, – Parklife is an amalgamation of an indoor and outdoor playground, kids' club, cafe, and even a co-working space.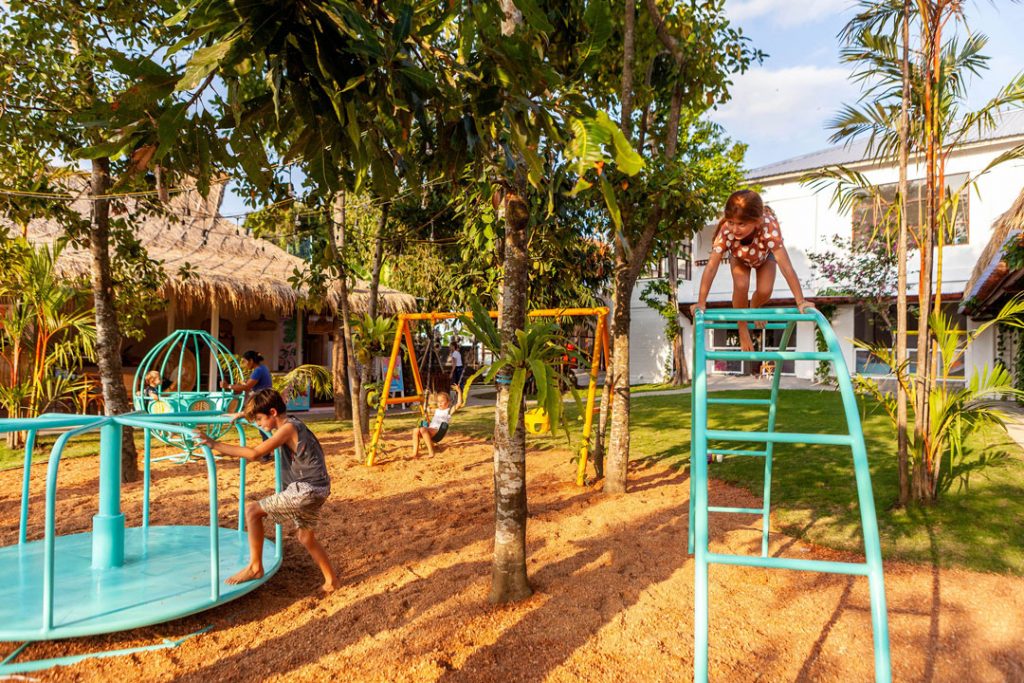 Yes, Parklife is a dream for kids, but just as much so for parents! The family space, found just a stone's throw away from the Raya Canggu main road, offers safety and comfort for children whilst simultaneously injecting an 'educational entertainment' concept to its day-to-day experiences.
It is a place of limitless opportunities for kids to explore themselves and others through socialising, fun activities, educational classes, and breaking the conventional rules. The team behind Parklife stands strong to the philosophy that children should learn social boundaries and 'discover' their true abilities in their own free space – that means parents, leave them be!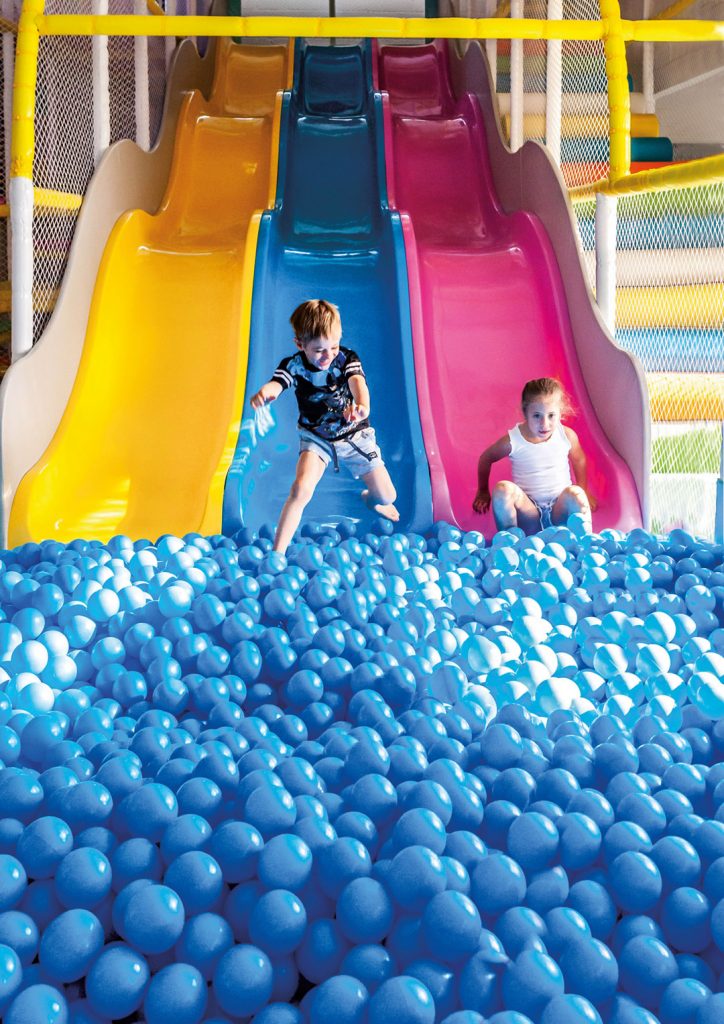 Kids can enjoy all-day playtime and group activities set in the indoor master bouncy castle, outdoor by the garden and even a beach area, and upstairs at the kids' club. Climbing structures, jungle gyms and ball pits can all be found in this children's wonderland.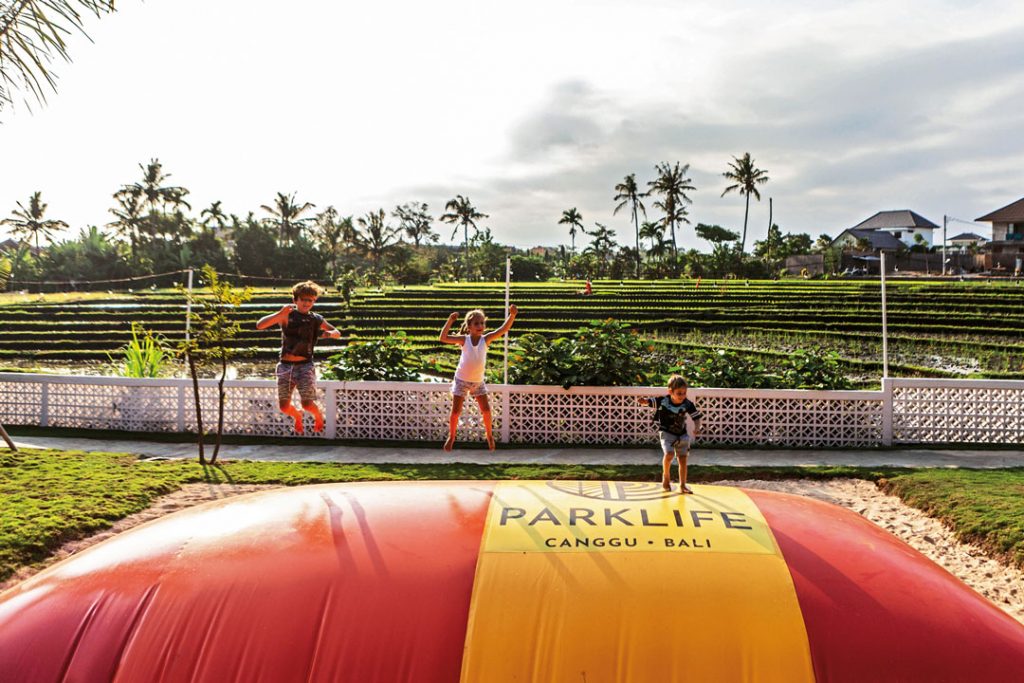 There are classes on offer as well, including dance classes, 'engineering for kids' and other STEM-based learning modules combining imagination and robotics, science experiments, and more. The Park will soon introduce yoga for kids, too.
There are different areas for different ages and experiences. This includes: 'The Mad House', a kids-only, free-roaming indoor playground and is the source of roaring laughter and a great place to burn off extra energy; 'The Rainbow Room' welcomes toddlers to explore and play in a safe place; The Park allows children to play surrounded by nature, where manicured picnic areas and open grass meet rice terrace views.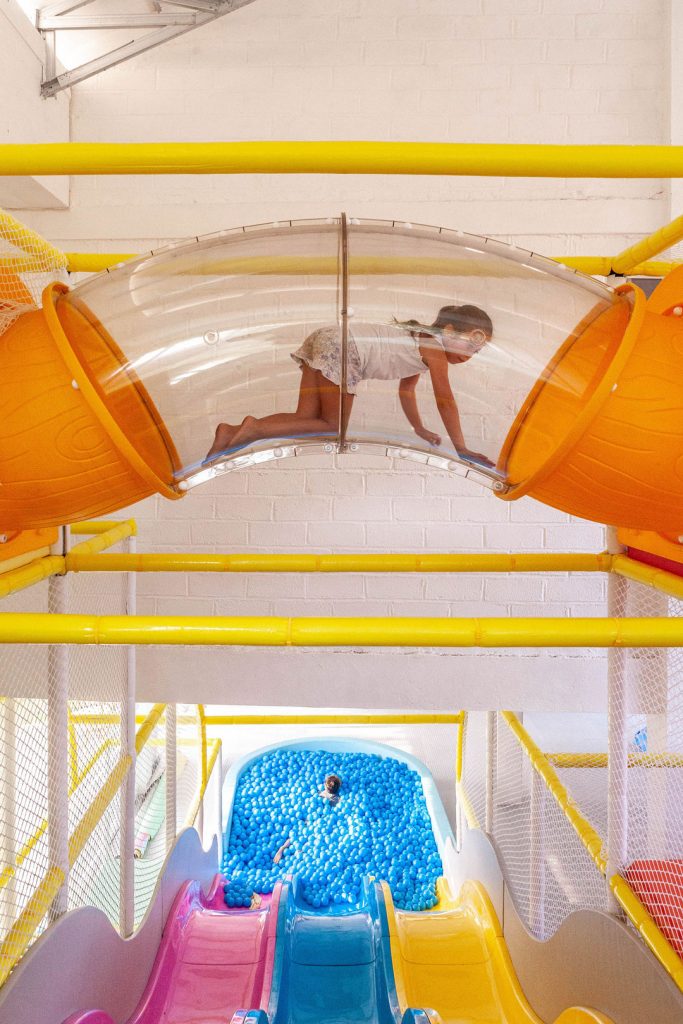 Whilst kids are of course the main focus at Parklife, parents are catered for too. The park acts a community for parents to meet and greet, and even co-work. They are introducing a number of community talks for adults to delve into, as well as hosting sunset DJ's and happy hours.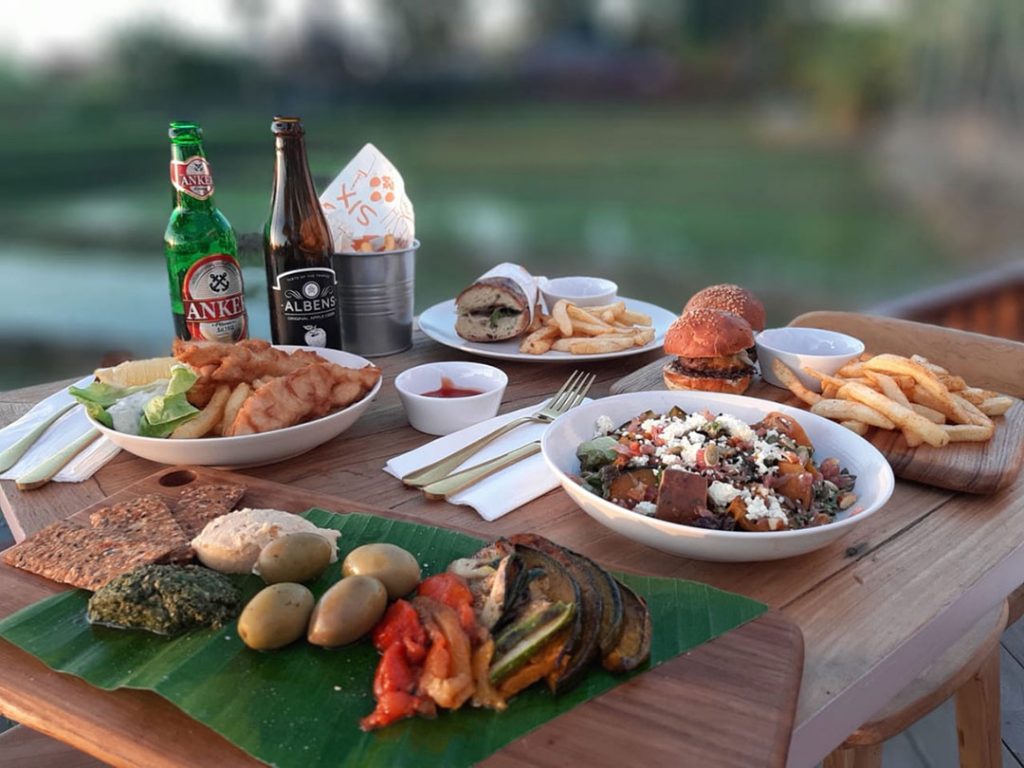 The restaurant, great for working or even meeting, offers coffee by Expat., a large selection of international dishes, gourmet picnic hampers as well as everyone's favourite local dishes.
Parklife offers supervised childcare for children above the age of three, give parents the ability to focus on what they need to for a while, whilst staying nearby. Parklife's spacious green garden can accommodate birthday parties and other social events for the kiddies. Just speak to a member of staff who will help you tailor a party based on your wants and needs.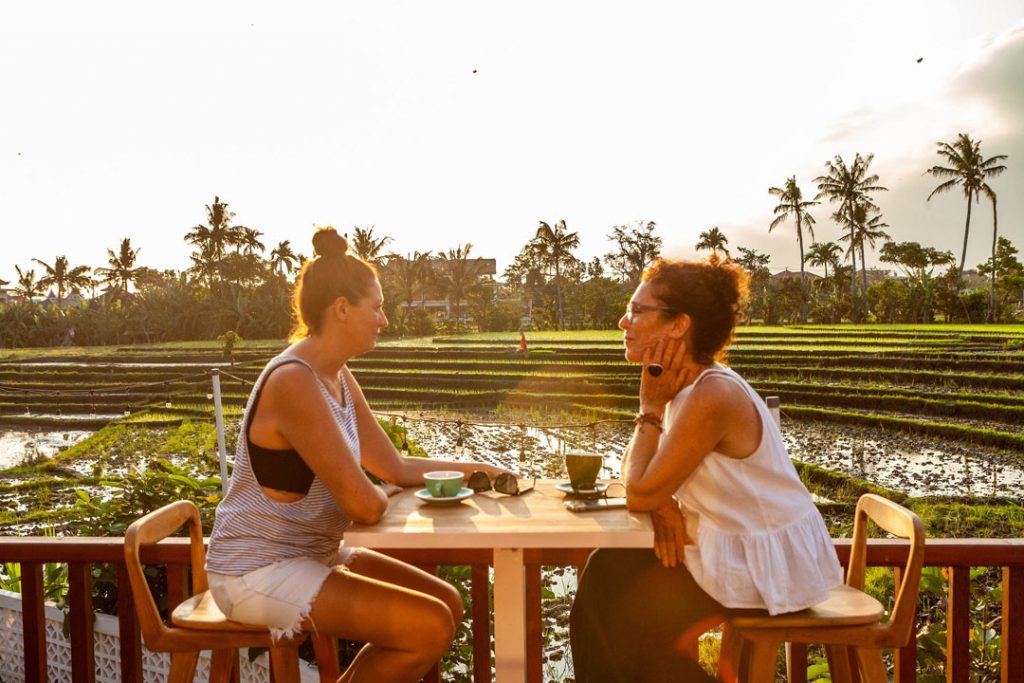 Single Pass Entry to Monthly Passes are available, for different numbers of children and sizes of family.
Parklife
Jalan Raya Uma Buluh, Canggu, Bali
0818 0511 3200
www.parklifebali.com