Dry-aged beef and a chef's secret recipe – these are what make Henry's an iconic grill and bar here in Bali.
To mark Chef Danny Chaney's nineteen years of culinary journey, "Meat the Chef – A Culinary Journey" will introduce six remarkable dishes, from September 1 to 10, 2019, inspired by the chef's approach to steak cooking methods using high-quality imported meat. Chef Danny will be sharing his fameddry-aged method, as well as fusing the classics and trends from the very first menu he ever cooked.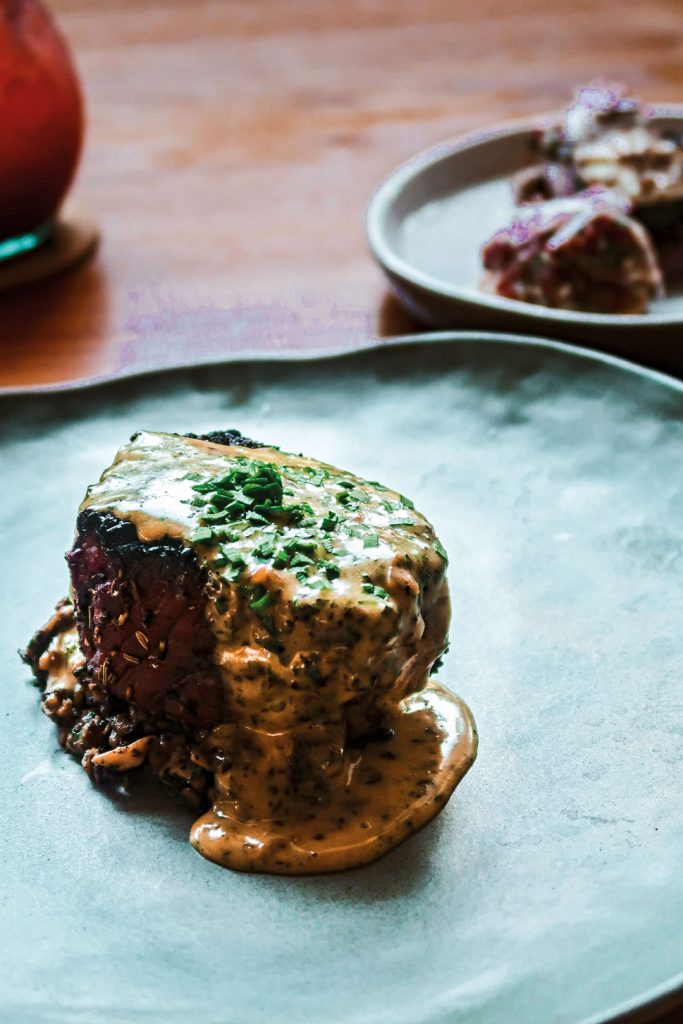 The new menu includes Australian Grilled Beef Tenderloin, Danny's version of Steak Tartare on Toast, Baked Beets, Crispy Pork Belly Sliders, Grilled Pork Chop with curried eggplant and tzatziki, and Seared Barramundi with charred corn salsa and garlic aioli.
Henry's open kitchen concept gives you a live-action culinary experience from the edge of your seats – you'll be watching Chef Danny and his team prep their work of art from start to finish. The dishes at Henry's are entirely powered by wood fire with the 28-30 days dry-aged method, which adds more flavours, tenderness, and controls the levels of moisture of the meat.
The culinary experience at Henry's is enhanced by a Steak Academy launched on October 4 to be organised regularly every first Friday of the month. You'll learn in detail about beef, steak and wine pairing, steak and beer pairing, and many more. Participants will be given a certificate each time, whilst there is an exciting award for those who have collected five certificates.
Henry's Grill & Bar
Jalan Kartika Plaza, Banjar Segara, Kuta
+62 361 475 4188
www.aryaduta.com