Meaning 'window' in Indonesian, Jendela Bali Restaurant offers just that, a spanning vista out to Bali's south coast from the towering Ungasan hillside.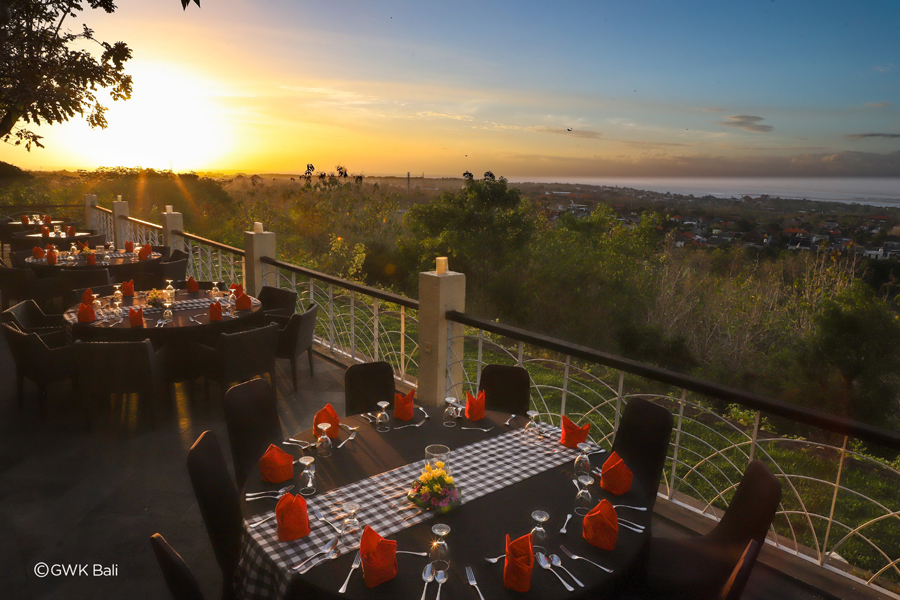 Found in the Garuda Wisnu Kencana (GWK) Cultural Park, home of the impressive 121-metre Garuda Wisnu Kencana statue, Jendela Bali Restaurant is the go-to dining destination for those visiting the towering monument. What many don't know, is that there are other attractions besides the GWK Statue in the huge, 60-hectare park. This includes an active amphitheatre showcasing a variety of Balinese dances, a cinema featuring a children's movie telling the Hindu story of Garuda, scooters and rides around the park and of course places to eat and drink.
Jendela Bali features an a la carte menu, serving both international and local dishes, with indoor and semi-outdoor seating area, in a casual garden setting and atmosphere. Of course, the main pull of eating at Jendela is the views out to the surrounding verdant hills of Ungasan, right down to the south coast in the distance.
The menu here caters to all palates, but a highlight is certainly their signature Balinese dish, Nasi Bukit Jendela Bali, a combination of cone-shaped rice complete with side dishes typical of Bali including shredded beef, chicken curry, satay lilit, urap veggies and grilled fish. Other favourites here are the Kung Pao Chicken and Mongolian Beef from the Oriental menu or the selections of Steaks from the International menu.
Throughout September, Jendela Bali Restaurant is offering an array of dining promotions. One of them being the Food Gasm at Jendela Bali Restaurant promo. If you spend a minimum of IDR 200.000 at Jendela Bali Restaurant, you'll be given 1 free entry ticket into the GWK Cultural Park.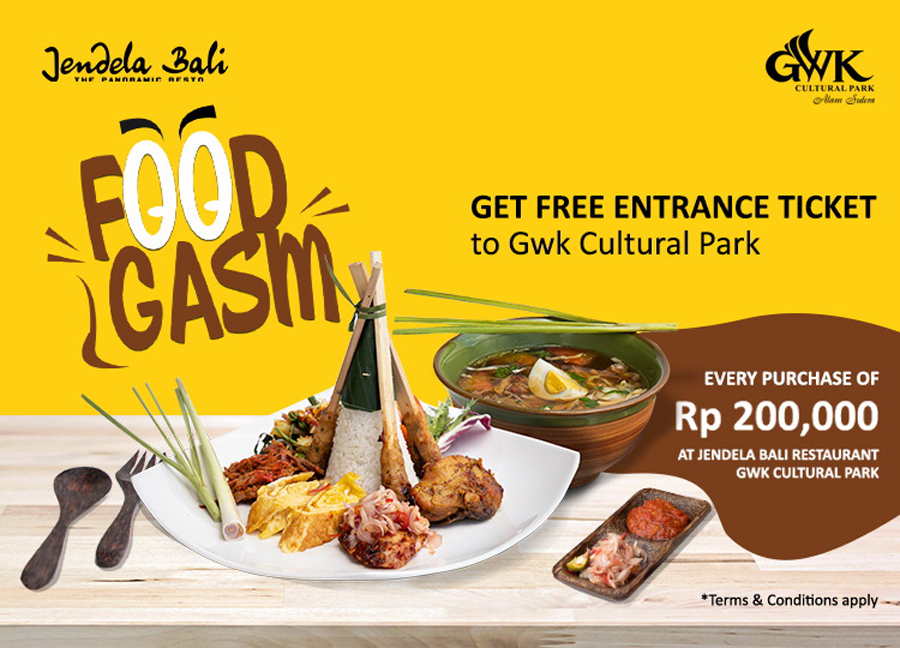 Visitors who want to enjoy the International menu perfectly paired with wine can indulge in the Food Meets Wine Package. This promo presents diners with a choice of Grilled Salmon paired with a glass of White Velvet wine from Sababay or Lamb Chop with a glass of Sababay Black Velvet wine for the price of IDR 150,000/package.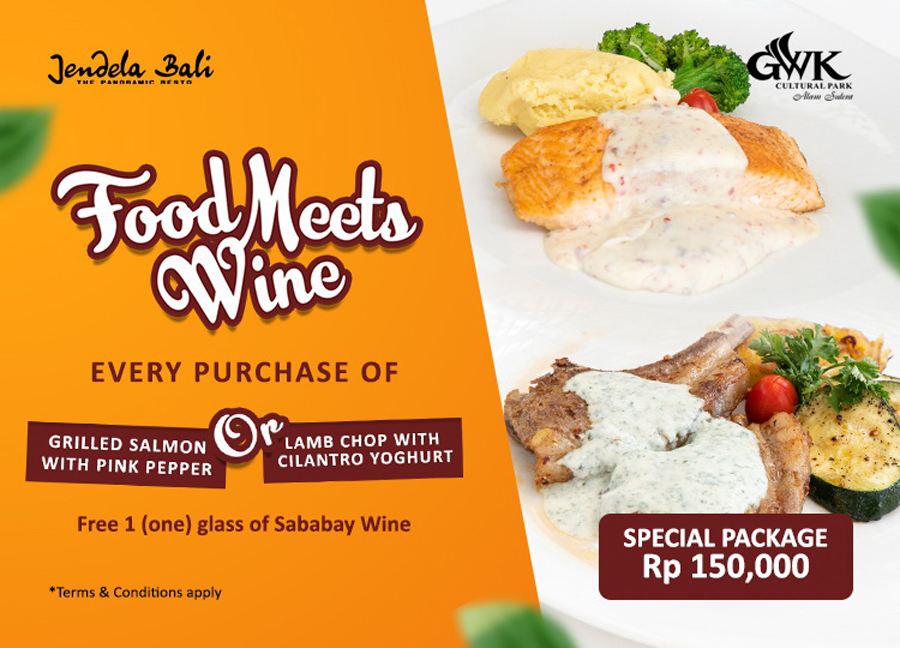 Witness the amazing GWK Bali statue and the surrounding Cultural Park and tie it together with a meal at Jendela Bali, the window to the island!
For more information or reservations please visit gwkbali.com or email info@gwkbali.com
Jendela Bali Restaurant
at GWK Cultural Park
Jalan Raya Uluwatu, Ungasan
+62 361 700 808
info@gwkbali.com
gwkbali.com