For centuries, travellers, traders and explorers have been drawn to the Indonesian islands. But little did they, some of the very first rums served in their punch houses and bordellos, their salons and coffee houses of 18th-century Europe were Indonesian! That's right, the first Indonesian rums were exported during the early years of the Dutch colonial occupation, and rapidly swept the globe.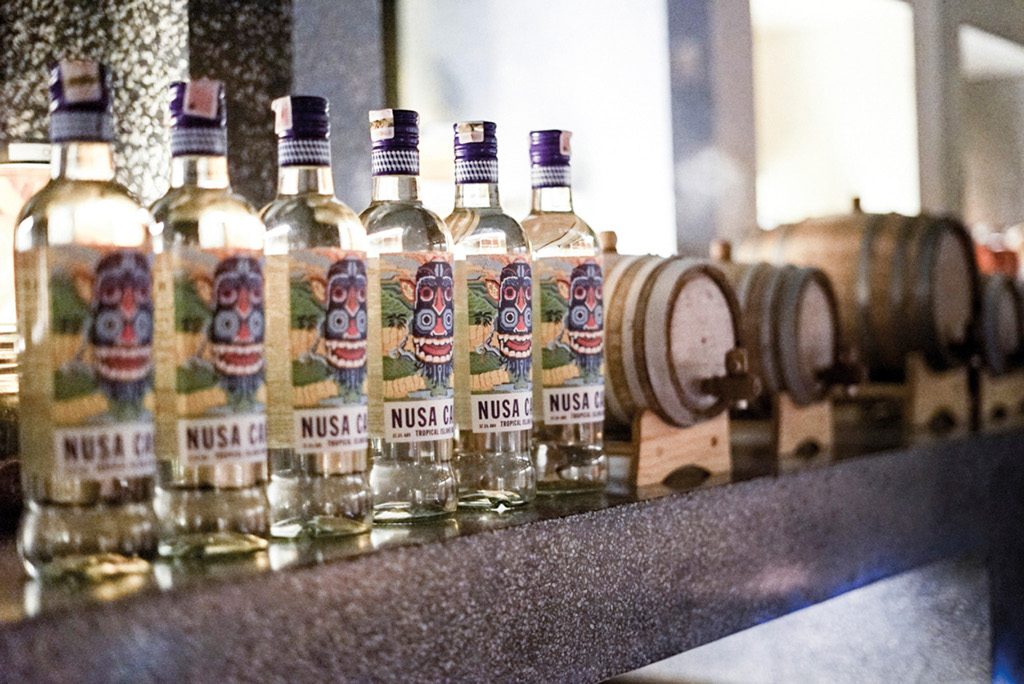 Inspired by ancient days and modern nights, Nusa Caña is a new island rum that's bringing back the forgotten spirit of those very first adventurers and the rum they discovered. A smooth, aroma-filled tropical island rum packed with fresh sugar cane and toasted fruit flavours, Nusa Caña is as mellow, approachable and yet adventurous as Bali itself. The "King of the Forest" barong mask on the bottle and visuals were inspired by the late Bali artist Arie Smit, to pay tribute to the island of the gods.
Created by four guys who share a passion for Bali, great bars and outstanding drinks, Nusa Caña is a unique rum. Launched in July earlier this year, it's already on sale in some of the island's most iconic haunts: from Potatohead to Baker Street Social, from KuDeTa to Night Rooster.
Crafted in Java, the original home of Indonesian rum, the heart of Nusa Caña is a rich Indonesian sugar cane spirit. To create it, Javanese sugar cane molasses are slowly fermented with pure, forest-filtered water and red rice cake. The resulting liquid is distilled in antique Chinese pot stills then matured in Javanese teak casks, before being blended for today's tastes. Smooth, approachable and friendly, Nusa Caña is best served often, and best enjoyed with friends. Sip on the rocks with star anise and a lemon twist, or mix up a Fair Head, with lime and ginger beer. Home bartender? Shake up a sparkling, tropical Funny Break Fizz or the rich and complex Rum Ñ Roots, with beetroot and so much more.
SIGNATURE SERVES
Like a true local, Nusa Caña blends in effortlessly without ever hiding its true character.
Rocks :
Nusa Caña • hint of spice • lemon
Funny Break Fizz :
Nusa Caña • passionfruit • mango • pineapple • lime • fizzy wine
Fair Head :
Nusa Caña • ginger beer • lime
Rum Ñ Roots :
Nusa Caña • beetroot • honey reduction • bitters • elixir
For more information you can look up their Facebook and Instagram, visit
www.nusacana.com, or shoot an
email to marc@nusacana.com.