This tiny island, sandwiched between Nusa Lembongan and Nusa Penida, is famous for its crystal clear waters, making diving and snorkeling popular activities there. A suspension bridge on the Ceningan Strait makes a visit to this island from Nusa Lembongan easy.
Initially frequented by surfers, Ceningan has now flown into the radar of honeymooners and those looking for quiet, laid back atmosphere. The island has been established as part of the Bali Surf circuit for quite some time now, for it houses three main breaks that are located on the west coast of the island. These famous three, including others, are especially crowded during the dry season.
---
You can also explore Nusa Lembongan and Nusa Penida.
---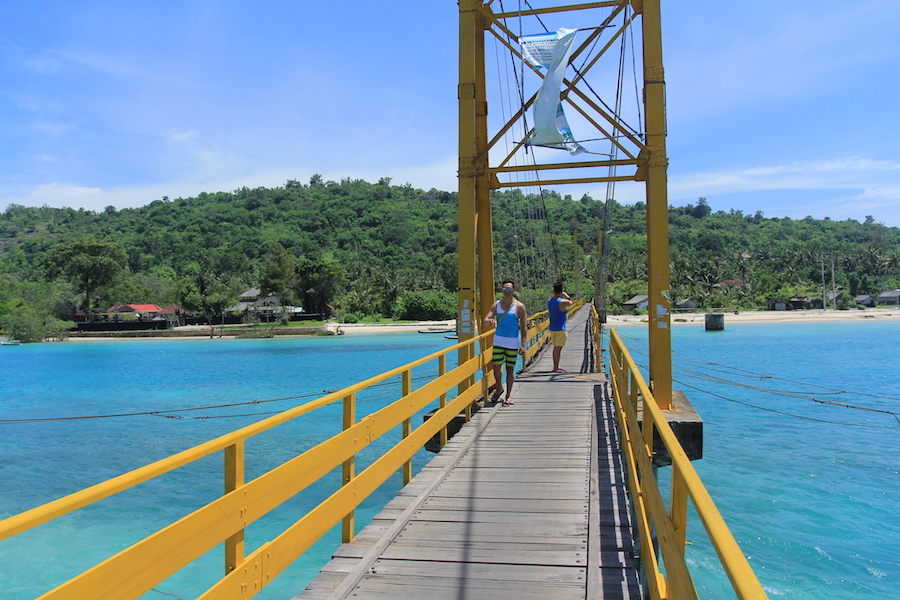 Though the most popular mode of transportation in Ceningan is motorbike (just like in Lembongan), the island is excellent for walking; and keen visitors should not hesitate to just head off and explore the myriad tracks that criss-cross Ceningan.
Nusa Ceningan can be easily accessed from Nusa Lembongan via a suspension bridge connecting the two islands. There are no direct boat services from the mainland of Bali.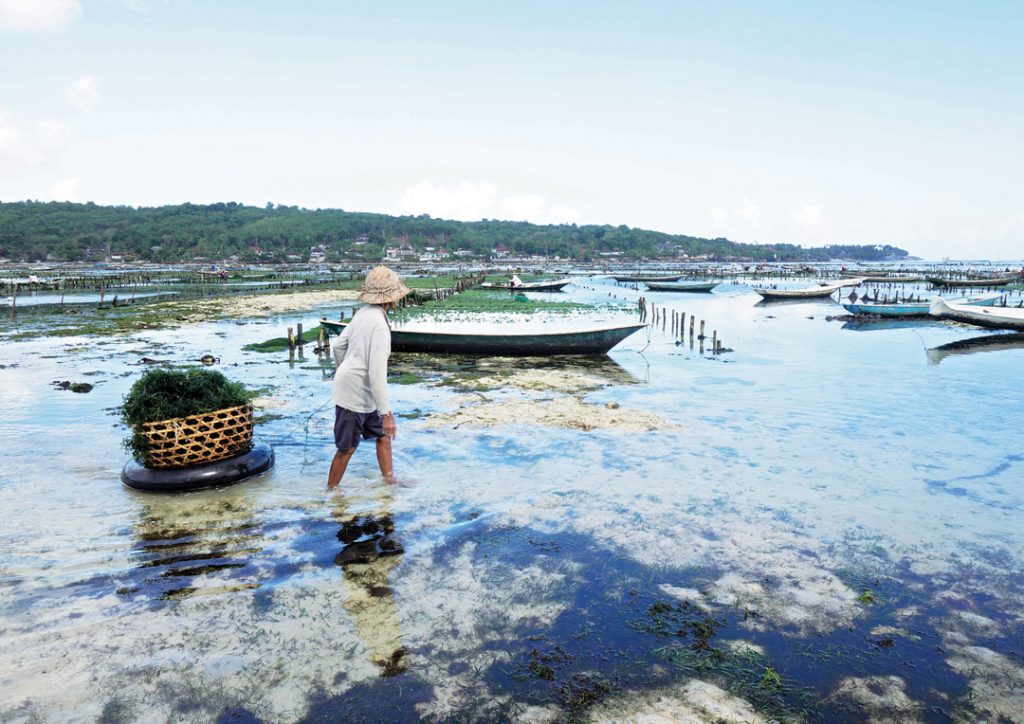 The landscape of Ceningan composes scenic paths and small roads, with the westward views back over Nusa Lembongan to the main island of Bali. Viewing the sunset over Bali from the central Ceningan ridge is very much worth the effort. The estuarine channel between Lembongan and Ceningan is home to many seaweed farms.
In Ceningan you can find the bluest water you've ever seen at the aptly named Blue Lagoon. What makes this rugged coastline even more spectacular is that you can jump off a 43ft high cliff and live to tell the tale.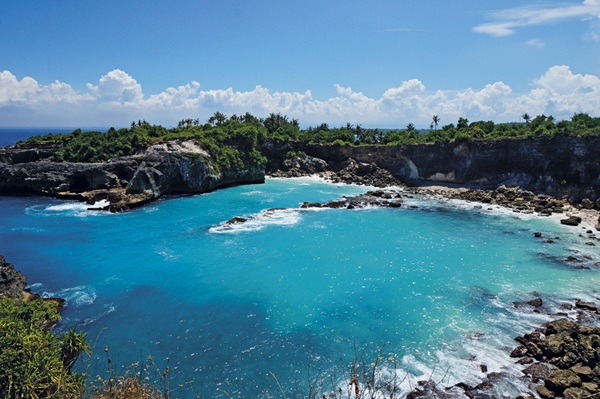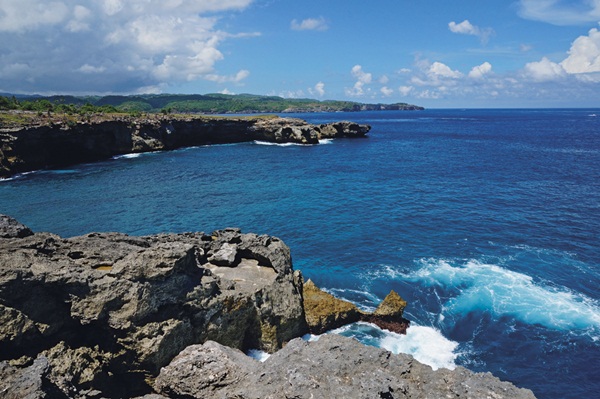 Nusa Ceningan Accommodation
Le Pirate Beach Club
This is not a big resort, and accommodation is limited. We suggest you secure a room first as 'go-shows' are highly not recommended. Le Pirate's Eat Club & Bar is probably the most famous on the island.
Phone: 085100416833
Secret Point Huts
The accommodation is completed with facilities such as bar and restaurant, with a relaxing are with long chairs and Balinese umbrellas to observe the panoramic Lembongan.
Phone: 087 861 140 647