If you take a stroll along the shopping precincts of Kuta, Seminyak and Ubud, you can quickly become overwhelmed by the presence of commercial art. Art shops line the streets selling all manner of western and locally inspired artworks. Visitors may ponder: "Where can I see the best of the local traditional or contemporary art?" Or, "Where can I find information about the local art and creative scene?  The answers to these questions, however, are not so easy to find.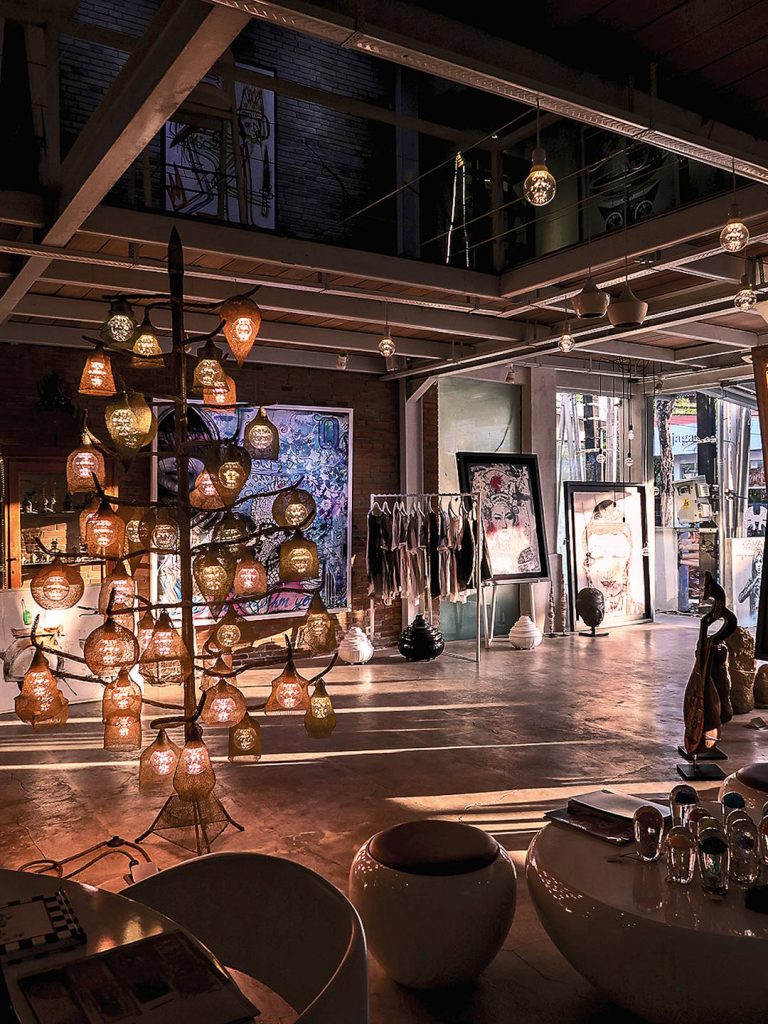 The Bali art infrastructure is in the process of development, and there are still insufficient focal points that offer precise information for those wishing to learn more. Unfortunately, there are only a few fine art galleries on the island staffed by knowledgeable and passionate people, providing professional service, advice and quality art, to anyone who walks through their doors.
There is a real and growing demand for art and artistic skills in Bali, and throughout the world. Art is entering the public sphere and impacting upon people's lives, it personally transforms those who are discovering its experiential power and 'magic'. Some of the better galleries are aware of this phenomenon and have an inclusive attitude to art. They understand their responsibility to function as a bridge between the public and the art world. Their role is to share the virtues of art, along with the distinctions of the art and artists they represent, and more.
"I have noticed that people, both international and domestic tourists along with others visiting for business enter the gallery because of their emotional responses to our art," says Melvine Amar, the founder and curator of Nyaman Gallery, established in Seminyak in 2015. "This is very satisfying, and my staff and I are happy to explain to them about the art and the character of the artists we represent. Along with what it is the artists wish to express."
"It's a great pleasure to us all when a visitor establishes a connection with a work in our collection. Their response, however, often goes beyond their willingness to purchase art," Melvine adds. "Some wish to collaborate with our artists on projects and design concepts. This phenomenon is an important and evolving niche in today's art market."
"People naturally gravitate to the gallery to see and to learn about art. I am discovering that more and more people, especially while on vacation, wish to learn art and design techniques, and to explore their creativity." Responding to the growing need for more venues in Bali to provide learning opportunities to the public, Nyaman is set to evolve into an 'artistic centre'. The gallery will host workshops and classes beginning later in 2019 facilitated by the gallery's artists, and other invited creatives. Experiential tourism is a burgeoning global market, and Bali has massive growth potential for art tourism that is yet to be realised.
Situated at 88 Jalan Basangkasa in Seminyak, 'Nyaman' translates to cosy, or comfortable in the Indonesian language. The gallery represents a diverse mix of twelve emerging Indonesian and foreign contemporary artists, as well as established international artists, many of whom reside in Bali. The large multi-story venue displays a vibrant art collection – an eclectic mix of bold street style urban pop art, eye-catching mixed media pieces, surrealist paintings, and contemporary photography. There is also a fascinating array of traditional arts by artisans from around the archipelago. Meticulously crafted, hand made jewellery, masks and weapons, and other archaic inspired items that offer insights into the diversity and wealth of Indonesian culture.
"The foundation of Nyaman is our artists, who I identified as having strong potential and began working with and supporting more than five years ago. All of them, I believe, have a special connection with the unique creative energy of the island. Keeping them as a team, working and growing together, we have developed a family-like atmosphere. Nyaman is all about teamwork and we are proud of our artists and gallery staff and their professional attitudes." Nyaman also has an exhibition program and these events also function as a necessary meeting place for the art community and visitors to connect, communicate and share their ideas.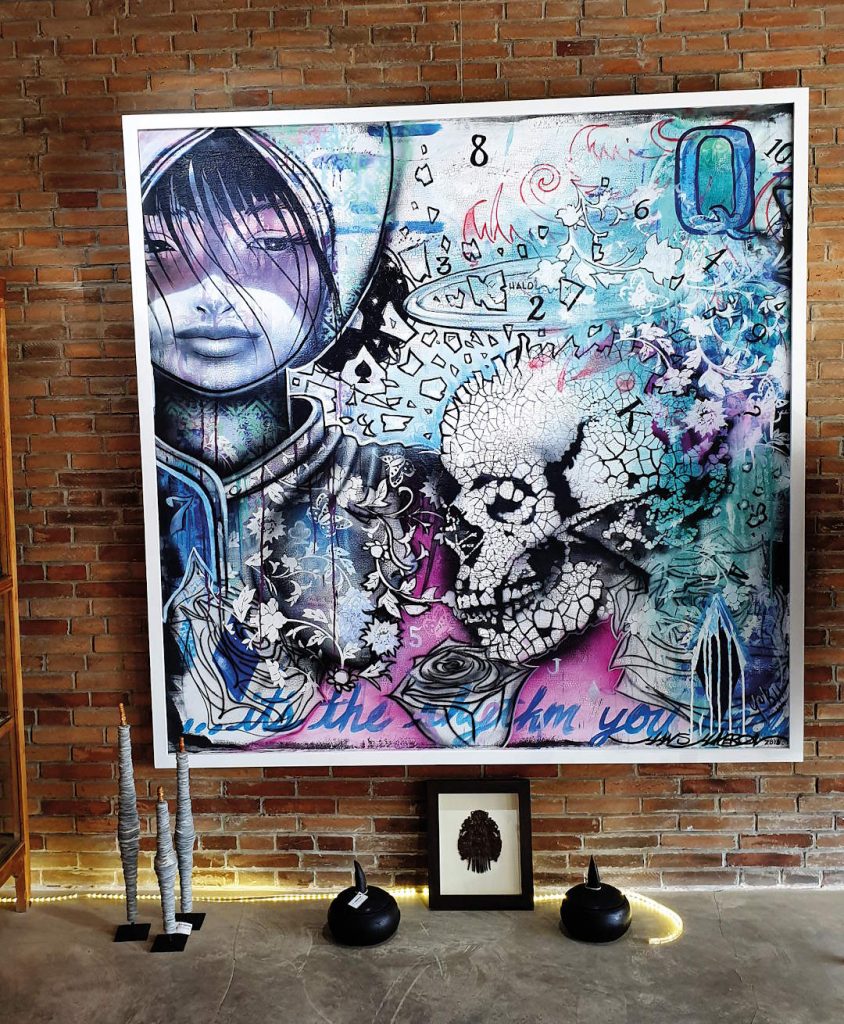 Melvine first visited Bali 25 years ago, and later with her husband settled on the island in 2007. After twenty-five years of experience in the Paris art scene, Melvine's dream was to open a gallery in Bali. It took six years of research to develop her team and to find a suitable location in Seminyak. What does it take to become a successful gallerist? It begins with having passion and determination. A wealth of art knowledge and a good eye is important, along with a vibrant, authentic personality. The gallery's vision is of course essential to define how, together with its artists and the public, they may co-create, evolve and prosper into the future.
Nyaman Gallery
Jalan Basangkasa No. 88, Seminyak, Bali.
Open daily 9am – 9pm
(0361) 736226
contact@nyamangallery.com
Instagram: #nyamangallery