Shopping can be more rewarding when you know every purchase offers a helping hand. Whilst mainstream brands promote socially conscious shopping from time to time, other brands were conceived purely to help a cause all year round.
Sparked by a school project and a father's handkerchief, TRI Upcycle is a youth-driven initiative working towards reducing fabric waste primarily in the retail industry. Ben Fijal, a student at Bali Green School, started the environmental-based social enterprise from its early days within school grounds, where he turned fabric waste into bandanas, highlighting the importance of reducing waste to his fellow classmates. The school project received tremendous support and grew into the initiative as it is known today; also helping the community by working other institutions, such as the Sari Hati Foundation that supports marginalised women in Bali.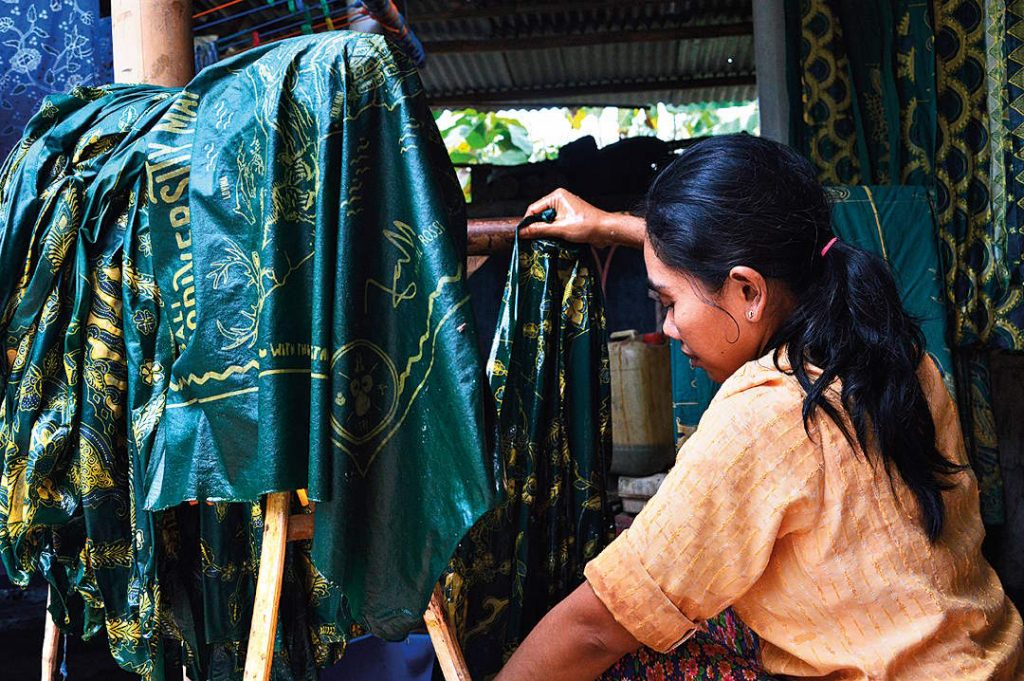 It started with a red bandana that Ben's father picked up as a souvenir in Korea, which depicted the map of the national park they visited. Since then, it has helped him reduce the one-time use of tissues. The idea was to recreate something similar but bearing tourist maps of Bali made with unwanted fabric retrieved from the notoriously harmful garment industry. The 'Classic Bandana' made from 100% up-cycled fabric is now one of their best-sellers. TRI Upcycle are increasingly expanding their up-cycled items into multipurpose wallets, shopping bags, tableware, dolls, and more. In addition to raising awareness, TRI works to support grassroots organisations who are working to protect our Earth's precious trees and peatlands, using the profits from the bandanas. They have successfully planted more than 1,000 trees in Kalimantan and Bali so far.
Tri Upcycle at Orangutan Nest
Jalan Raya Sanggingan, Sayan, Ubud
+62 821 4402 2878
www.triupcycle.com
---
Behind the island's glitz and the glamour, there are still underlying problems that some choose to sweep under the rug; two of which being: unfair business practices and women in poverty due to strong patriarchal patterns (where women are still looked at as second class citizens). Denpasar born and bred Agung Alit thought a cultural shift was needed for craft producers, especially those who are women, to ensure that these artisans would benefit directly from Bali's mass tourism.
Since 1993, Mitra Bali Fair Trade has been actively involved in Bali's economic and social development, working to empower handicraft producers. Whilst many corporate businesses have profit-based objectives rarely putting into consideration the environment, social, political, and gender equity issues, Fair Trade works for a better future of the artisans and the planet. Their shop is up and running in Central Ubud, however, they work closely with international traders, such as fair trading companies in the UK. Nearly three decades after the creation, Mitra Bali still practices the 10 Principles of Fair Trade, including transparency, fair payment, no forced labour, no discrimination, good working conditions, respecting the environment, capacity building, and more. It is all based on the aim of poverty alleviation and sustainable development. Every year they hold medical checkups, training on safety and health or staff and artisans, and other regular training.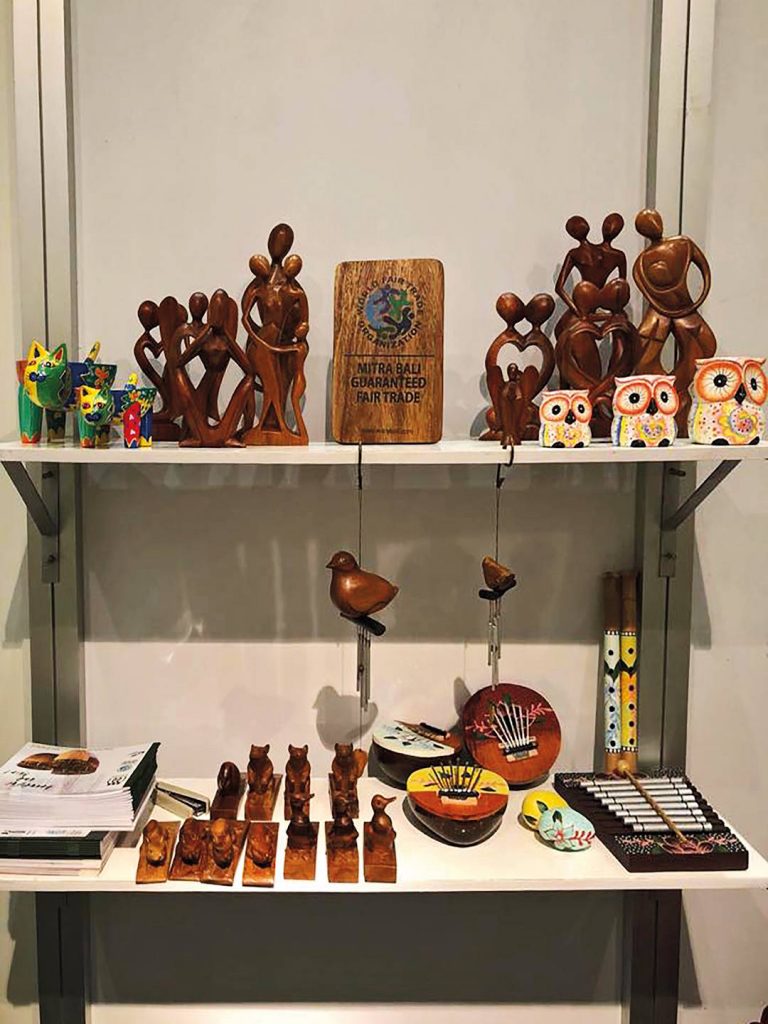 Their catalogue includes the likes of high quality homewares (e.g. wooden and ceramic bowls, cutting boards), home accessories (e.g. tea light holders, Buddha masks), small gifts (e.g. wind chimes, pencils), and jewellery (e.g. bracelets, bangles). The contribution of tourists, who purchase these products, has led to a growing number of work opportunities for the brothers and sisters, relatives, families and neighbours in the villages of artisans, who have suffered from the prolonged crisis in Bali.
Mitra Bali Fair Trade
Jalan Monkey Forest, Ubud
+62 361 972108
www.mitrabali.com
---
Due to its geographical location, it only rains 4 months out of the year in Muntigunung in northeast Bali, making it the island's most arid and therefore poverty-stricken area. When access to water is nearly impossible, crops don't grow, families aren't fed, and unemployment rates remain high. Mothers are forced to walk to the nearest tourist areas and resorts to beg on the street, using their children to tug at your heartstrings.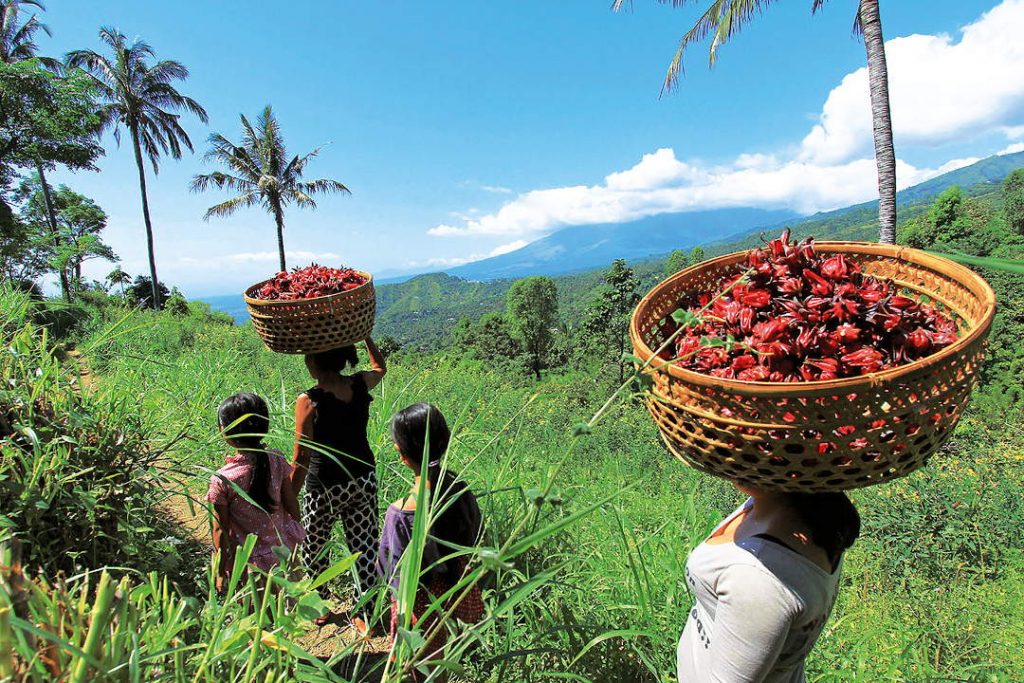 In 2003, Daniel Elber set up a foundation in his home country Switzerland to raise funds for the people of Muntigunung. His contributions helped manage the villages through improving water supply, education, and ultimately the quality of life in Muntigunung. From withered to thriving, Muntigunung is now a community social enterprise operating entirely in the village.
Muntigunung has several production centres peppered around the village, each crafting a different range of high-quality products, handmade with love and care by local families. To employ as many people as possible, the raw material is manually processed and gently dried hand to hand, maintaining the utmost quality. Muntigunung products are created to secure sustainable livelihood development for over 5,500 people in 35 villages. Their best-selling products are healthy whole food products, such as Cashew Nuts, Rosella Tea, Palm Sugar, Dried Fruit, Moringa, Salt; and handicrafts, such as hammocks, handbags, and batik.
Muntigunung
Muntigunung, Desa Tianyar Barat, Karangasem
+62 361 424619
www.muntigunung.com
---
I Want to Smell The Perfume is a social enterprise not only focusing on women's empowerment and environmental issues (i.e. reducing plastic waste and marine plastic pollution), but also actively engages as a business entity.
The products they sell are primarily reusable crochet shopping baskets and stylish bags for daily use, all hand-made by women from their skill-trained micro organic communities (MOC). I Want to Smell the Perfume now works with more than 150 active women across 5 areas in Indonesia: DKI Jakarta, Bogor, Bekasi, Bitung and Manado.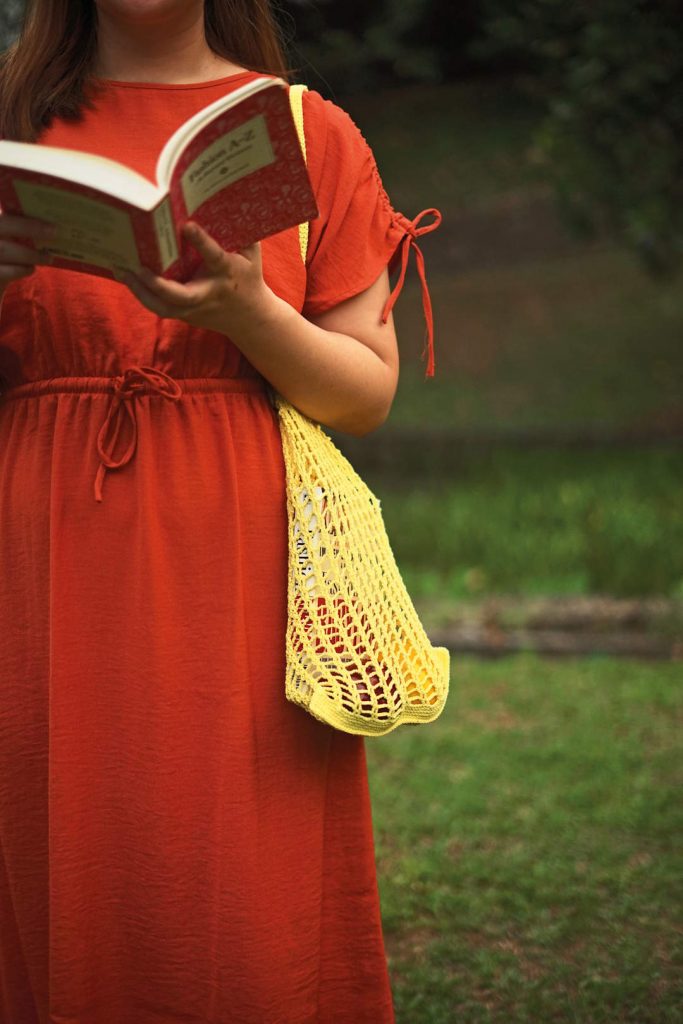 Aiming for 100% recycled or up-cycled products, they make use of recycled cotton yarn, labels made from up-cycled wooden plank waste; and the newest attempt is to stamp old paper menus (donated by restaurants in Jakarta) and turn them into hangtags. IWTSTP's up-cycled fishing net bag, Anthea, is the currently the only item that is 100% purely made from recycled or up-cycled materials. The product designs are carefully crafted to be both practical and aesthetically pleasing. Their No Plastic Experience series, used to replace plastic bags in fresh grocery departments, are equipped with cotton tape to stick barcode labels after weighing your fruits and vegetables in supermarkets.
The brand name, I Want to Smell the Perfume, is rooted in Founder Wilma EmpalmadoDadivas' cherished memory of when she bought her first Chanel No. 5 perfume with her own hard-earned money. Having come from a similar background to the women she now empowers, Wilma wanted to share the feeling of that very moment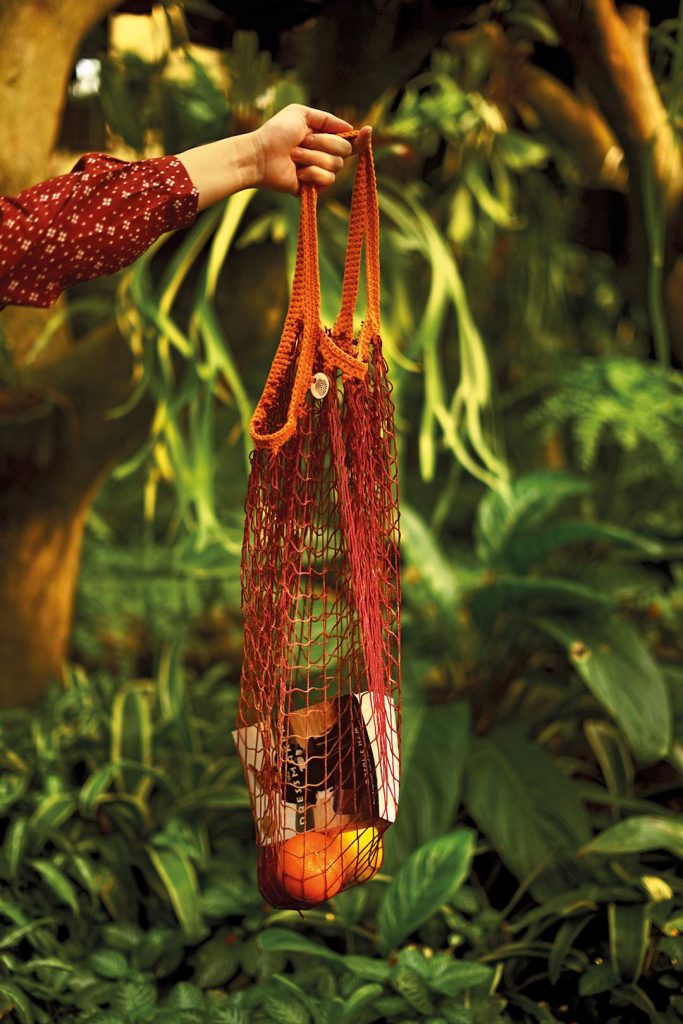 I Want to Smell The Perfume products offer a new turn in the plastic-waste narrative. Not only you are reducing single use plastic bag consumption, you are also supporting women empowerment and marine debris (especially discharged fishing net) reduction.
In Bali IWTSTP can be found at Canaan Boutique & Gallery (Katamama Hotel), Asha Boutique & Gallery (The Apurva Kempinski Bali). Products are also available online.
I Want to Smell The Perfume