Breast cancer has become the leading killer in the world population of women since the last decade. Age is the strongest risk factor for this disease. It can strike at any age, but it usually affects women ages 35 to 54. According to the International Agency for Research on Cancer (IARC), more than a million women develop the disease without knowing it. And the worst part is, almost 500,000 women die from breast cancer every year.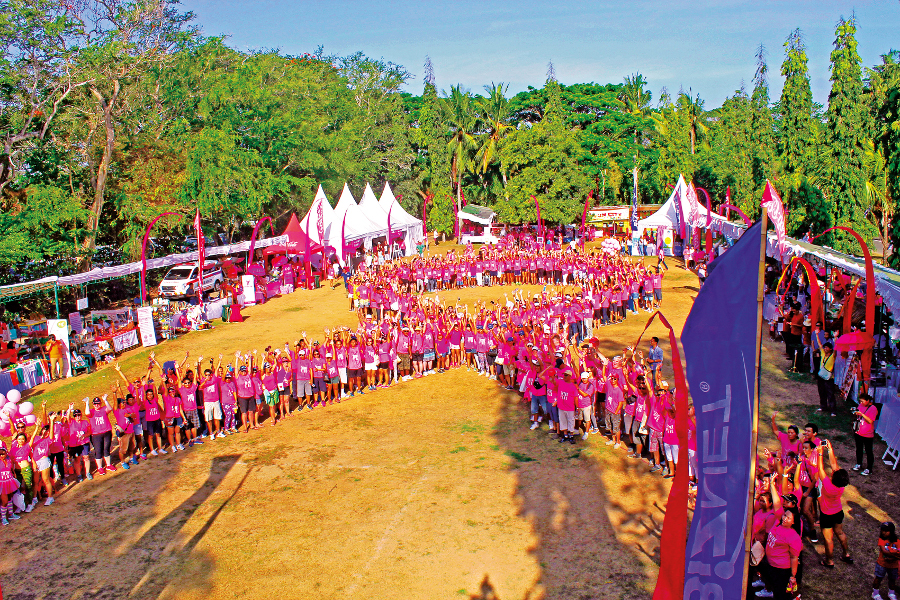 Breast cancer is spreading very fast in a developing country like Indonesia, where deaths due to breast cancer were once negligible. Statistically, based on the 2010 data from the Breast Cancer Foundation of Indonesia (YKPI), the breast cancer case in Indonesia take about 28.7% of the total cancer cases ever detected or diagnosed. The Ministry of Health also revealed some data that 1.4 of 1,000 women in Indonesia have breast cancer. This means there are around 347,000 people in Indonesia suffering from this deadly disease. And, to make it even worst, the mortality rates caused by breast cancer in this country is reaching 21.5 deaths in every 100,000 people and making it one of the fastest-growing diseases among women.
The World Health Organisation (WHO) reported that 1 out of 4 women who are diagnosed with breast cancer die within the first five years. And the numbers continue to rise at an alarming rate for the simple reason that most women in Indonesia go to a doctor for a consultation when it is too late. Around 60% of the patient that comes to the hospital for breast cancer treatment has advanced stage breast cancer. It is sad, indeed, that not just most of these women are not aware of their condition of but they also don't even know what breast cancer is. And, surprisingly, the breast cancer case in Indonesia strike women under 35.
Specifically, in Bali, according to the Public Health Office of Bali, there are at least 485 breast cancer patients and 347 outpatients in every hospital in Bali. That number doesn't even include the private hospitals. Based on these statistics, we can draw a line that we are facing a crisis regarding breast cancer, and this needs to be addressed properly.
Actually, breast cancer has a bigger chance to be cured when it is treated at the early stage. However, the lack of knowledge and attention from the government can be the main cause that stimulated this situation in the first place. We need proper infrastructures, programmes to spread the awareness and technology to help the patient. Waiting for the government to make action is not an option as the case can be delayed massively. This is the main reason Bali Pink Ribbon was founded.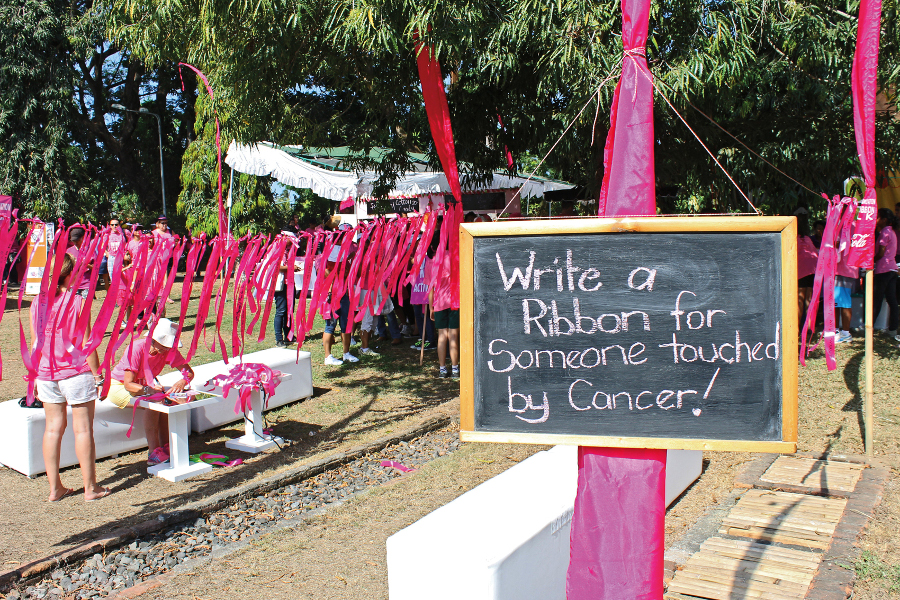 Gaye Warren, a breast cancer survivor, found out how bad the treatment for breast cancer in Bali was after she moved to this island more a decade ago. There were no facilities to treat the patient and no professionals or doctors with certifications and specialisations in breast cancer. In 2009, she and her two friends decided to do something about it. Partnering with Bali International Women's Association, they started the fundraising programme for breast cancer. Since then, Bali Pink Ribbon has been actively promoting the vision to prevent Indonesian women from dying of breast cancer.
Bali Pink Ribbon was born for one purpose; to increase the awareness of breast cancer by creating programmes and activities. Their main focus is to improve the quality of life and educate women regarding the preventive measures for this disease. This can be done through mass media programmes and seminars to support and empower women along with their families to fight the menace of breast cancer. They also conducted outreach programmes to reach out those women living in the remote areas of the island to provide medical help.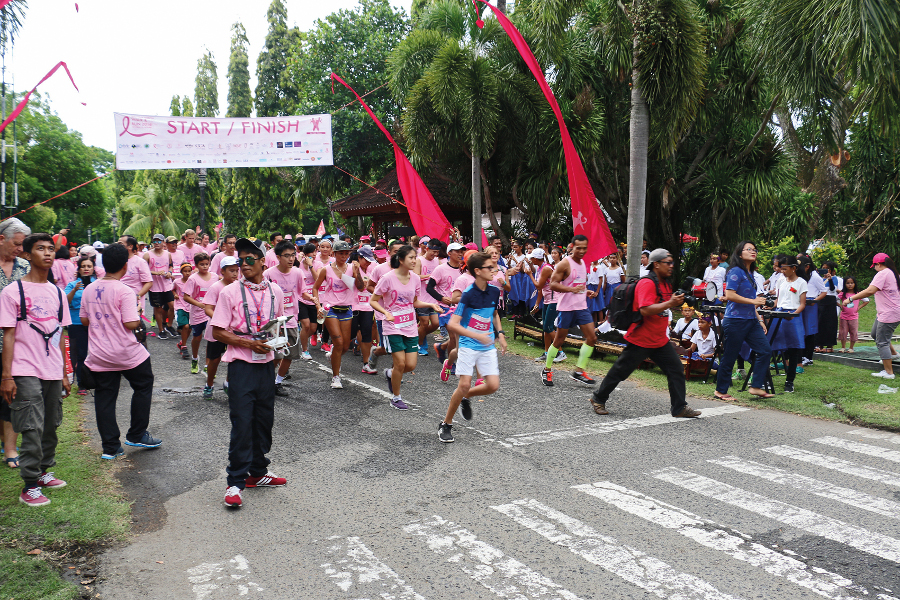 To maximise the awareness of breast cancer, Bali Pink Ribbon also runs a unique 'Train the Trainer' programme. In this programme, not only they educate the society about the importance or dangers of breast cancer, but also to make the breast cancer survivor to be actively involved in educating other people about breast cancer. This effort will create a chain reaction effect to improve successful identifications and to speed up the increase of the breast cancer awareness.
Bali Pink Ribbon have also done many great movements in order to fight breast cancer on this island. One of them is their partnership with Prima Medika Hospital for patient counselling and early detection followed by breast clinical examination and breast ultrasound for early detection. They have done this activity in various regions and communities in Bali with the hope the wider reach in community numbers can reduce breast cancer cases.
To achieve its objective and spread awareness even wider, Bali Pink Ribbon conductes regular events, such as Pink Health Day, Breast Cancer Seminar and focus groups. In these events, those women who are affected by breast cancer can share their knowledge and experience with other women to fight this disease. This gives the courage and motivation for them to overcome adversities and keep up their fight against breast cancer.
Their upcoming event is 'Indonesia Goes Pink 2018' which will fall on Oct 14th. This is a collective effort to increase public awareness of breast cancer with the series of activities which consist of gathering with survivors, workshops, talk shows, Pink Run, Fun Walk and many more. Not only dedicated to women with breast cancer, this event also involves their families and relatives to support the warriors who are currently struggling with breast cancer. Either warriors, survivors or supporters, all can take advantage of this event to exchange information, gain knowledge and inspire each other.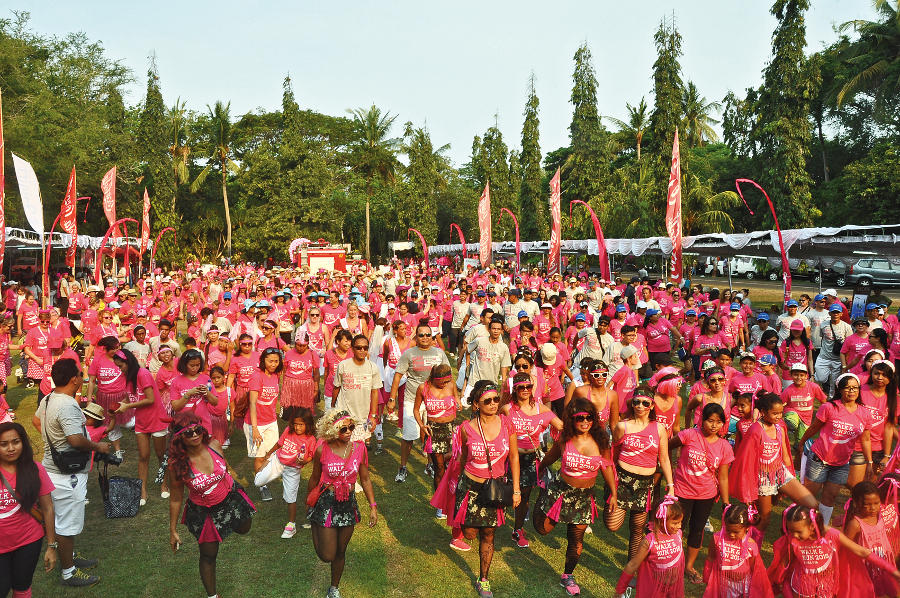 In the future, Bali Pink Ribbon sets a goal to be a centre where every breast cancer patient can get what they need. This can be information, help and networking to find the best treatment in Bali or other cities. Bali Pink Ribbon is one of the best examples of how the breast cancer problem can be solved or at least minimised with the help from the community.
Pink Ribbon House
Yayasan Pita Merah Muda Bali
Jalan Nusa Kambangan #179, Dauh Puri Kauh, West Denpasar
+62 361 4746238
www.balipinkribbon.com