Going strong for eight years now, this gem on Sunset Road dishes up its glorious cuts of pork meat – a selection that would cause any pork fan to drool. So, are you looking for a place to pig out on succulent pork dishes? This restaurant may be the one you're looking for.
Wahaha, which serves predominantly pork on its menu, is rising in popularity. Here you can sink your teeth in some fine swine and satisfy your porky cravings any day. The restaurant is a master of cooking every part to perfection while skilfully maintaining the juiciness of each cut. This way, you can try a number of pork cooking styles.
Take the restaurant's popular "Wahaha Pork Ribs" as an example. This signature dish is marinated with Balinese spices, and glazed in Wahaha original BBQ sauce then fire-grilled to perfection. Tear into the spare ribs to experience Wahaha at its grease-in-your-beard best. You first hit the smoky and yummy bark and then the meat, which at a slight tug, falls off the bone as you munch into its unctuous meat. The pork ribs are a favourite on the menu, one that most of the patrons order since the restaurant opened in December 2009.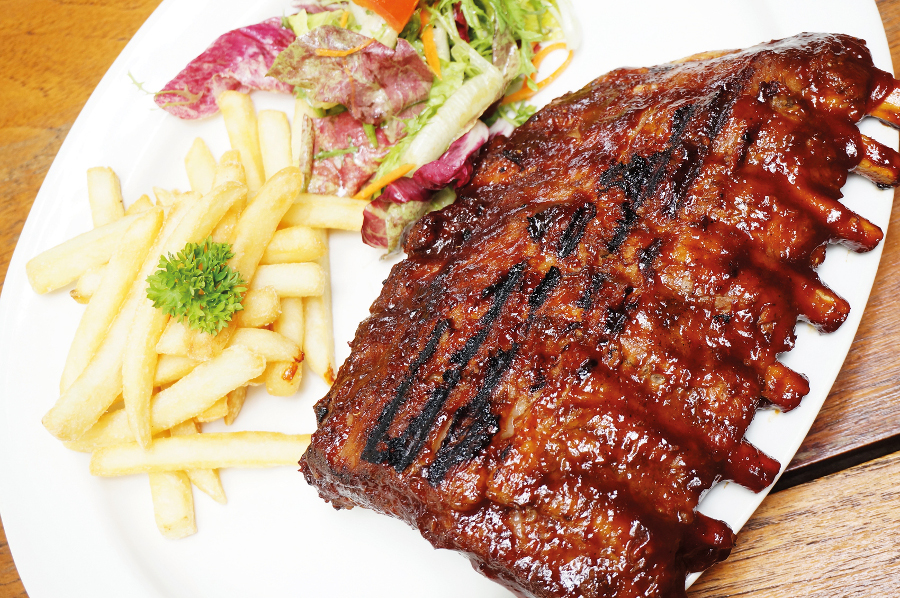 There's also "Crispy Ribs", crispy and and juicy small bites of pork ribs glazed sweet and tangy Wahaha signature sauce. Unlike most deep fried ribs that we've tried, these are not just about the coat but are full of flavour all the way through.
For other parts of the pork, and new to Wahaha menu, you can choose the "Wahaha Pork Knuckle". Marinated in Balinese Bali Guling paste, the pork knuckle is fried to perfection, leaving the knuckle crispy on the outside and tender on the inside. Then there's the "Wahaha Roast Pork Belly". The slow-roasting really locks in the flavours, and the end result is a delicious crispy delight that is perfect to share.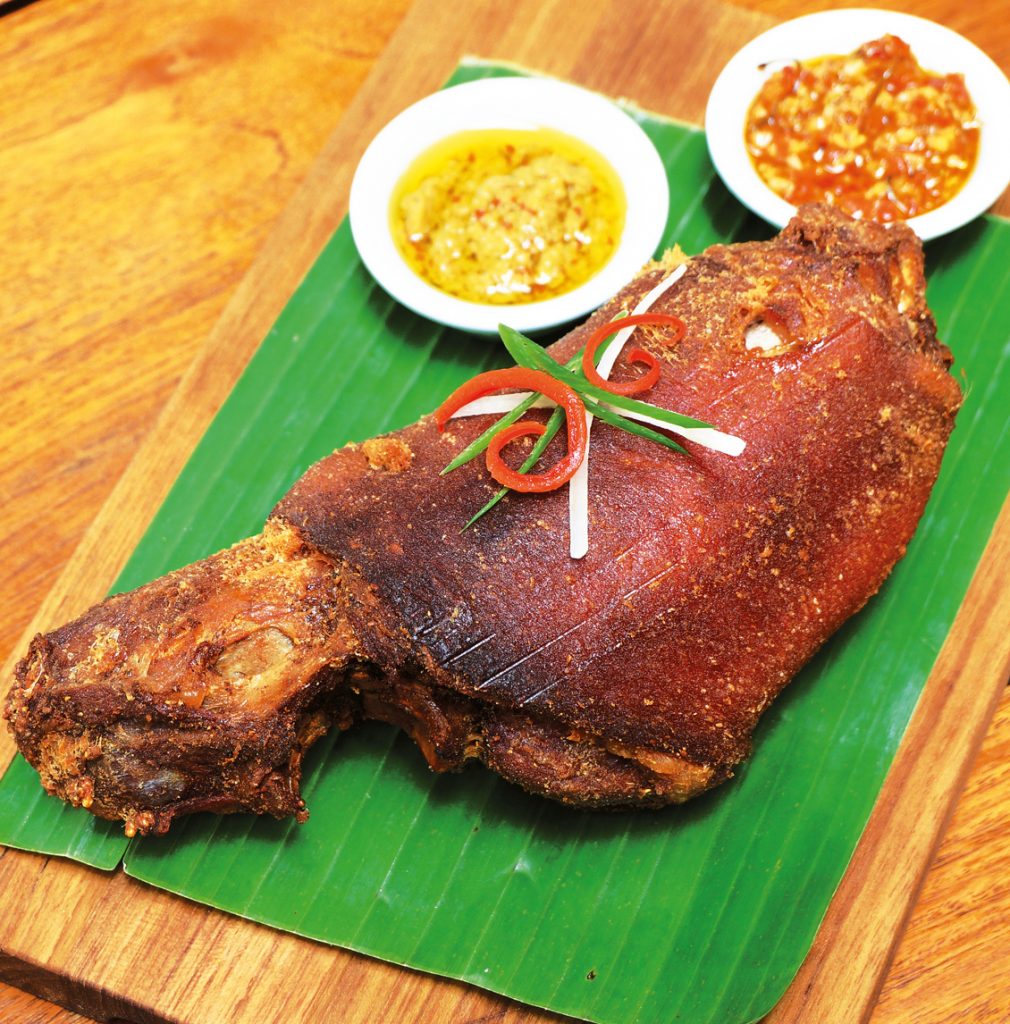 Those looking for some carbo-loading action can go with "Nasi Goreng Wahaha", the restaurant's sumptuous pork fried rice. Using the traditional Balinese Yellow Paste as the base ingredient, the fried rice represents the flavour of the Island of the Gods, and is served with pork satays, fried egg, and shrimp crackers.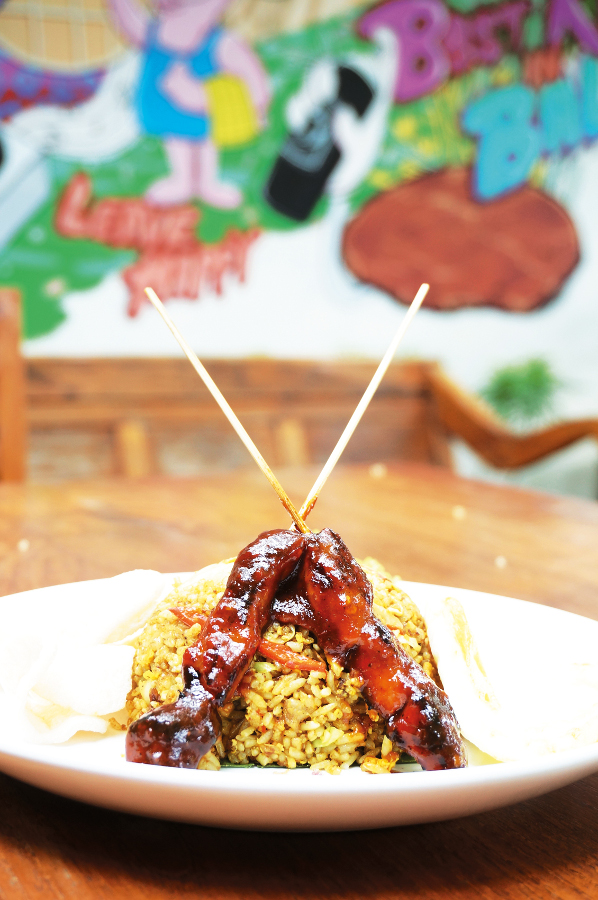 Soon to be served at Wahaha is pumpkin and soya buns with pork char siu. Also something to look forward to is the opening of Wahaha at Swiss-Bel Resort Pecatu. Set to open this December, those in the Bukit area can then easily satisfy their cravings for some juicy and tender pork dishes. It's just like the restaurant's motto "Come hungry, leave happy". It works on us.
Waroeng WAHAHA
Address : Jalan Sunset Road Barat 1689, Seminyak
Telephone : +62 361 847 5655
Mövenpick Resort
Address : Jalan Wanagiri, Jimbaran
Telephone : +62 361 446 8099
Website : www.wahaharibs.com