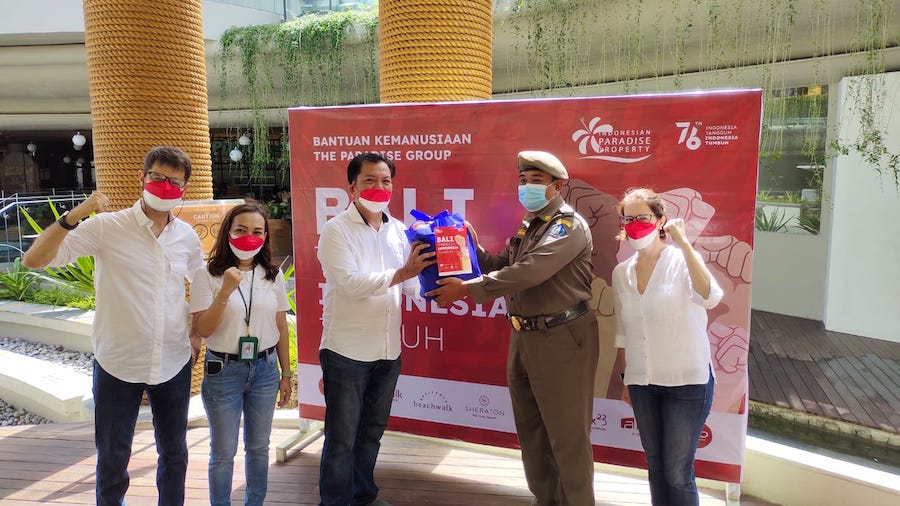 With Bali's tourism industry continuing to struggle through the pandemic, resulting in a large portion of the population remaining unemployed (or underemployed), PT Indonesia Paradise Property Tbk sought to help some local communities on Indonesia's day of independence.
On 17 August 2021, Indonesia celebrated its 76th Independence Day, and whilst many celebrated at home, one company thought that this would be an appropriate day to help those in need, providing much needed humanitarian aid through the distribution of essential food and groceries.
PT Indonesia Paradise Property Tbk is an Indonesian lifestyle property developer and operator in Indonesia, whose businesses in Bali include: HARRIS Tuban-Bali, Sheraton Bali Kuta Resort, beachwalk Shopping Center, Beachwalk Residence, Aloft Bali Kuta, YELLO Kuta Beachwalk Bali, Maison Aurelia Sanur, Park 23 Entertainment Center.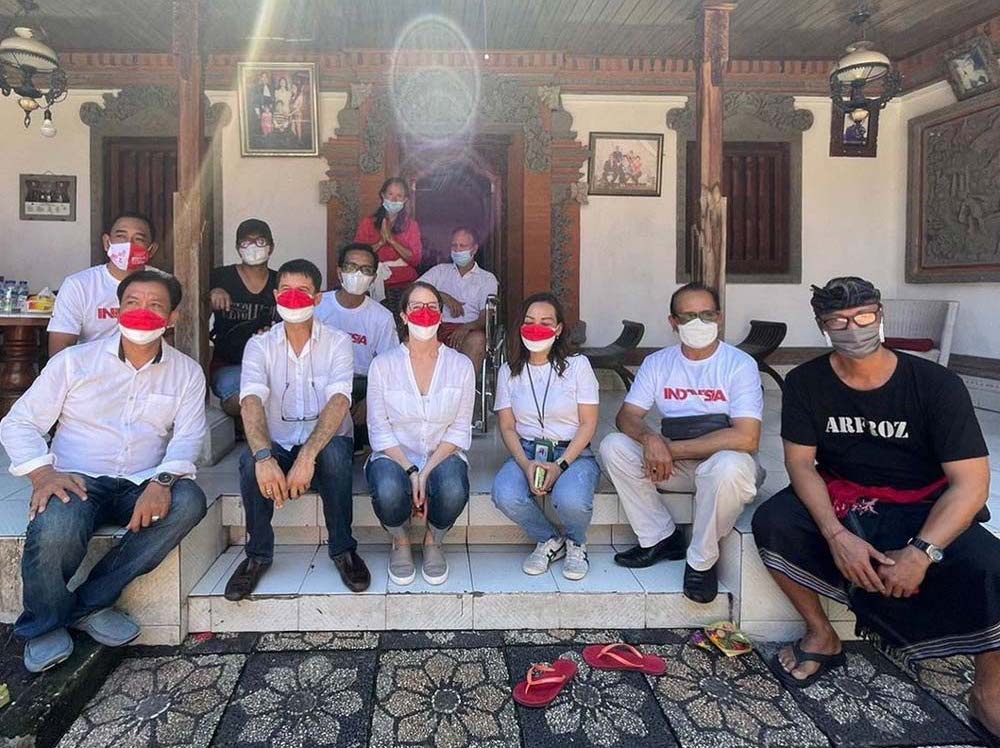 Through their suite of businesses in Bali, the majority of which is dependent on the tourism industry, the head company is fully aware of the difficulties faced on the island. Thus, together with the local government of the Badung Regency, the company donated a total of 350 packages to communities in need around Kedonganan Village, Tuban, Seminyak, Legian and Kuta. Those in most need in the areas were presented with the donated packages, which included the most essential foods and supplies.
During the distribution, which was held at the Sahid Kuta Lfiestyle Resort 2's Atrium, Anthony Prabowo Susilo, CEO of PT Indonesian Paradise Property Tbk shared, "the distribution of this humanitarian aid is our form of corporate social care in maintaining the welfare of the community around the business unit, as well as maintaining the spirit of togetherness between the citizen of Indonesia at the time of this pandemic."