In 1999, Puspadi was founded by Nengah Latra to assist people with physical disabilities in Bali. The foundation runs a program manufacturing and providing wheelchairs and artificial legs from their workshop at the Annika Linden Centre. Currently they have 20 staff, 16 of whom have physical disabilities themselves – with this workforce Puspadi has served for for over 3,500 people and help 650 new people every year.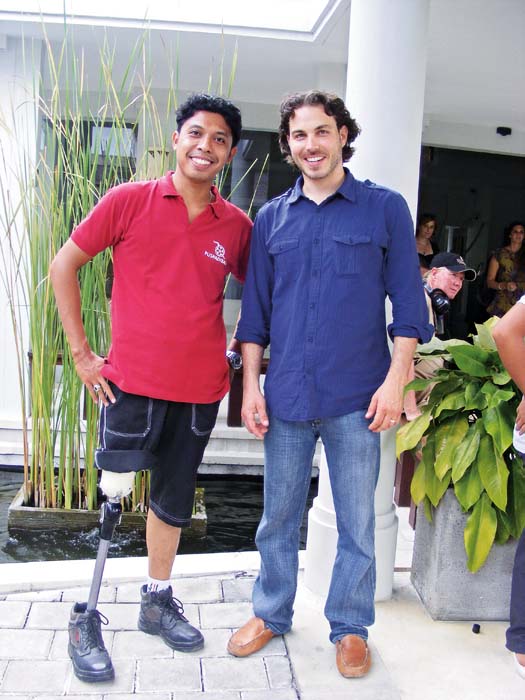 Once the Puspadi field team finds a person with physical disabilities, their rehabilitation unit swings into action. They get them the medical treatment or surgery they require, then get them mobile with either a prosthetic leg or a wheelchair. If a child, they liaise with local schools to get the child back into school. This often means building a wheelchair ramp at the school and organizing for a special desk a wheelchair can fit under.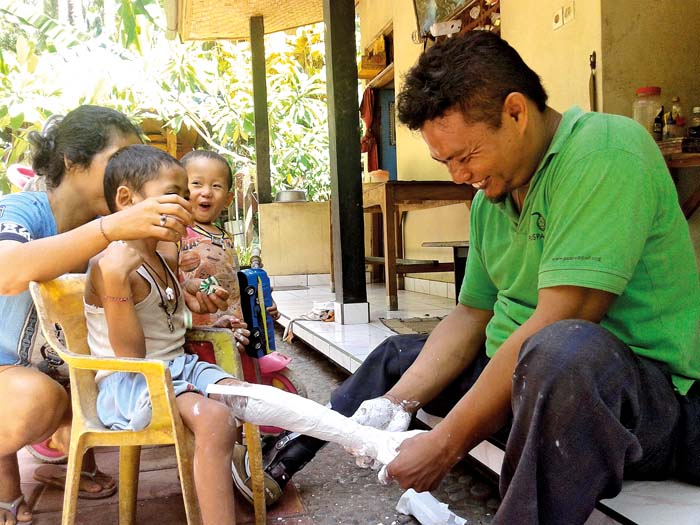 If an adult, they will try to get them into the workforce by connecting them with a recruitment agency for persons with disabilities. Every year they run a three-month training program aimed at helping them into the workforce, giving them the best chance they can to take their place in society as productive citizens. The work they do is far more than simply providing the tools for mobility, they reintroduce people back into society and productive livelihoods.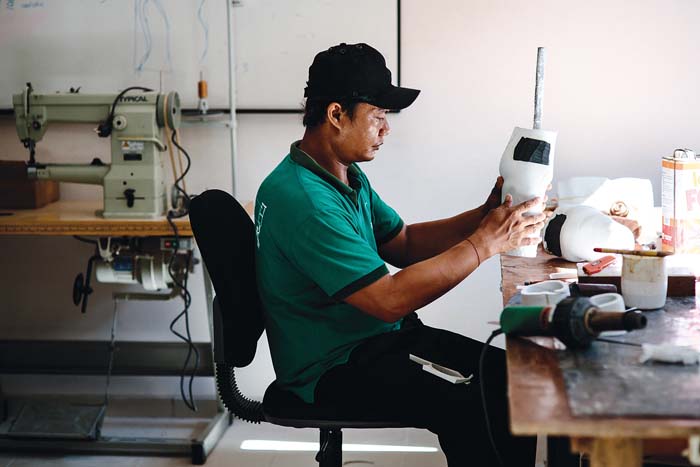 Their Director, Nengah Latra, promises to continue to locate people with disabilities as there are still too many out there. "These people deserve to have equal rights and to be able to participate fully in society." Nengah Latra will continue to work closely with both the Bali and Indonesian Governments to advocate for persons with disabilities.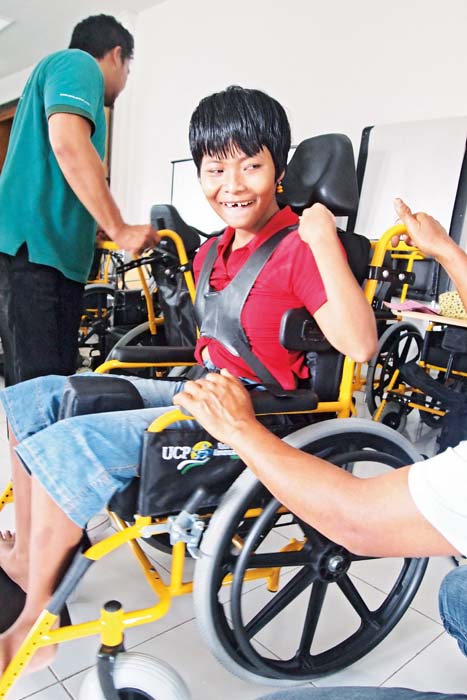 Inspirasia are Puspadi's major donor, funding their beautiful workplace in Annika Linden Centre and many of the programs. They are also supported by United Cerebral Palsy who provide Puspadi Bali with around 400 top quality wheelchairs a year for the clients.
As solid as the organization is, they are facing two major challenges. One is locating these people in need, as many are hidden away. They have four field workers who spend four days a week searching remote villages. However, there are still thousands of people out there who need to be found and helped.
Secondly, changing the long held belief that a disability is a punishment from God is something their Director is working hard on. He is the leading supporter for persons with disabilities in Bali and has successfully lead the drive to have the United Nations Convention on the Rights of Persons with Disabilities implemented in Bali.
The PERDA (local law) needed to allow this has now been signed by the Bali Government and they hope this will lead to government funding being budgeted each year to assist all persons with disabilities.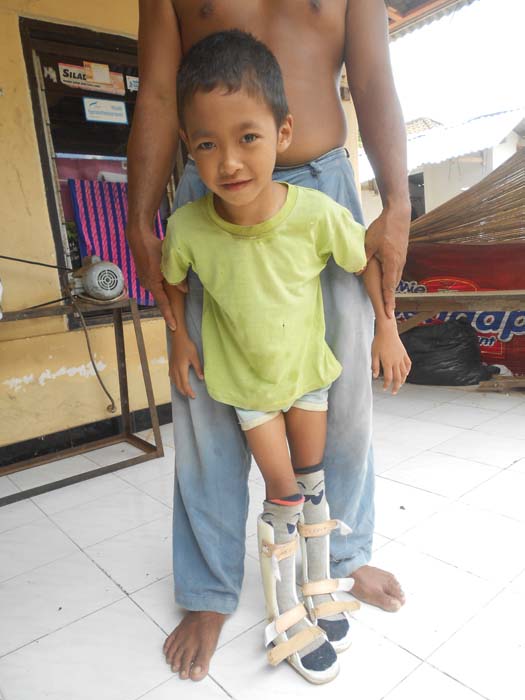 Last year Puspadi Bali managed to conduct 3281 home visits. A further 2824 people were treated at Puspadi's workplace, 1114 clients were treated by phone, 330 artificial legs and orthotics were made and 207 repaired. 309 wheelchairs were distributed.
Puspadi Bali has been named by the Balinese Government as Bali's Number 1 Yayasan in 2014 and was also named by the Indonesian Government as one of The Top 15 Yayasan's in Indonesia 2014. Puspadi Bali is the first Bali Yayasan to be awarded a Tri Hita Karana Award, a well-deserved Gold Medal for a hard working organisation.
PUSPADI BALI
Annika Linden Centre, Jalan Bakung No19, Tohpati,
Desa Kesiman Kertalangu, Denpasar Timur, Bali, 80237
0361 464 537