"If music be the food of love – play on"
William Shakespeare
Twelfth Night, Act 1, Scene 1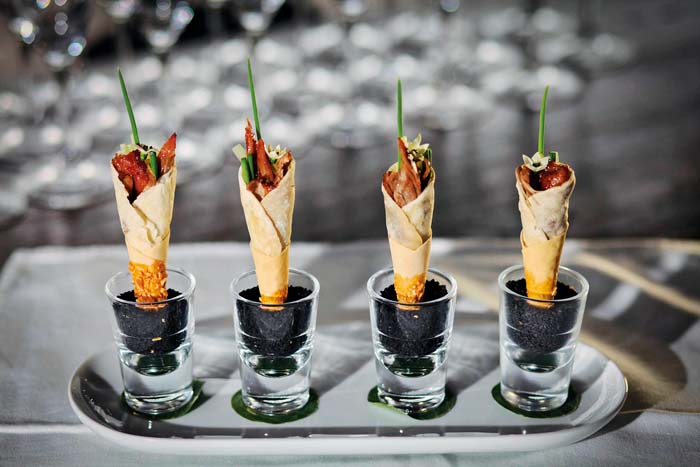 The Permata Ayung (literally "Ayung Diamond") is the jewel in the crown of homes created by Dutch businessman Henk de Vries and his wife Willie.
Henk had searched for many years to provide a private getaway for his family and close relatives to enjoy. The result of his quest, "The Permata Ayung Private Estate" is discreetly settled on a five hectare, five tier site, in Ubud, on the banks of Bali's most sacred Ayung River.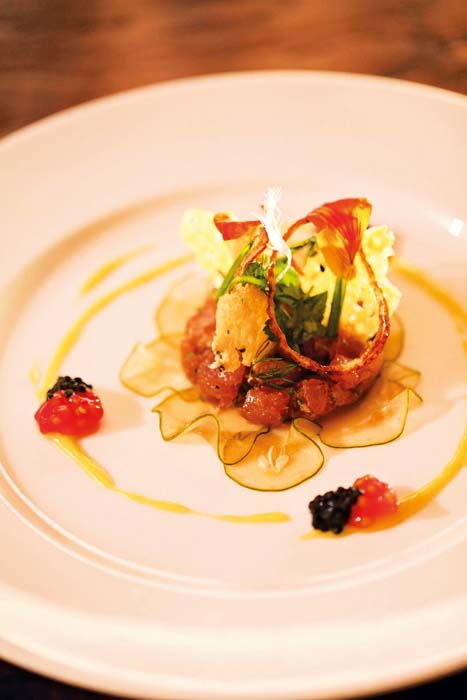 The private "invitation only" estate, which is not open to the public, is a unique stage for jaw dropping natural beauty and stunning traditional Balinese architectural design, antiques and Persian carpets greet visitors at every turn. Total privacy and absolute discretion make The Permata Ayung the most desirable hideaway in Bali. This truly was to be a very memorable venue in the Chaine Bali 2015 calendar of events.
30 excited and privileged Chaine members and their guests who were amongst the fortunate few to enjoy the seclusion and opulence of the resort, while being treated to a tantalising 9-course display of the culinary facets of the resident chef, Made Suryana, and his "diamond" team.
The evening began around 7pm with welcome flutes of perfectly chilled Billecart Salmon Brut Rose Champagne accompanying a selection of delicate canapés. This certainly set the scene for what was to be a most elegant and enjoyable evening, with the finest setting, fine food and fine selection of wines, brought to table with fine service.
Guests took their seats around 7.30 pm and, after an appropriately brief welcome from Chaine Baili de Bali South, Viceroy Ubud GM Anthony Syrowatka, Chef Made proudly introduced us to the evening's menu.
Our second course was a delicately presented Tuna Tartar, served with Caviar, with a perfect wine pairing of Pierro light and delicate and pleasantly perfumed "Willyabrup" 2012 Chardonnay from Western Australia's Margaret River region.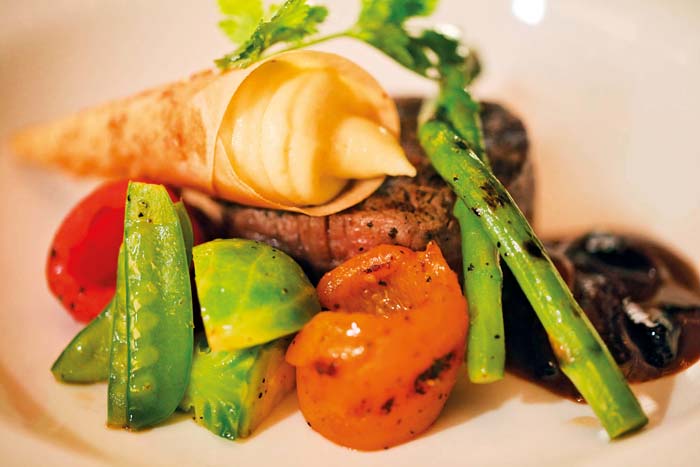 Continuing the sea theme and served with the same wine as our second course was a creamy and full flavoured Seafood Chowder.
The final element of the trio of seafood inspired courses then arrived – Sambal Balado Scallops served in a piquant curry sauce. This accompanied by a bright and crisp "Altenberg de Bergheim Grand Cru, Gustavelorentz Alsace Pinot Gris 2007".
Our 5th course of the evening shared the same wine.
A delicate Foie Gras Terrine, presented with a black cherry reduction, mushroom & polenta & apple jam, with baby greens and delicate edible flowers.
A sorbet of Kecicang and Turmeric provided a welcome interlude.
As our Riedel glasses were charged with a deliciously heavy 2006 Chilean Cabernet Sauvignon Donmelchor by Concha y Toro, (Riedel were the official glassware sponsor of the evening), the 6th course was brought to table by one of the brigade of waiting staff hailing from local villages.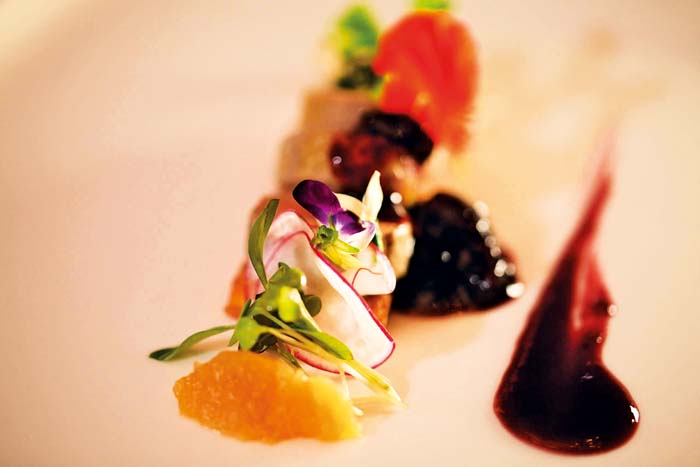 A perfectly cooked and beautifully presented Wagyu Tenderloin, served with mashed truffle potato and baby buttered brussel sprouts, roasted capsicum, asparagus and mushroom cream sauce.
Champagne flutes arrived yet again for a sparkling demi-sec Australian Shiraz from the Naked Range vineyard which paired with a tasty range of desserts.
Although a final course of tea and coffee was offered, most guests were anxious to spend the rest of the evening in "The Bulldog" – the Estate's own private bar and nightclub where a band was awaiting us.
As fine Cognac and liquors were being enjoyed, members and guests mingled, laughed, danced, smoked cigars and revelled well into the early hours.
This was truly a night to remember, perhaps equally for the unique ambiance, setting and sense of privilege as much as the palpable camaraderie and friendship which really was the hallmark of this Chaine Bali 2015 end of year event.
A big Thank You to Pak Henk for inviting us into his private estate, to Pak Lucas (Permata Ayung's GM), Chef Made Suryana and his team and everyone involved in giving us such a sparkling and very special evening at The Permata Ayung "Diamond" Private Estate.