For it's fifth consecutive year, NOW! Bali will be launching its annual Bali's Best Restaurant Bar and Café Awards (BRBCA) starting this June 2018, together with American Express the official card of the BRBCA. This competition was founded to create an open and unbiased awards campaign for Bali's ever-growing food and beverage industry; entry into the competition is not hand-picked by NOW! Bali, but allows for any legitimate restaurants to register into one of eighteen categories best suited to them. Then, on a live voting platform, restaurant fans and NOW! Bali readers are invited to vote for their favourite restaurants in each category, the results are therefore driven by public opinion. Winners and runners up are announced at a big Gala Ceremony at the end of the voting period.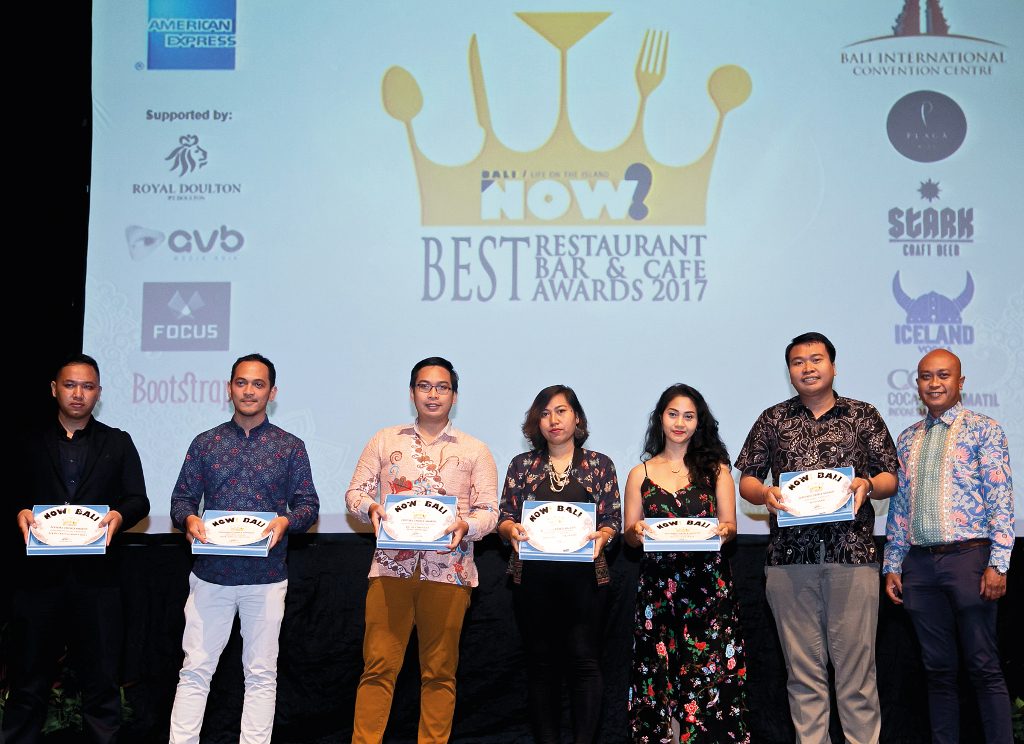 For voters, prizes are given to incentivise registering online and voting for their favourite venues on the island. Most importantly however, it is these real consumer opinions that give the competition its credibility and helps to grow this improving industry on the island.
Bars, cafés and restaurants in Bali can now register their establishments online and join the race to find the best places to wine and dine on the island of the gods. Voters can pre-register on the website too and will be the first to be informed when voting goes live (July 2018).
Register now at : best.nowbali.co.id