As travellers, we are always looking for a holiday that provides something more. More fun, more activity more entertainment, more food and more than one destination to explore! Bali is without a doubt one island that offers "more", so much so that not only does it offer experiences on the island, it also does off the island! That's right, you can enjoy the open seas around Bali and its surrounding islands by hopping one one of these Bali cruises.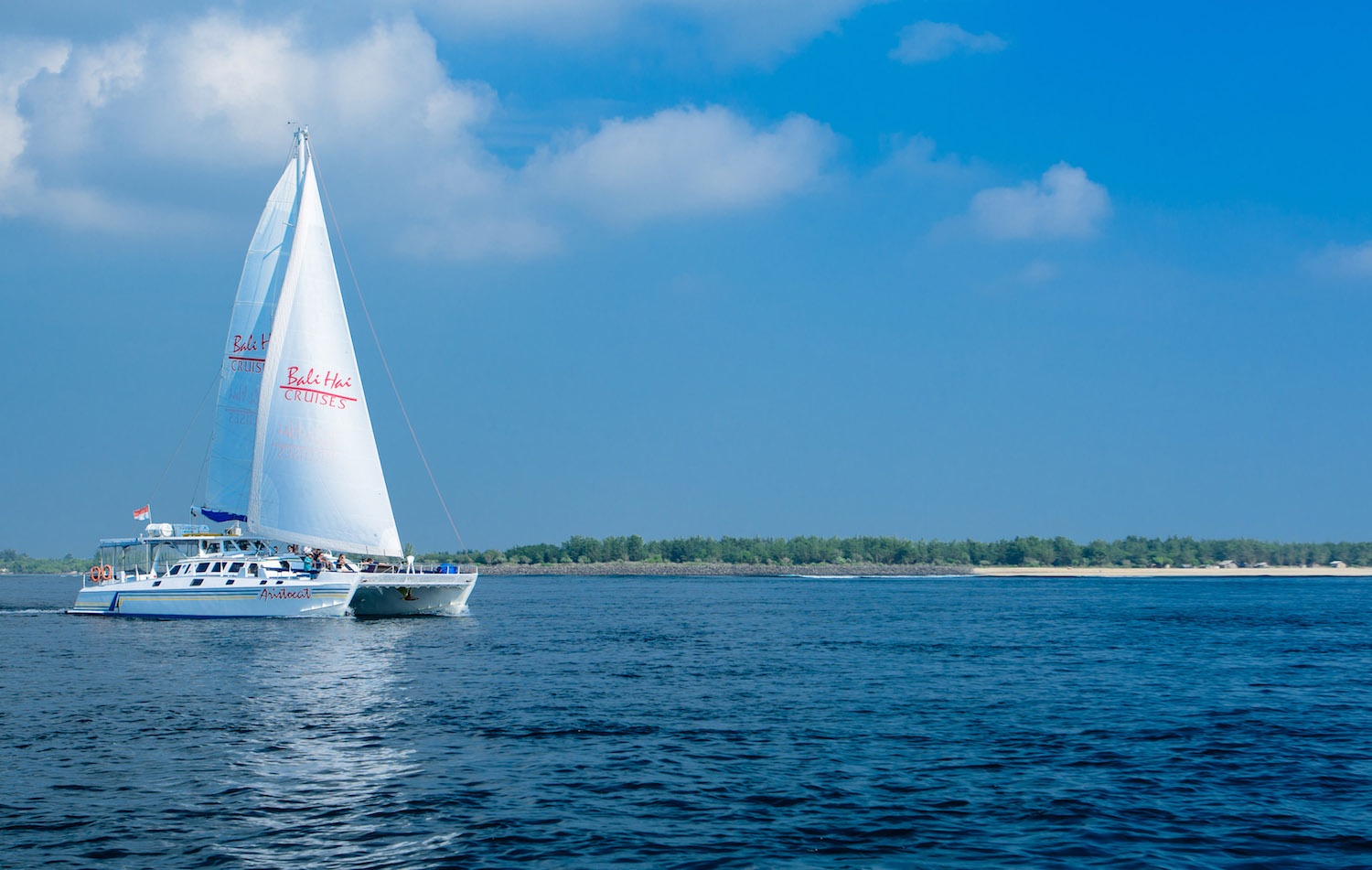 There's something magical about being out on the open sea. Picture yourself having a beer or cocktail in hand while looking out over the jade-coloured ocean and breathing in the rejuvenating air when you discover the blissful white sands of the remote and private islands from the deck of one of the Bali cruises. Whether you are on a large or small ocean vessel, a sailing yacht or tall ship, each day charter offers new surprises and a treasure chest (excuse the pun!) of experiences.
If you are the type of person who prefers to relax on your own private paradise island, you can join Bali Hai Cruises' Castaway Escape cruise to Crystal Bay in Nusa Penida. Start your day by sailing onboard a 64-foot luxury sailing catamaran with a wide deck that offers plenty of opportunities to lounge around and enjoy the fantastic views of the coastlines. Take advantage of the fine, tropical weather and enjoy the complimentary soft drinks and light snacks on board.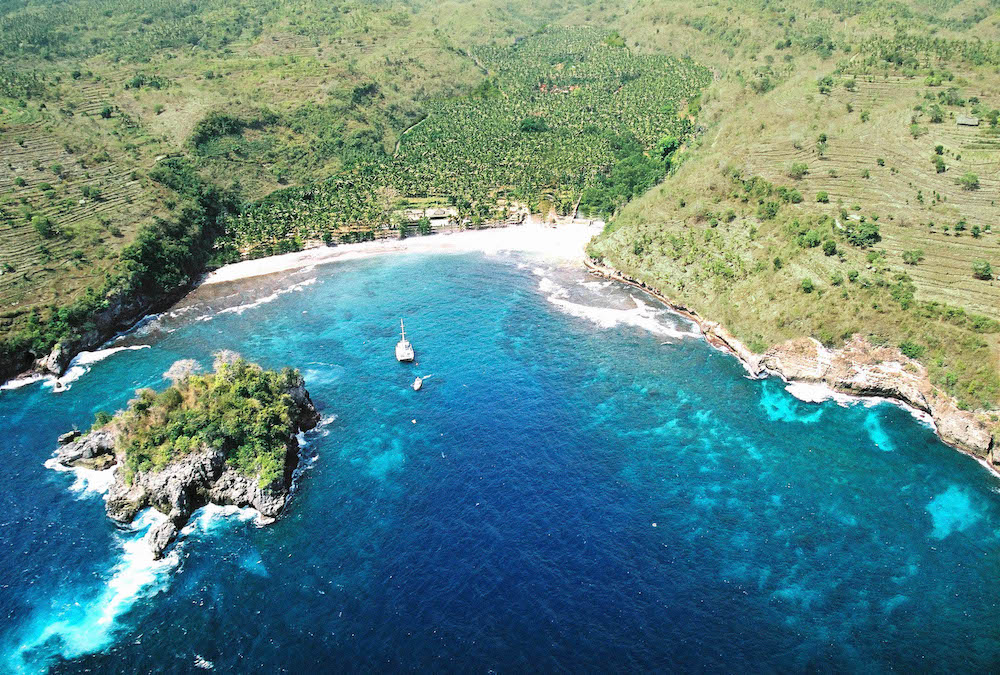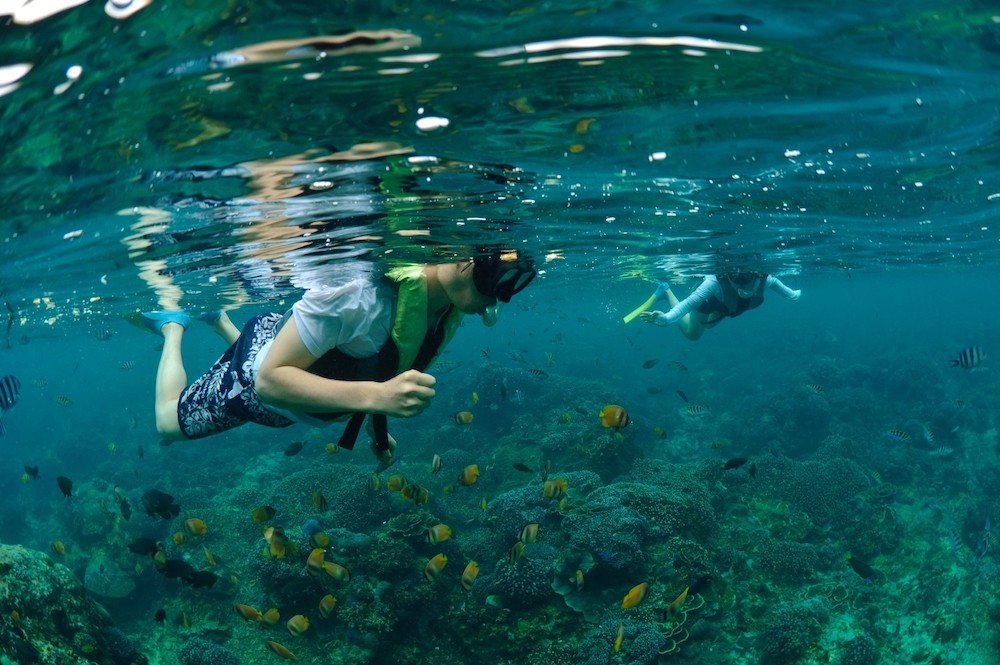 You will be transferred to the remote, tropical island of Crystal Bay, exclusive only to Bali Hai's guests. With an unforgettable sight of crystal clear water, you can grab the opportunity to snorkel at some of Indonesia's best coral reefs, teeming with tropical marine life. Get lost and go beyond to find amazing sites of natural beauty, coral life, atolls and virtually uninhabited islands that are a far cry from the stress and bustle of modern life. For those who want to travel further afield to experience life beneath the waves, there will be an in-house dive team available at your request. 
A tropical BBQ lunch will be served under the palms at a beachfront restaurant 'Hai Ri'Zen' in Mushroom Bay, Nusa Lembongan, highlighting fresh salads, steaks and fresh fish, mixing with vegetables, fresh cut fruits, various sweet pastries and Balinese cakes. If you are keen on a real Balinese experience, go around to visit a rustic village. Here, you can find traditional Balinese woodcarvers or sarong weavers at work, while also getting the chance to meet the islanders as they make flower offerings for their temple. 
If you prefer to laze around and do nothing, find a perfect spot where you can relax on a hammock overlooking the bay's tranquil, tropical water. Whether you want adventure or relaxation, Bali Hai's Castaway Escape Cruise is a perfect day out with friends or family. Please be advised that this cruise is only available every Tuesday, Thursday, Saturday and Sunday between 1st April – 31st October. For safety reason, they don't recommend children under 8 to go on this cruise.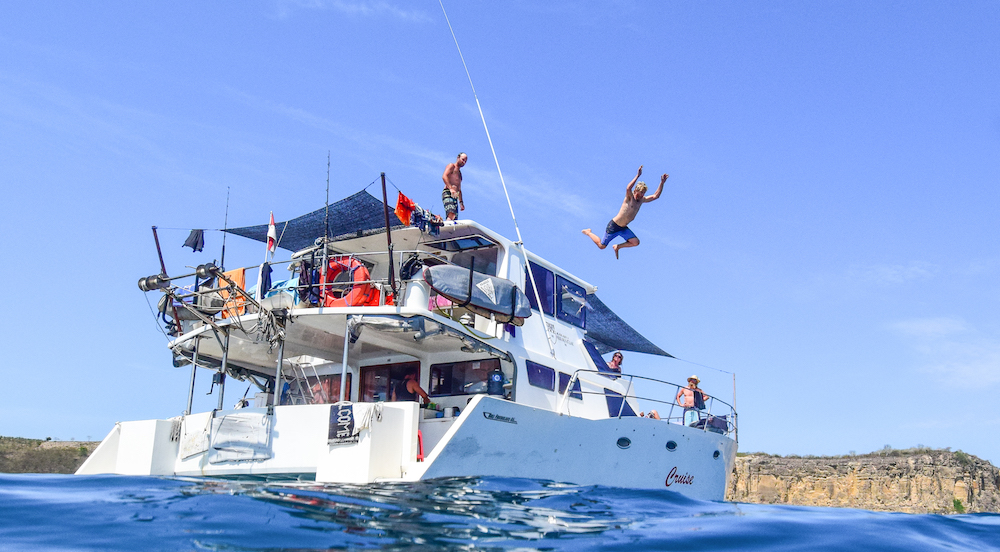 Going to different and a further route, Cruise Catline will take you to the Gili Islands, the Lombok coastline, Sumba and Sumbawa. These islands offer an incredible mixture of experiences, covering mangrove swamps, rugged cliffs and beautiful beaches. The yacht's wide deck is a perfect spot to capture some unforgettable sights, while below the deck provides a communal living room with four bedrooms for eight to ten people during live-aboard trips. 
The yacht's wide-ranging route and the suite of facilities make it ideal for all manners of retreats, excursions and holidays. Those who are looking for a romantic moment, the vessel can be hired for a romantic sunset dinner free of disturbances, with only the lapping of the waves for company. For surf junkies, the complement of surfboards are available to let you get to grips with the waves – what can beat surfing with Bali cruises ? Their crew have a complete knowledge of all conditions, tides, swells and winds, making sure you will be travelling through a real surfers paradise. Fishing gear is also provided for those urning to cast a line out.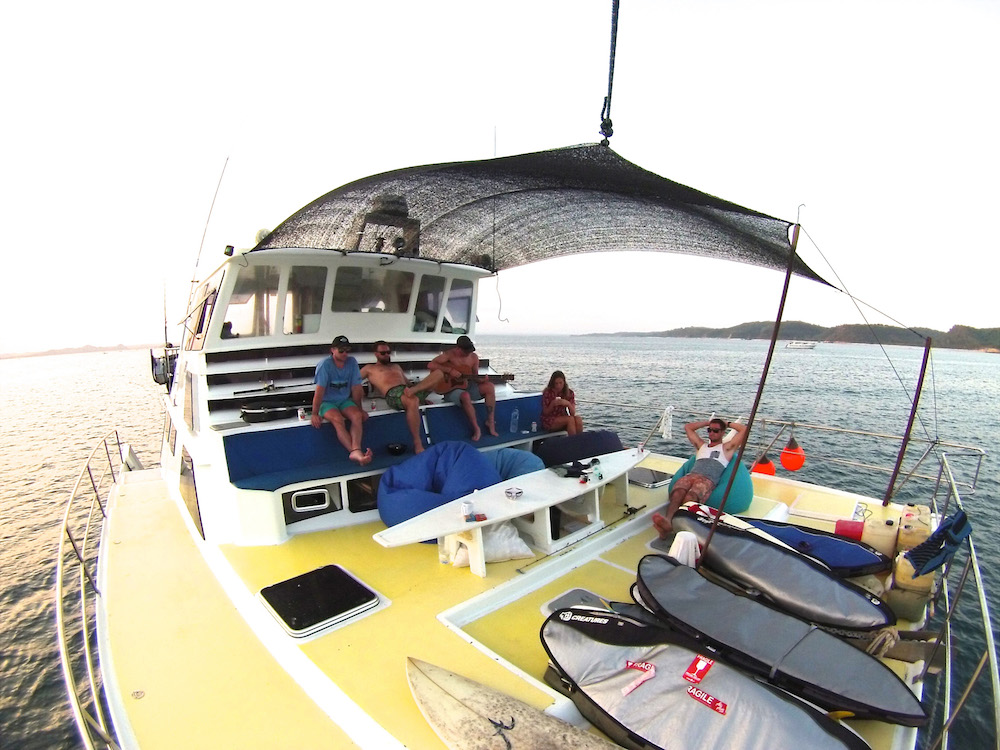 For corporate excursions, outings and team-building exercises, this yacht provides a wonderful setting that will really help those taking part to shed the stresses and anxieties of office life and to enjoy a day that's utterly different to the daily grind. Rather than a stuffy conference centre, get your colleagues together for an idyllic trip cruising the Indonesian waters and enjoying the tropical sun. For creative brainstorming, company executive meetings or giving executives a chance to unwind a little, Cruise Catline can be a brilliant choice for a memorable journey that will make a lasting mark on participants.
Bali cruises have everything you could want for a holiday in one convenient package. No matter how many times you set sail, you will never have the same experience. Even if you have just visited these neighbouring islands recently, they always offer something new every time you come for another visit. For once in your life, leave the noise and stress of the world behind you. Get onboard and experience the freedom of solitude.
Bali Hai Cruises
Jalan Wahana Tirta #1, Benoa Harbour
+62 361 720331
www.balihaicruises.com
Cruise Catline
www.cruisecatline.com