This street-style magnet has built a fierce social presence on the island among local and international followers. With 13 stores spanning across Bali, Bamboo Blonde has been redefining the 'island babe' look in line with contemporary fashion since 2007.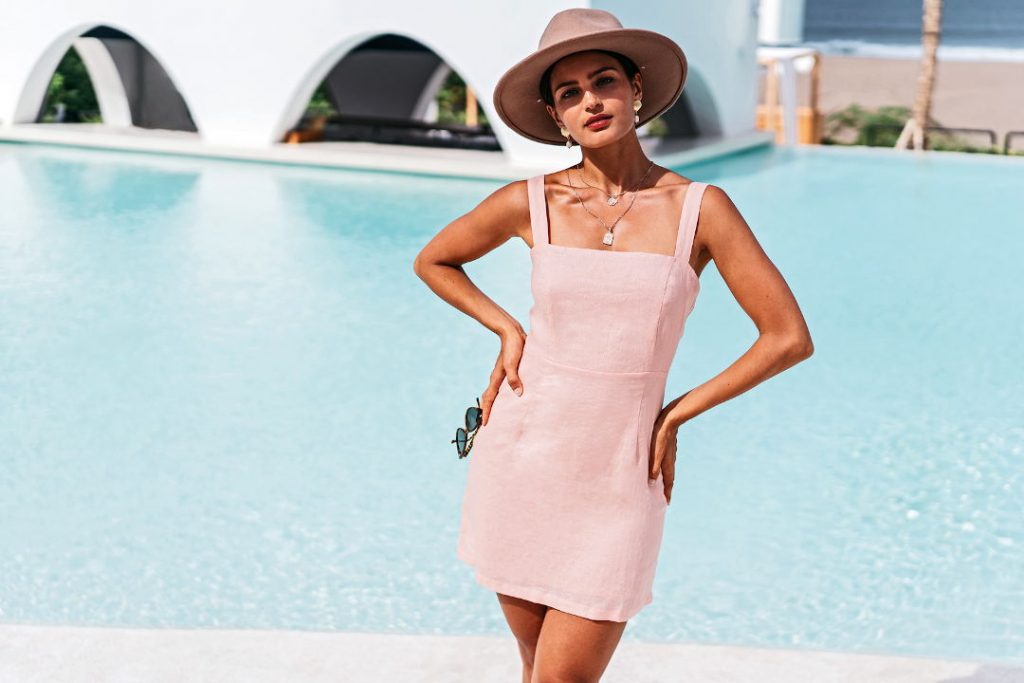 Found on the island's most popular corners, Bamboo Blonde is hard to miss, whether it's standing graciously on the high street or donned by fashion forward ladies. Founded and produced in Bali, Bamboo Blonde sits among the island's top retail destinations for trend-conscious shoppers.
The clothes are breezy and colourful, whilst presenting a bold and playful take on 'resort chic'. Flowing outerwear and dress shirts to wear over your bikini; sultry playsuits and two-piece sets for a sunny stroll through Seminyak; and for the sophisticated sundown soirees, the maxi dresses and jumpsuits are elegant head-turners.
The seasons are fleeting at Bamboo Blonde. The new arrivals quickly turn into best sellers, making demands of re-stocking par for the course at this Bali boutique, shown by their designated 'Back in Stock' section on their website. Rarely do women want to wear what they've seen other women wearing — but that simply isn't the case with this brand.
This Festive season, don't miss out on Bamboo Blonde's latest campaign, exuding European chic aesthetics with their signature tropical touch that give it that very Bali edge. Perfect for the island's resort and beach club lifestyle. The latest season features ruffle skirts, puff sleeves, pastel silhouettes, paisley and floral patterns and more.
Bamboo Blonde also stocks an eclectic array of up-to-date accessories and knickknacks from sling bags, earrings, sunnies, belts, to wooden wine glasses! Find Bamboo Blonde all-over the island, or even shop online straight from their website.
Bamboo Blonde
Jalan Kayu Ayu, Seminyak
+62 361 731864
www.bambooblonde.com