Something smells good along the Pandawa beachfront, an area frequented by those in search of  stunning Instagram spots, palm-lined shores and all-round fun under the sun.  Roosterfish Beach Club presents not only a sunny spot to enjoy, but excellent food to match!
Pandawa Beach is found in the Bukit area, gaining popularity due to its dramatic rock-cut cliffs and clear waters. Swimming and sunbathing along this long coastline have long been the main attraction here, yet the area lacked a destination for beach-goers to hone in on. Now, one leisure venue offers delicious food, oversized drinks, and a place to really sink into and spend the whole day by the beach.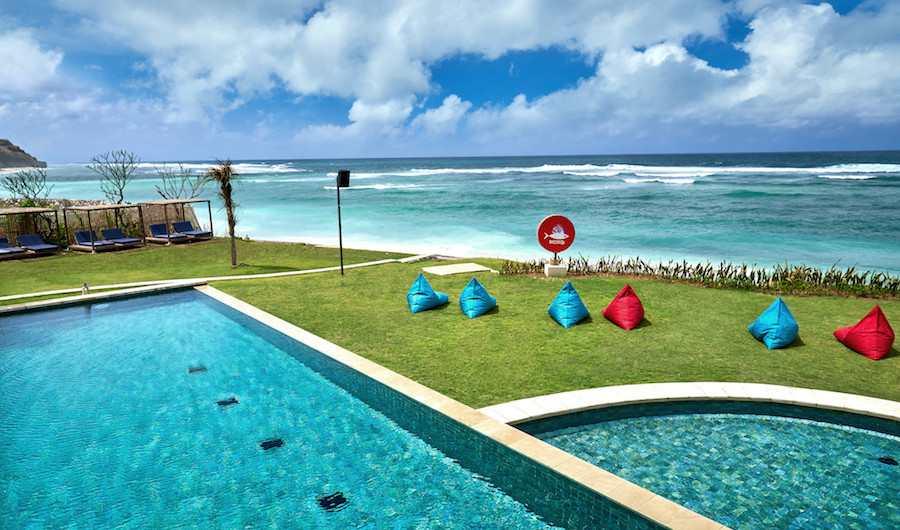 Roosterfish Beach Club sits directly behind the white sands of Pandawa beach, brought to the area by the Renaissance Bali Uluwatu Resort & Spa. Featuring a swimming pool bar and restaurant, the beach club's open-plan design offers indoor and outdoor dining with incredible ocean views, comfy beanbags surrounding its pool, and a lawn that provides enough room to mingle and play. It features an open kitchen, allowing you to sneak a peek into the 'culinary show' at Roosterfish Beach Club , whose menu is deserving of far more attention!
First of all, the smell of wood-fired pizzas and grilled, fresh local seafood is hard to ignore. The luscious scents waft through the beach club, and even out to the beach where passersby are lured inside. Yes, the offerings at Roosterfish finally bring a level of cuisine previously missing along Pandawa, attracting those looking to escape the busier beachfronts of Kuta and Seminyak whilst still being able to enjoy a modern and well-prepared food menu.
Whilst the kitchen's creations definitely boast culinary finesse, the goal is still to create a dishes that are easy and casual to enjoy, to match the beach club's laid back and relaxed atmosphere. Their simple one-page menu shortlists heart items perfect for a day by the beach. Their offerings include: "Chilled", "The Cheviche", "Crafted Crisp Salads", Fried & Put in a Bucket", "10 Pizzas", "The Roosterfish Platter for Two", "On, In & Between Bread", "From the Wok", and "The Sweeter Side" for desserts.
Last month we had the pleasure of indulging in a beachfront lunch at Roosterfish Beachclub, to taste their menu for ourselves.
Arriving on Pandawa Beach immediately strikes a sense of excitement, as the towering cliffs left and right open up to the palm-lined bay, with the idyllic white sand and blue waters. The beach club's bamboo building is immediately noticeable, it's thatched roofing catching your eye.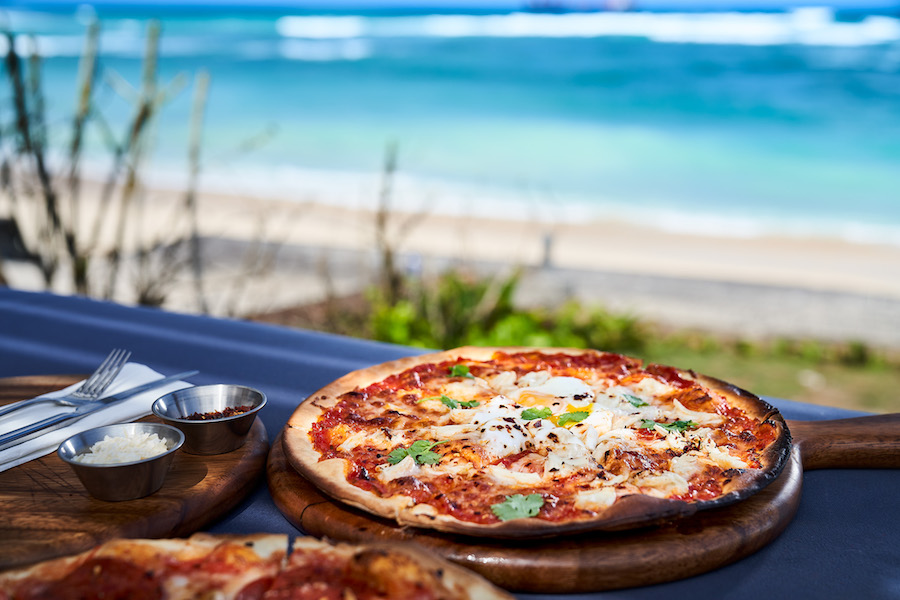 We sat down, browsed over the menu before our friendly server rushed to the kitchen having taken our orders. The refreshing sea breeze was sweeping in and chill music played on the background, until suddenly, "ding!", a bell rings from the kitchen – the feast was on its way!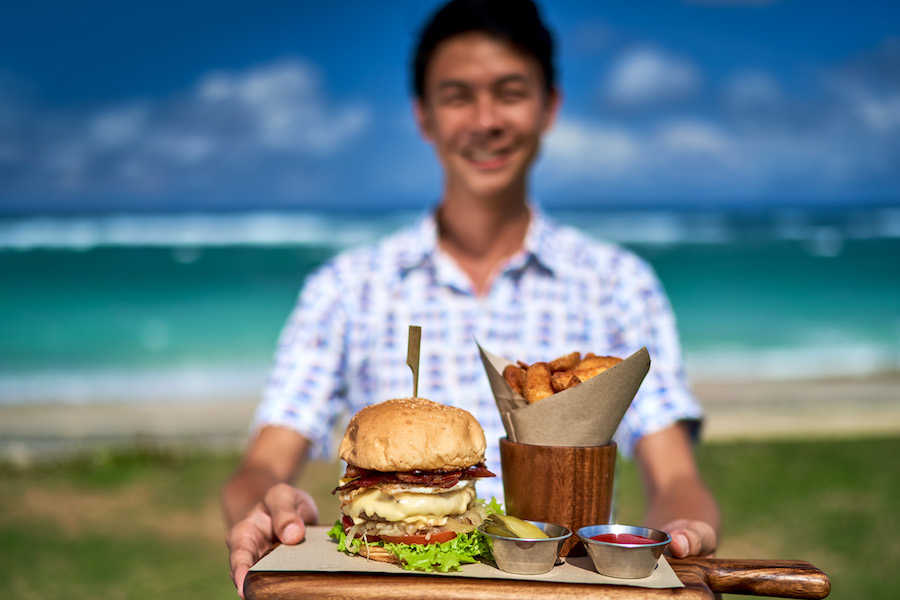 We really recommend what we had that day; the flavours were bold and portions generous. The Bucket of Icy Chilled King Prawns (with cocktail sauce, tabasco, and lemon wedges/IDR 240K), Caesar Salad (with soft-boiled eggs, anchovies, parmesan, and bacon bits/IDR 100K), Ayam Pelalah Tacos (with chilli lime shredded chicken/IDR 100K), The Rooster Fish Burger (beef patty, glazed onions, fried egg, grilled bacon, mustard aioli, tomato and lettuce/IDR 150K), and Roosterfish Nasi Goreng (salted fish fried rice, chicken satays, fried egg, pickles and peanut sauce/IDR 130,000) really satisfied our cravings for a great beachfront feast.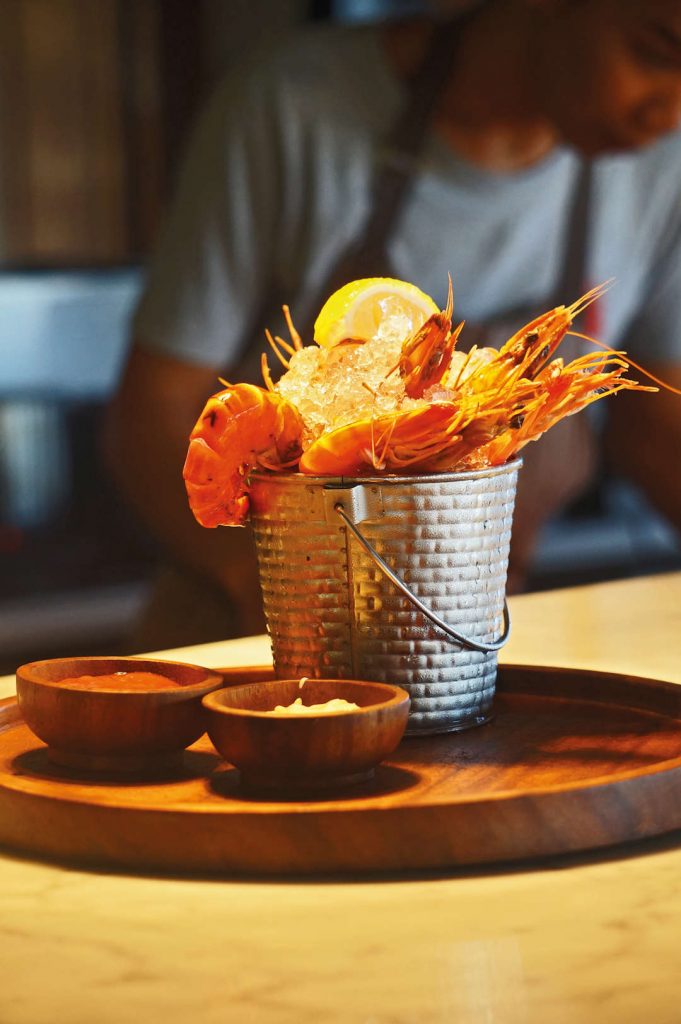 Indeed, we still had room for dessert, and the four of us each had Pisang Aroma (fried banana spring roll, ginger crumbs, and "kacang ijo" ice cream/IDR 70K). It was a great, sweet finale to our Roosterfish affair.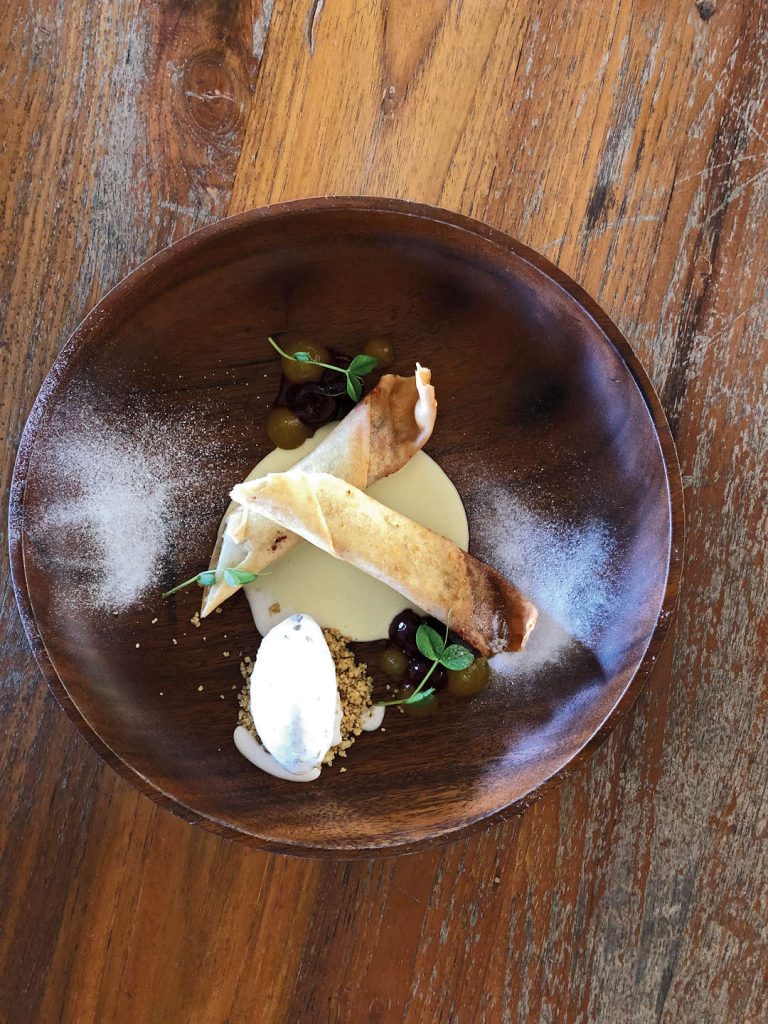 We had more drinks after the meal, easing up by the poolside while enjoying the fun, relaxing atmosphere the beach club has to offer. The other patrons seemed to be enjoying themselves, too, dipping in the pool with a cold drink in hand, walking to beach, or simply lazing around on the beanbag and playing with their phones. We would recommend that you also take your time here. The friendly staff are always on standby. After all, Roosterfish belongs to Renaissance, which is part of the world's biggest hospitality group, Marriott. So you know you're in good hands!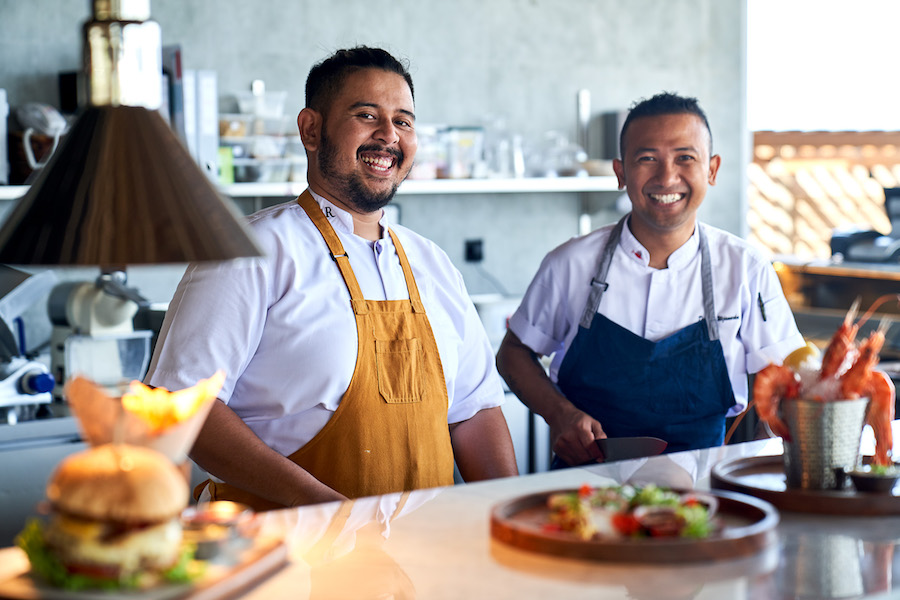 ---
Roosterfish Beach Club
JaIan Pantai Pandawa, Kutuh, Ungasan
+62 361 200 3588
www.roosterfishbeachclub.com
---