Tucked within The Trans Resort Bali, the property's signature dining venue, 'The Restaurant', is the resort's signature dining destination which is home to traditional delights and serves up an eclectic selection of Pan-Asian favourites that sure enough will ignite your senses. The dining venue invites guests to savour an Indonesian delicacy that is regarded as one of the country's beloved comfort food: Sop Buntut.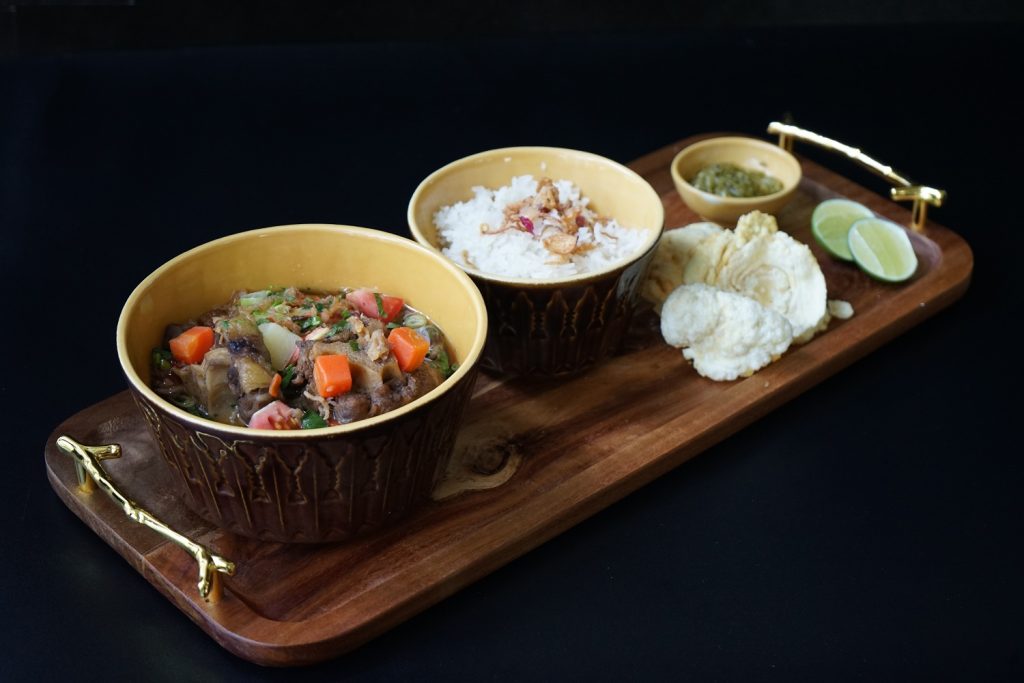 With the occasional rainy days and heavy downpours that Bali has been experiencing lately, there's nothing more comforting than a bowl of hot soup to keep you warm. If you're looking for a place to enjoy five-star quality dining with home-cooked comfort, make your way to The Restaurant at The Trans Resort Bali, where their crowd-pleasing Sop Buntut, a rich and flavourful Indonesian oxtail soup, will surely hit the spot.
What's so special about their Sop Buntut? Well, the resort's talented Executive Chef, Ketut Satu, has managed to refine this local delicacy, resulting in a mouth-watering and comforting delight. Chef Satu stews the oxtail soup for about 4 hours, making the meat extremely tender where it slides off the bones, in aromatic Indonesian spices including nutmeg, cloves, black pepper and ginger. This hearty bowl is served alongside chunky vegetables, and slices of fresh scallions, and topped with fried shallots. A traditional Indonesian Sop Buntut wouldn't be complete without melinjo crackers, jasmine rice and sambal ijo served on the side to complement the full experience.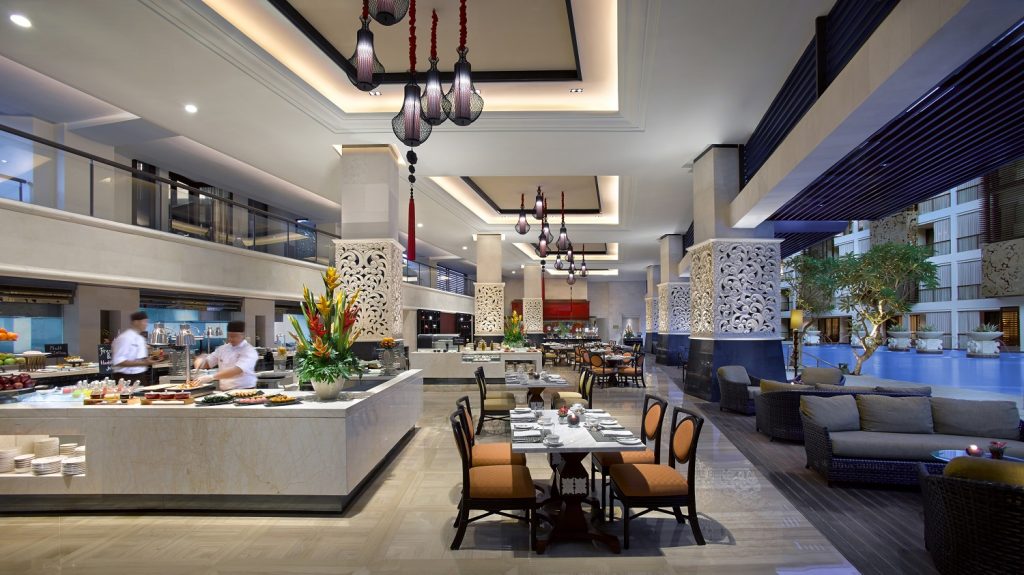 Indulge in this hearty meal at The Restaurant located on the ground floor of the resort with views overlooking the resort's white sandy beach swimming pool that spans 80 metres long. Nestled in the bustling Seminyak, the resort boasts an upscale experience amidst a tranquil setting featuring 200 guest rooms and villas, lush tropical gardens, and opulent 5-star facilities. Simply put, The Trans Resort Bali never ceases to spoil guests with an exceptional stay experience and fantastic culinary delights.
The Restaurant is open daily for breakfast (6:30 AM – 10:30 AM), lunch and dinner (12 PM – 11 PM).
The Restaurant
at The Trans Resort Bali
Sunset Road, Seminyak-Kerobokan
+62 361 989 1234 | +62 811 3800 8889
reservation.bali@thetranshotel.com
transresortbali.com