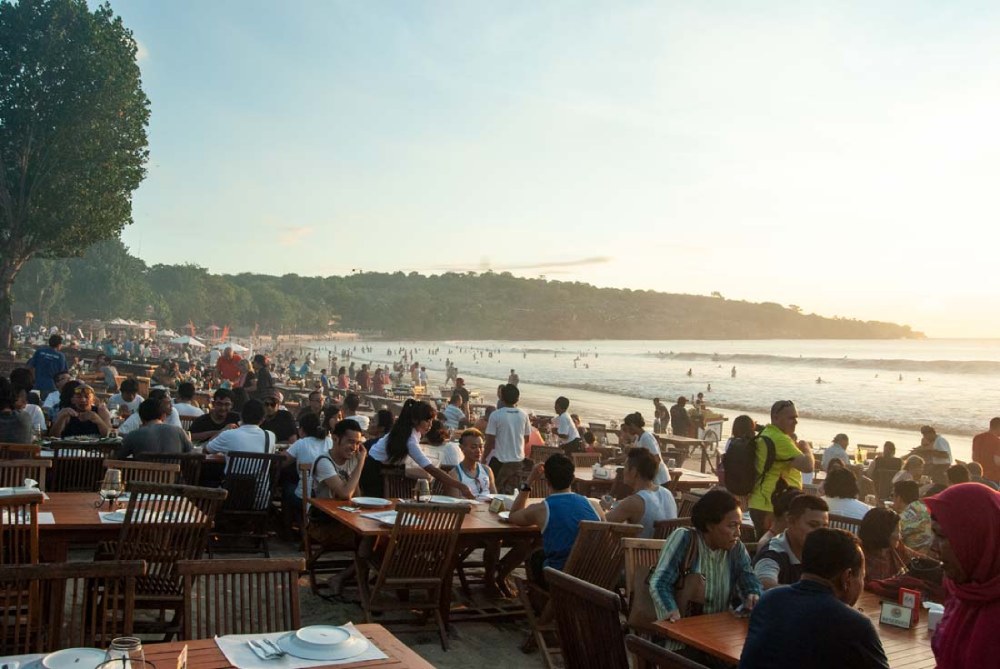 If you're looking for where to eat seafood in Bali we have to mention the iconic seafood in Jimbaran experience. The row of more than 30 beachfront restaurants offer up a legendary style of seafood barbecue now referred to as Jimbaran-style!
Laidback and casual, with tables strewn out across the beach, heading down to this stunning bay to enjoy seafood in Jimbaran is a must when in Bali. This is a classic, and rustic, dining experience where diners can stick their toes in the sand surrounding by the smokey atmosphere of 30 simultaneous barbecues cooking around them.
What started off this now iconic dining experience? Well, on the next bay over you'll find Kedonganan Beach, home to the famous seafood market in Bali, where fishermen arrive with their daily catch. Naturally, people wanted to have this fresh catch cooked up straight away and straight at source, resulting in the beachfront barbecues we see today!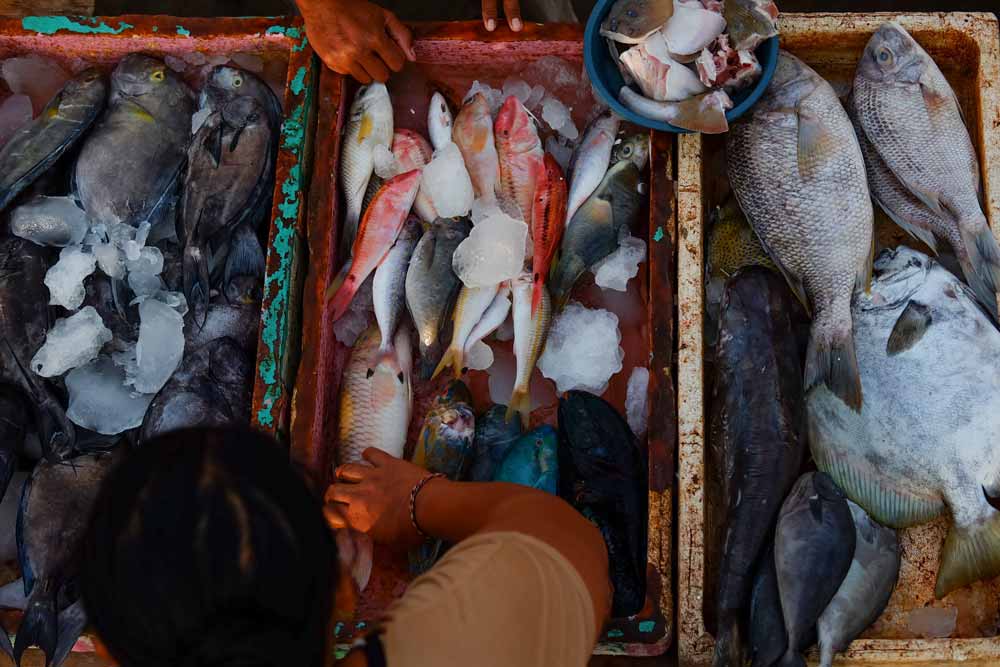 What's the Best Seafood Restaurant in Jimbaran?
This is a tough one! The restaurants mostly have the same Jimbaran-style seafood offerings: seafood varieties can be chosen from the live displays at the entrance of each restaurant. You'll find a variety of fish such as red snapper, grouper, white snapper, kingfish, and barramundi to lobster, prawn, squid, crab, clam, and more. We suggest choosing the 'Packages' if you are with a group, which gives you a wide selection of seafood as well as steamed rice, sautéed vegetables and fruit to finish.
As most of the restaurants present nearly identical dishes, it's hard to say which is the best seafood restaurant in Jimbaran Bali. Which restaurant you pick is purely based on preference or the best 'deal'. For residents and regular visitors will likely have their go-to, so if you're a first-timer, it's best to ask someone you know or a local which restaurant you should go for. Based on personal experience, NOW! Bali has had good experiences at the following: 'Bawang Merah', 'HATIKU Jimbaran', 'TEBA' and over on the Kedonganan side is 'Jimbaran Beach Café'.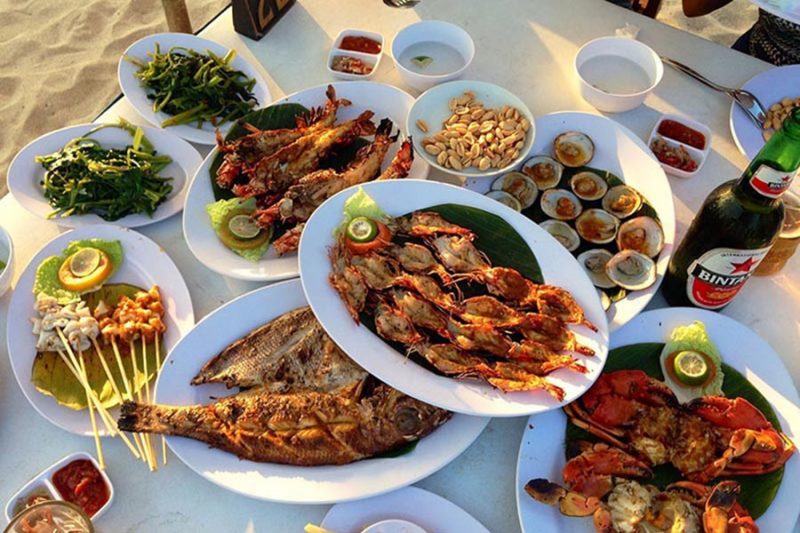 Sunset is the most popular time so be prepared for huge crowds sitting along rows and rows of tables spread across the restaurants, hoping to catch an early dinner as the golden sun sets on the horizon. You'll also find street vendors along the beach selling grilled corn, steamed peanuts, toys and more, as well as entertainment from a live quartet band (Mariachi style!) who will sing along and perform from table to table during the evenings.