While night clubs are a great refuge for us to party the night away and let our hair down on the dance floor, there are times when all we need is just a nightcap in a place where we can comfortably sit and have an undisturbed conversation with friends or colleagues, and call it a day.
But before we go and tell you about our favourite nightcaps and where we usually have them, we need to encourage you to be strong and make sure that it's a one-off, not "one more" of whatever you're drinking – otherwise it's going to be a party. So pick something special, something to sip slowly, a well-deserved drink that caps off the working day or a long day exploring the island.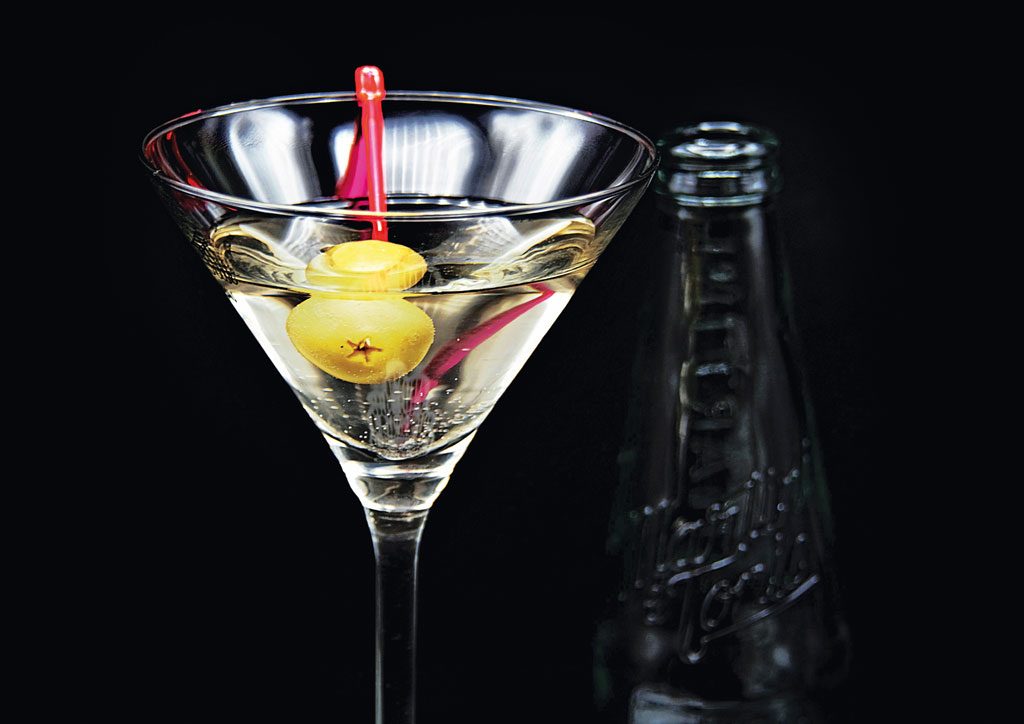 WHAT
Martini
WHERE
Naughty Nuri's Seminyak
AMBIANCE
This restaurant has a fun, lively ambiance. Decorating the patio area of the restaurant are pink piglet figurines, but if you're there then have a look at the restaurant's wall and you'll notice names of the restaurant's patrons. But who are these people? Well, the Naughty Nuri's martini, called the Twisted Martini, is so strong that if you can down three of them you have your own name immortalised on their wall. But remember, if you're here only for a nightcap then this challenge is not for you.
Naughty Nuri's Seminyak
Jalan Mertanadi No.62, Kerobokan, Seminyak
+62 361 847 6783
www.naughtynurisseminyak.com
WHAT
Negroni
WHERE
Apéritif Bar
AMBIANCE
Apéritif Bar is part of Apéritif, the latest addition to Ubud's fine dining scene. The bar is a spot that evokes a Roaring Twenties atmosphere. This is a great place where you'll want to have a negroni as nightcap, or something else from the top-shelf selection of whiskies, cognacs and cocktails; or out on the bar balcony for a scotch and cigar. Their signature TamarilloNegroni is a tasty twist on the classic recipe.
Apéritif
Jalan Lanyahan, Banjar Nagi, Ubud
+62 361 9082 777
www.aperitif.com
WHAT
Old Fashioned
WHERE
40 Thieves and Attika
WHERE
One of the 'it' watering holes in Bali, 40 Thieves boasts exposed concrete walls and a sturdy bar, portraying a 'New York speakeasy' feel. The Old Fashioned is our absolute favourite here, but the bar also serves an extensive menu of other drinks, specialising in craft cocktails and high-end spirits. Their newly renovated space will be open starting mid-June.
Attika, located on the third floor of La Favela, allows you to indulge and have that delicious nightcap within a setting that oozes a Great Gatsby atmosphere. The drink list is very focused, with highlights on classic cocktails. The cigar menu does the trick to complement every sip of your favourite classic cocktail here.
40 Thieves
Jalan Petitenget No. 7, Seminyak
+62 878 6226 7657
Attika
Jalan Oberoi 177X, Seminyak
+62 812 4612 0010
www.lafavelabali.com
WHAT
Espresso Martini
WHERE
The Bistrot
AMBIANCE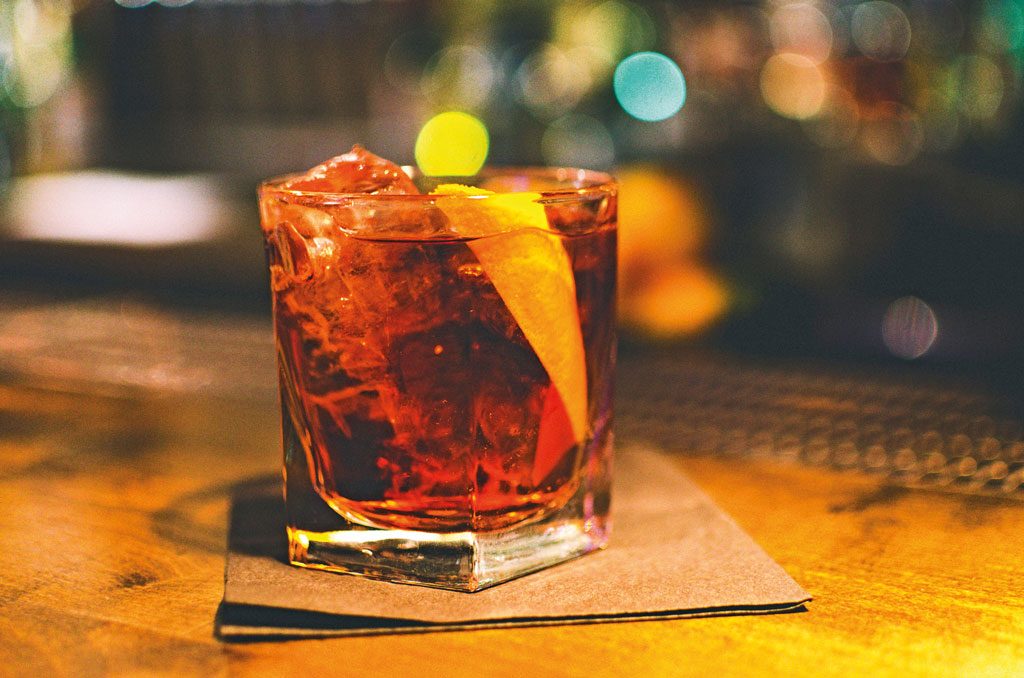 Rustic yet elegant, The Bistrot is lit by a multitude of lamps by interior designers and owners Zohra and Blaise's trademark style of lanterns, both opulent and dazzling. The loft style atmosphere is artistic yet welcoming, framed by Blaise's travel collection of impressive photography, which as an exhibition changes from time to time. From the cooling natural stone floor andscattered with rugs underfoot, up to the beautiful skeleton of the metal rafters, the philosophy of this chic venue is traditional, uncomplicated and hospitable but distinct and creative.
The Bistrot
Jalan Kayu Aya 117, Seminyak
+62 361 738 308
www.bistrot-bali.com
WHAT
Pina Colada
WHERE
Poppies Restaurant
AMBIANCE
We get that the Pina Colada may not sound like a nightcap at all, but we just can't help loving the atmosphere of Poppies Restaurant that preserves the old Bali charm with romantic garden and ponds. And the restaurant's Pina Colada stands out for the way it's served: inside a hand-carved, fully-decorated Barong Coconut.
Poppies Restaurant
Poppies Lane 1, Kuta
+62 361 751 059
www.poppiesbali.com