Travelling, even for the purpose of tourism, is by no means a relaxing journey. That is what I discovered to my dismay after I spent a long weekend in the rural areas of Bali. Those places rarely fall into the itineraries of tourists to Bali, but they are beautiful nonetheless. In spite of their beauty, I was quite exhausted and in need of a long rest after my trip. My fellow travellers recommended me to visit some spas around Seminyak in order to restore my lost energy levels.
AWAY Spa
One of the first things I came to know after checking into AWAY Spa was that it's open 24 hours a day. I decided to file this bit of information away as I often end up working long hours. Next time, I could head over to the spa directly no matter how late I worked.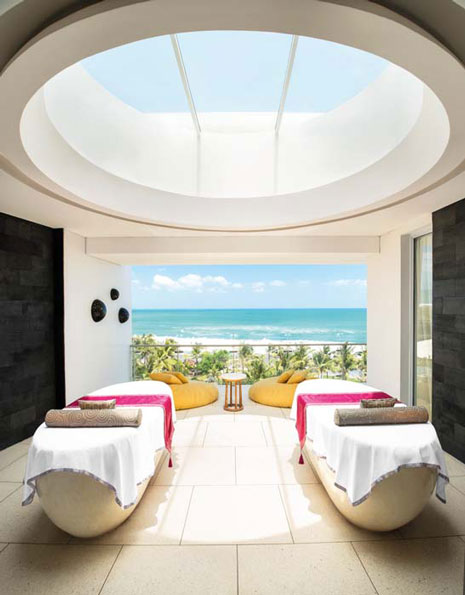 The high level of privacy offered by the spa before, during and after the treatment made me feel more relaxed. It was altogether a memorable experience. There was a distinct sense of playfulness at work here with the vivid colours and the lovely scents.
I suspect this was intentional as these sensory delights made me feel a lot less stressed. I was ushered into a private treatment room where I got the full course I had signed up for.
There was a meditation platform inside the treatment room. I was informed by the attendants that there were separate rooms for each customer and double treatment rooms for couples. I appreciated the pains taken by the spa to ensure privacy.
After the treatment, I enjoyed my privacy by having a nice bath and a dip in a pool. The hot stone bath was intense. I could feel each of my muscles melting in pure ecstasy. I followed it up by immersing myself in the cold waters of the vitality pool. A wave of blissfulness washed over me. As I walked out of the spa, I felt more than just rejuvenated. I was positively looking forward to a long day of work.
AWAY Spa at W Retreat & Spa Bali – Seminyak
Jalan Petitenget, Sminyak
Phone: 0361 3000 106
Acqua Perla
This spa offers an extensive range of treatments, all of which seemed equally interesting to me. As I prepared for the treatment, the attendant informed me that the course would be divided into two sessions.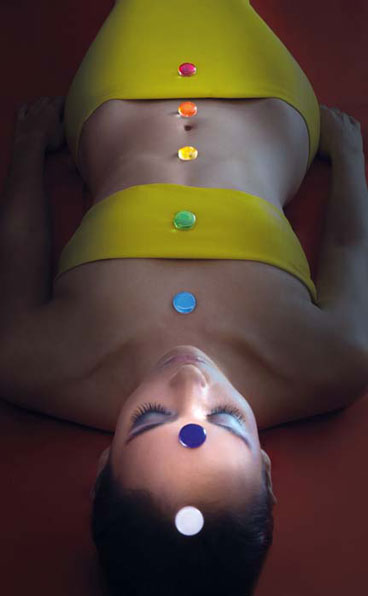 The first session involved the Journey Sensorial Hydrotrail Detox Therapy. The procedure did sound rather enchanting and romantic, hightening my expectations. This was followed by a Balinese Microcosm Massage which helped me relax. I realised how true the saying was: 'Life is so much easier when you relax'.
This concluded the first session of the treatment. The second part started with a foot ritual. The ritual eased the tension in my feet which felt much happier. It was followed by a Balinese massage with scented herbs.
The last part of the session was another intriguingly named Seven Chakra Discs. The entire session helped clear up my body and spirit. I knew I was tired before I had entered the spa but this treatment showed how much tension had crept into my body. During the treatment, I was provided with Chi water.
After treatment, I decided to check out other facilities they have. Wrapped in a comfortable kimono, I entered the library type lounge called the Resonance Chambers.
The music was soothing and I was served refreshments in no time. These chambers are meant to refresh the body at a molecular level with lighting sequences. My body felt like melted butter as I slid down on a cushion, closed my eyes and let the music wash over me. I recalled a Chinese proverb which I understood now: 'Tension is who you think you should be. Relaxation is who you are.'
Acqua Perla at Double-Six Luxury Hotel
Double Six Beach No.66, Seminyak
Phone: 0361 730 466
The Spa at The Breezes Bali Resort & Spa
The very sight of the spa inspired a sense of tranquillity and relaxation with its peaceful lily ponds and the charming streams. The treatments were Balinese in their origins and used creams and scrubs all made by hand. The clam that surrounded each activity in the spa told me one thing: I am at the right place.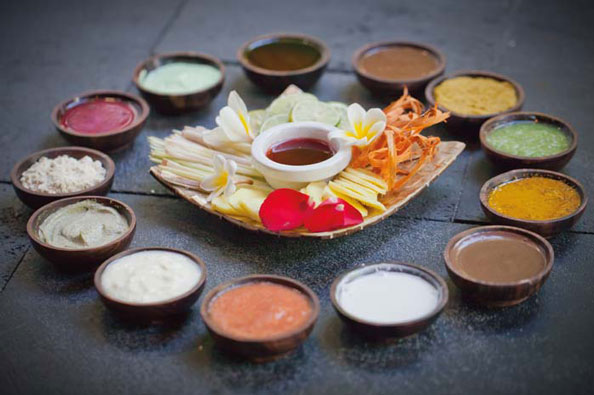 The spa is famous for its Ultimate Chocolate and Almond Body Treatment. It was the love of sweet chocolate that made me choose this particular treatment even though I knew I wouldn't be consuming any of the sweet dessert. Well, as the saying goes, 'Chocolate is the health food for the soul'.
The treatment started off with a foot bath. After the strain on my feet began to wear off, the next part was involving the mouth-watering smell of cocoa butter; time for the body massage. As the cocoa butter was gently massaged into my skin, I allowed my thoughts to wander. My body began to feel much better and more relaxed than it had been for the last few days.
The body massage was followed by body scrub and the body mask. Chocolate was used for these treatments. I was almost te mpted to taste the chocolate. The feeling of being wrapped in glorious chocolate was almost too sinful. The last part of the treatment was something that I really looked forward; chocolate bath. I dipped myself in the chocolaty bath and, I felt completely relaxed. My entire body felt lighter as if a great burden had been lifted. It was a thoroughly enjoyable affair. So I said to myself, it's okay to indulge yourself once in a while.
The Spa at The Breezes Bali Resort & Spa
Jalan Camplung Tanduk No.66, Seminyak
Phone: 0361 730 573
Prana Spa
Walking into Prana Spa was an escape into a Moroccan fantasy of palatial proportions. Prana Spa, which is part of The Villas in Seminyak, is one of the largest Day Spas in Asia offering 25 treatment rooms with the capacity to work on group bookings. I have always loved Prana and I'm not alone; it's a popular destination as many revel in the truly unforgettable experiences within the blend of Indian and Middle Eastern decorations.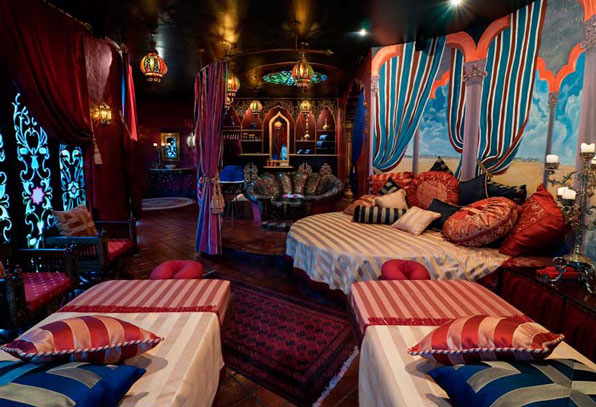 From traditional Ayurvedic treatments and rebalancing massages to an extensive facial menu, the treatments use the finest aromatic scrubs and scented oils along with award winning skin care products such as Pevonia Botanica and Elemis. Every treatment is designed to rebalance and refocus, to relax and renew, and that is precisely what my treatment did for me.
Prana Spa
Jalan Kunti No.118x, Seminyak
Phone: 0361 730 840