Sports is one of those things that we are always encouraged to do. However, many of us are often not sure of which sports activities to participate in, or which are the most appropriate for our lifestyles.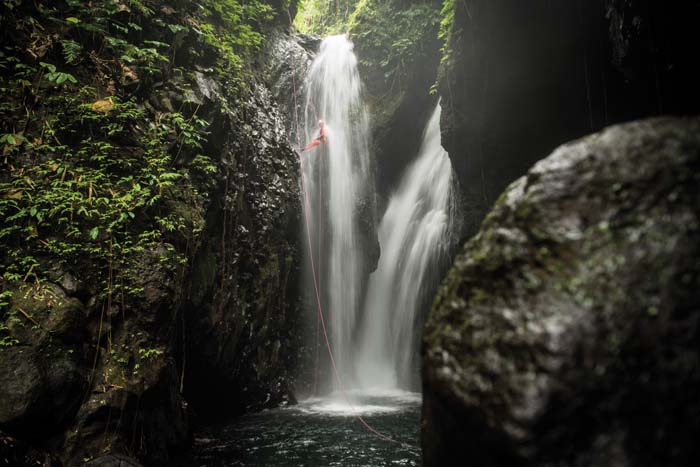 I remember a time when I used to say I was too busy for any sport, because I had to work all day and I had a family to take care of. To be honest, the only times I would participate in any sports activity was when they were organized at work for competition purposes.
I think all that confusion was brought about because of the fact that I wasn't sure as to which sport I enjoyed. All this has changed since I discovered canyoning, thanks to Adventure & Spirit. I don't know if you have ever heard of canyoning as an extreme water sport, but if you haven't, now is your chance to hear about something amazing and exciting.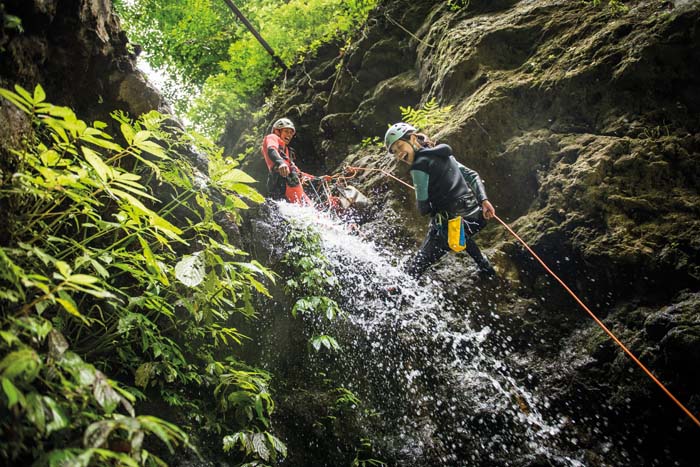 The first time I heard of this sport was when I was planning a trip with my colleagues at work and I wanted to do something different. I'm the kind of person who wants to set myself apart from all the rest, which is why I wanted something exciting and original. I started researching water sports and it was at that point that I got to learn about Adventure and Spirit. The name alone contained the two things I wanted in the trip, which is why I thought this would be the best deal.
There were so many activities on their website, but what caught my eye was canyoning. I managed to convince my colleagues and though most of us did not know what the activity entailed, we were ready to experience some adventure and escape our busy lives, so we set off for Bali.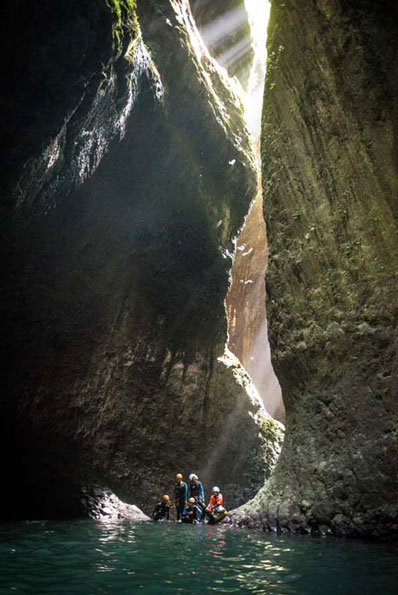 I finally discovered that canyoning is actually simply travelling in canyons. It is the mode of travelling that is fun and adventurous. All the canyons that we were taken to were different from each other and we were told that they took thousands of years to become what they are now, which in my opinion is what makes them so beautiful. It was no surprise that something amazing takes years to form.
The journey down the canyons was unlike any other. What I found most exciting was the fact that we used various styles to walk down the various canyons that we went through. We walked, climbed, jumped and swum in a number of places. There were so many activities and my heart kept pounding the whole time. At every turn and with every activity, I couldn't wait to see what the canyon had to offer next. I could also see the excitement on the faces of our instructors.
I thought that since they do this on a daily basis, they would have gotten over the excitement a long time ago, but they informed us that they too get surprised every once in a while, especially given the fact that each canyon you go through has something different to offer. They also indicated that no two trips down the canyons were anything similar, which is why you could keep going back without getting bored.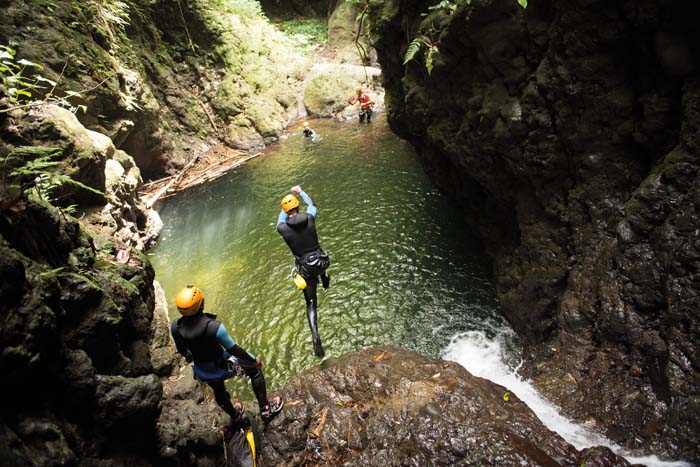 You never know what is going to happen tomorrow, which is the same thing with canyoning. What I discovered from this activity was that it was easy to get caught up and be drawn to the beauty of the canyons itself that you forget the ultimate goal, which is to go through them.
I was so drawn to the beautiful waterfalls and wanted to stop at every turn to take pictures. Good thing our instructors were there to remind us of the time and the fact that we still had a long way ahead of us. The beauty and freshness of the place really made us forget about how long we had been on our feet. When we were almost getting tired, we came by a place where we jumped into the water and did some light swimming.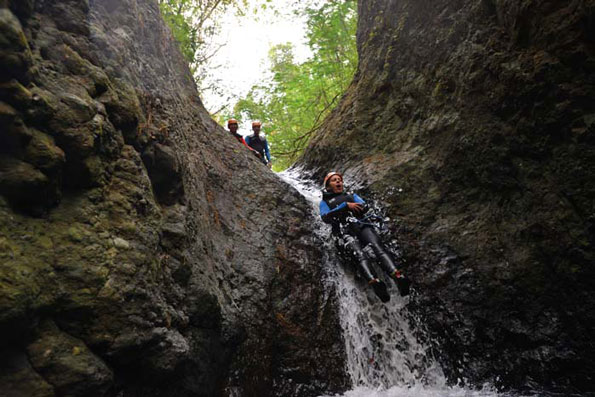 I must confess that not everything during the trip was rosy and easy (much like life). At one point we would be having fun and then the next we would go through something so challenging that would make you wish you could go back.
However, this was for a short time only, which proved to many of us on the trip that with resolve and determination, it was possible to go through almost anything. Our instructors were always there to lend a helping hand, but they always tried to let us experience the canyon for ourselves. Going inside a canyon is a real life adventure as you never know what will happen once you go in.
Adventure and Spirit
Jalan Raya Mas, Ubud
Phone: 0853 3388 5598