This is where I get to enjoy a night and even day out, in a venue that offers the best wines of all worlds and toothsome dishes within a stylish and relaxed setting. So whether I'm looking for a casual drink and shared plates al fresco on the patio lounge or an intimate gathering nestled up in the shades surrounded by wine bottles, VIN+ quickly pops up in my mind.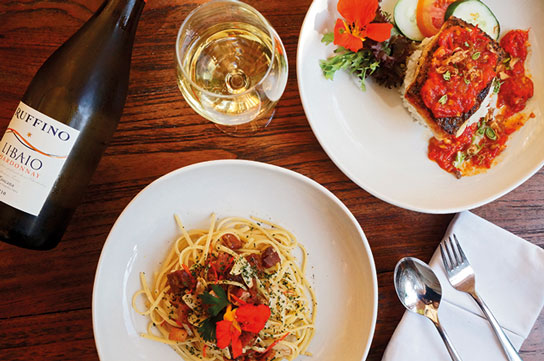 Bringing their iconic reputation as Jakarta's culinary and wine landmark, VIN+ Seminyak is a full sensory experience from their renowned wine shop (seriously good wine portfolio, along with a selection of Japanese sake) to the innovative cuisine balanced with the warmth of personal service. And though the dining establishment has been there for quite some time now, and has been satisfying even the most discerning palates with their food creations, VIN+ is now paying homage to Indonesia, adding authentic flavours of the archipelago as the highlights to its reinvented, inviting menu.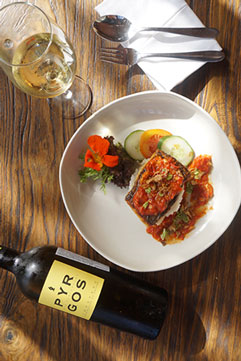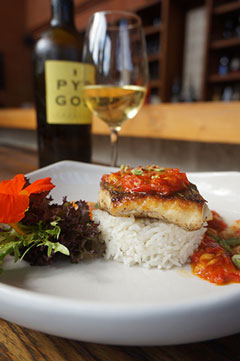 The new Indonesian fare that showcases exotic tastes includes oxtail Soup, Soto Ayam (clear chicken soup served with rice noodles, eggs, tomatoes, Melinjo crackers, sambal and rice), Baramundi Balado (140 gram Baramundi with a traditional mild Balado sauce and rice), Beef Shank Balado (traditional spicy Balado with beef shank, potatoes, carrots, tomatoes, Melinjo crackers and rice), and Pork Belly Nasi Goreng (fried rice with pork belly, Melinjo crackers, pickles and sambal).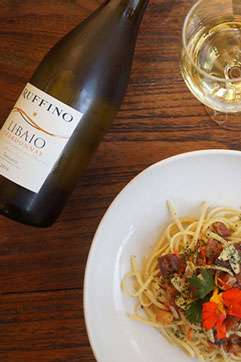 The kitchen team at VIN+ know just how to cook up a storm, and the new lady in charge, Pia Tandjung, really makes sure that they do. A graduate of the International College of Tourism and Hotel Management in Sydney, Pia had her first taste of the professional F&B scene in Australia before moving on to Las Vegas, where both fine foods and wines abound. And though she is not really a kitchen wizard, Pia knows her food and wine, and judging from the success of that last two Indonesian wine dinners at VIN+, she knows how to plan (and execute) scrumptious dining events.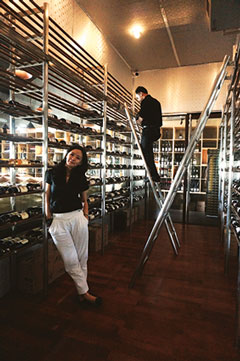 That's right, the lady has many tricks up her sleeves. From the "Archipelago Delight" to the "Exotic Wine Dinner with Chef Djoko Sarwono," to "Music & Wine Session" and even the Japanese "Sake Lust," Pia understands what it takes to keep VIN+ buzzing with excitement. Of course, the kitchen will remain busy, creating new exciting dishes such as Pasta Aglio Olio with Pork Belly that will be on the menu starting July!
The wine shop at VIN+ also offers delivery service. To learn more about wine promotions, or details about their events, contact VIN+ directly.
Jalan Kayu Jati No.1, Seminyak
Phone: 0361 473 2377 | www.vinplus.biz