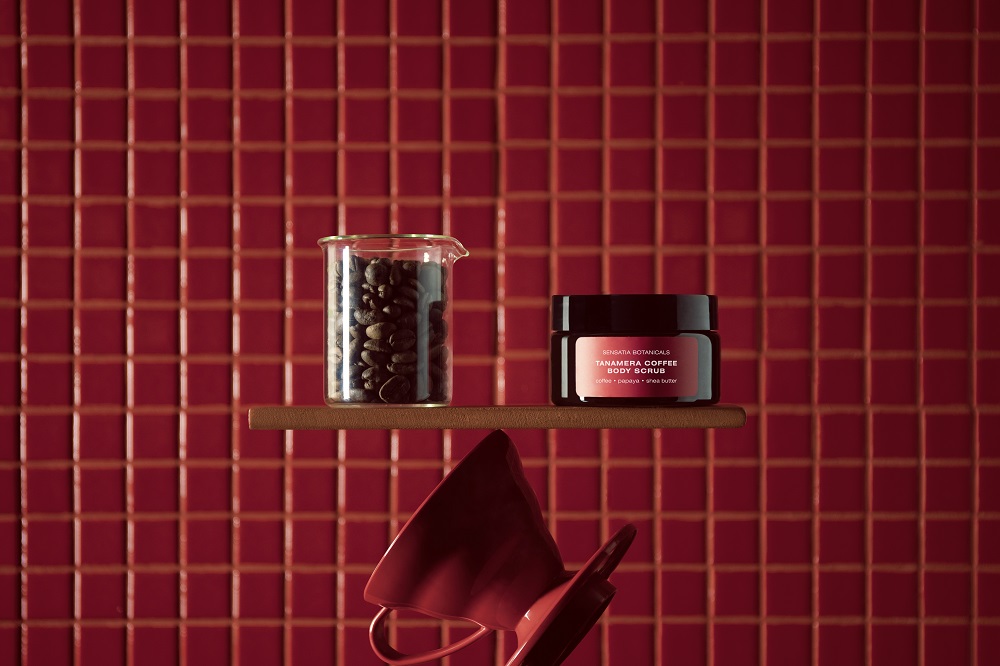 Two homegrown, Indonesian brands have come together to create an all-new product in the name of sustainability. Bali's own skincare brand, Sensatia Botanicals, has collaborated with specialty Indonesian coffee company, Tanamera Coffee, introducing a new body scrub made from upcycled ground coffee.
This exciting collaboration between Sensatia Botanicals and Tanamera Coffee is an effort to support ground coffee waste management, wherein waste coffee ground is the main component utilised to produce the Sensatia Botanicals Tanamera Coffee Body Scrub.
Indonesia is renowned as one of the biggest coffee producers in the world, producing up to 1.35 million 60kg bags of coffee in 2022 according to Statista. Whilst this certainly is great for Indonesia's coffee farmers, increased production certainly leads to an unavoidable increase in waste.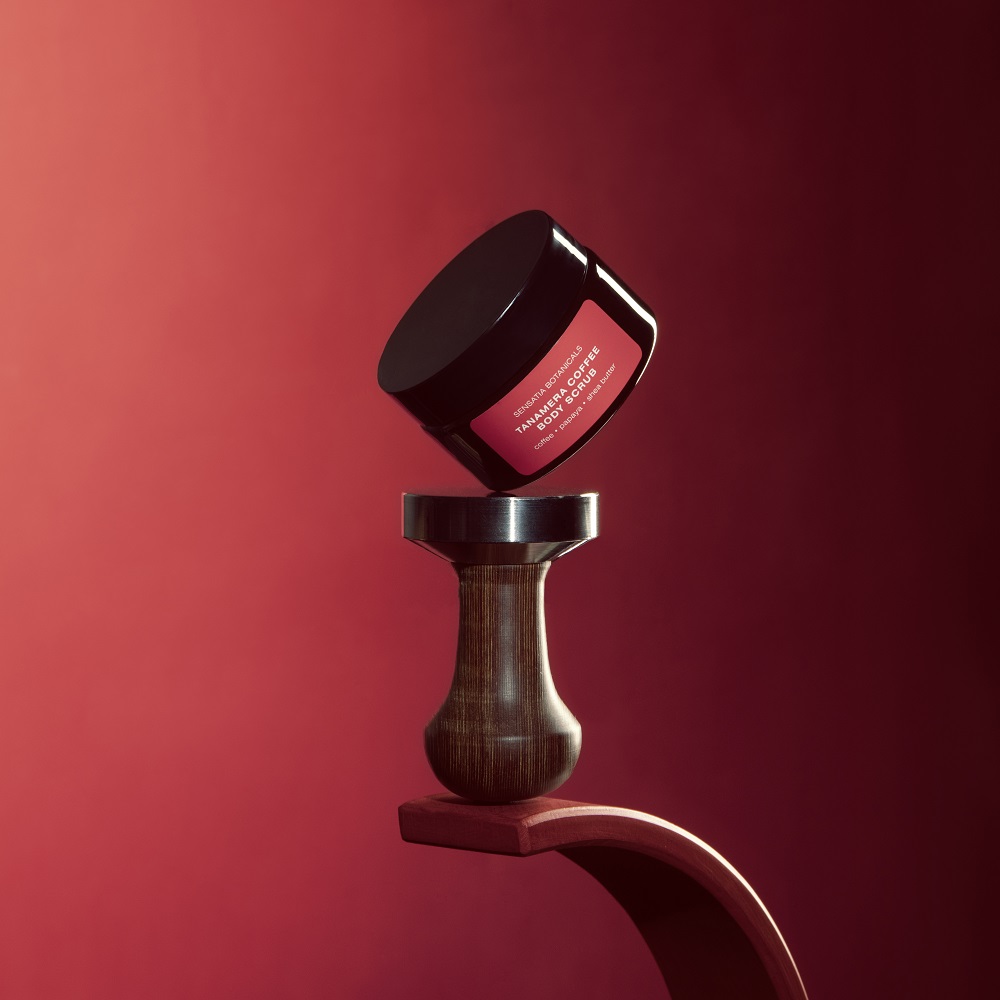 CEO and Founder of Sensatia Botanicals, Michael R. Lorenti Jr., says "Driven by the initiative to reduce waste, this collaboration has resulted in a high-quality skincare product. Not only rich in benefits for maintaining skin health, but this collaborative product is also environmentally friendly with the use of repurposed coffee grounds as natural ingredients in the scrub."
Crafted using carefully selected natural ingredients, Sensatia Botanicals Tanamera Coffee Body Scrub uses the likes of pure Arabica coffee grounds that have undergone recycling processes as well as comprehensive testing to guarantee the hygiene of the raw materials. Enhanced with rich papaya extract, jicama extract, and shea butter, these combined natural ingredients help exfoliate dead skin cells and provide essential nourishment to the skin. With its proper formulation, this product is a safe and effective body scrub that can benefit consumers.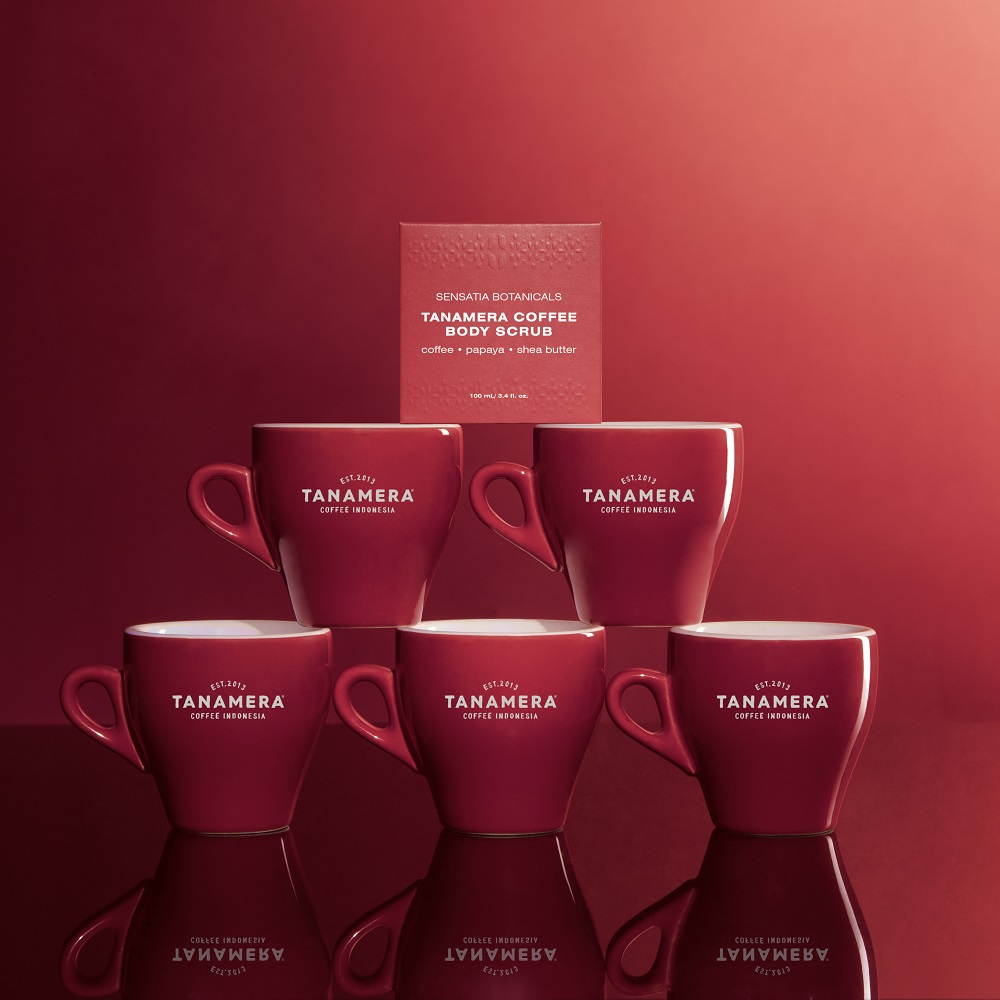 Being a company that produces and sources coffee beans from across the Indonesian archipelago, Tanamera Coffee Founder and CEO, Dini Aryani Criddle, highlights that the goal of this collaboration is to help lessen the impact of ground coffee waste on the environment.
"Collaborating with Sensatia Botanicals has brought forth an idea that combines the utilisation of waste coffee grounds as one of the main ingredients in creating the Coffee Body Scrub. By making use of the by-product from our coffee production process, this product represents an extraordinary sustainability project!" said Dini.
Sensatia Botanicals Tanamera Coffee Body Scrub is priced at IDR 130,000. Available now at all Sensatia Botanicals and Tanamera Coffee Stores, online at sensatia.com and tanameracoffee.com, and various online marketplaces.