Join Sheraton Bali Kuta Resort for their special Halloween Freeletics event at 6.00am on Saturday, 31st October 2015.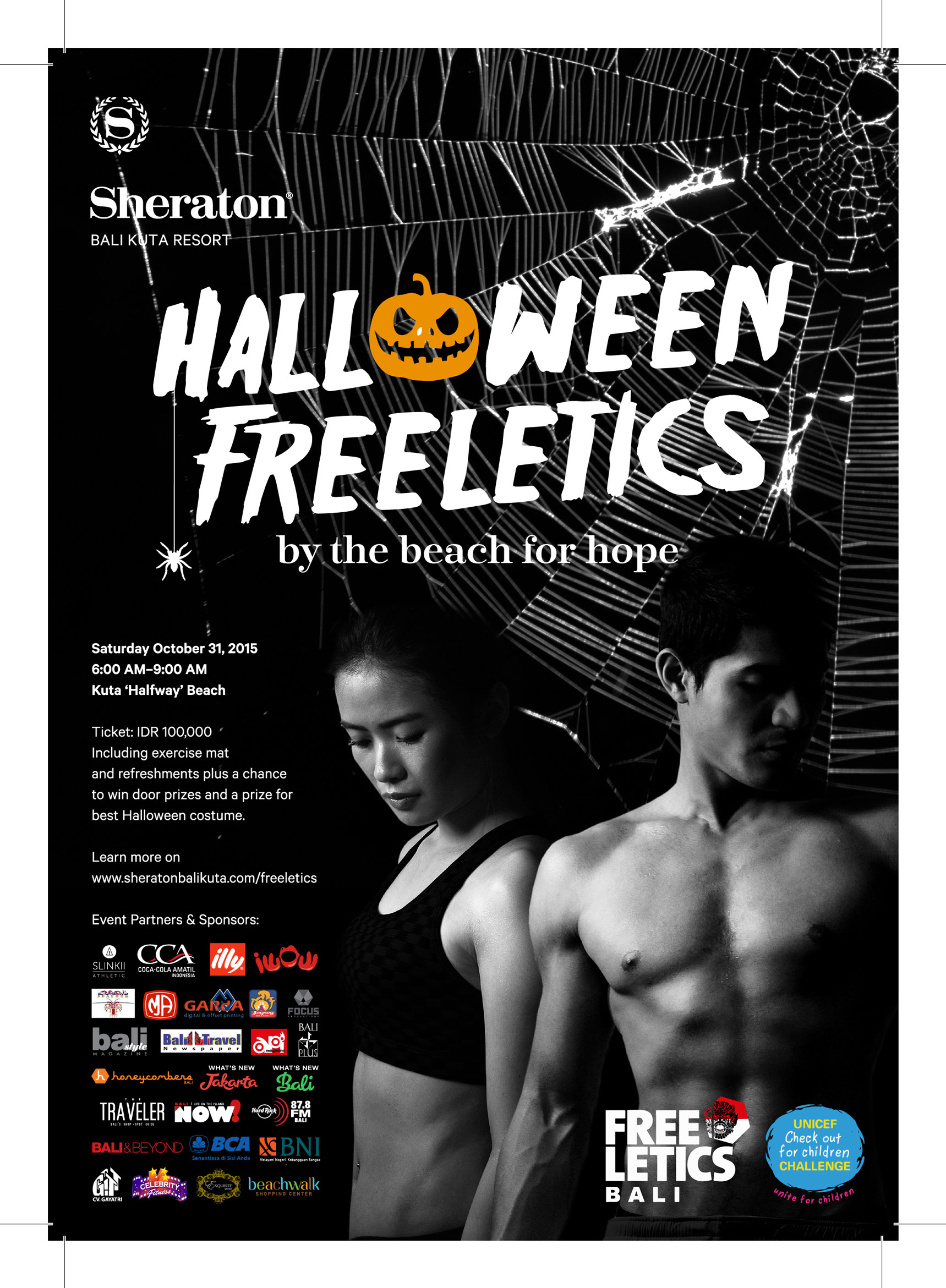 Freeletics is a unique and trending workout method that focuses wholly on high-intensity, bodyweight-based exercise, and you are invited to take part in a 60-minute Freelectics session on Halfway Beach (part of Kuta beach).
The event is part of the UNICEF 'Check Out for Children' campaign, it will raise funds for building and improving schools, training teachers, supplying school equipment and campaigning to ensure children stay in school. So take part and get fit for charity.
Participation fee: IDR 100,000.
Sheraton's Halloween Freeletics
Phone: 846 5555