The monsoon is here. Whilst it's not always sunshine and rainbows even on paradise islands like Bali, don't let the wet weather rain on your parade. To embrace Bali and all its rainy glory, we have listed a few items for you to stay dry and warm.
Waterproof Camera
Bad weather shouldn't ruin a picture perfect moment. In fact, a little inclement weather could spark an inspiration for photographers, perhaps to make the scene especially enchanting. However, you will need to protect your gear or your excellent rainy day photo could come with a weighty repair bill. There are two ways to make this magic happen.
Experimenting with a waterproof camera is a skill you can bring to the table on land and underwater. Whether you're lazing around or dry land or have aquatic plans lined up, digital waterproof cameras can be a grand investment. Try Fujifilm FinePix XP130 Waterproof Digital Camera to start off. It has been dubbed to be the perfect companion for your active lifestyle and tough enough to shoot in all situations.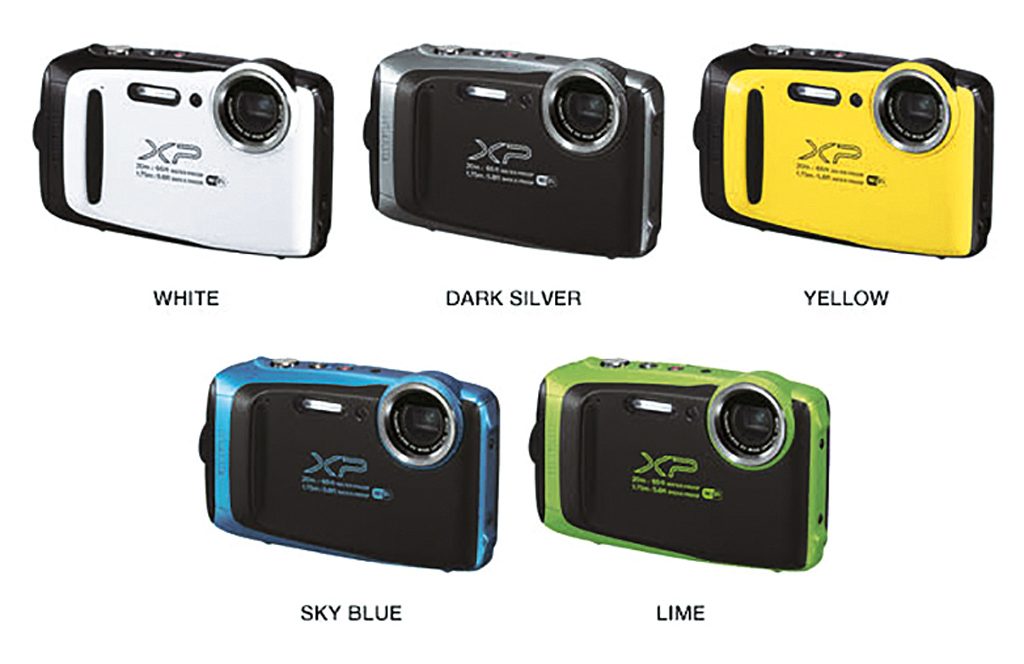 Alternatively, you don't need to break the bank for a new camera. Give your camera a makeover with a camera poncho! There are a number of inexpensive camera rain covers designed to snuggle over your camera and these transparent cases are thin enough to access the controls. The Dicapac Waterproof WP One (for small and medium cameras) at Sinar Photo costs IDR 440,000, and whilst not explicitly made for the grandest durability, these sleeves should last you through multiple uses. Your phone will not miss out on the fun as well, as Sinar Photo offers a variety of phone sleeves to protect from the rain. They also have other waterproof equipment for professional shutterbugs, such as waterproof tripods.
Sinar Photo
Pertokoan Udayana, Jl. Letda Made Putra, Dauh Puri, Denpasar
+62 361 254 322
https://sinarphoto.com/
---
Water and Windproof Jacket
Outerwear wouldn't be one's staple wardrobe in Bali but you'll thank yourself for keeping a jacket for a rainy day. UNIQLO's Blocktech coats are designed to block wind and rain with specially-designed fabric to control circulation even in sultry, tropical weather. It is known to be water-repellent, moisture-permeable and stretchy, but the holes on the inside of the pocket improve ventilation and breathability! Perfect for scooting in the rain or a leisurely stroll through Ubud's rainforests (without looking like you're dressed for winter).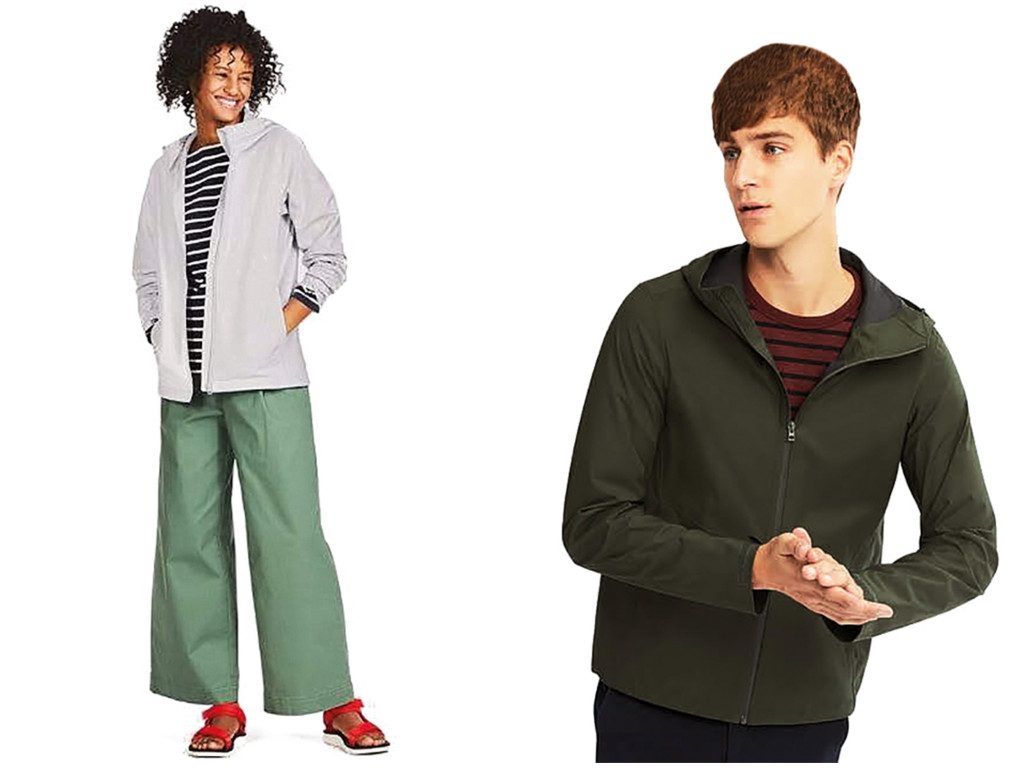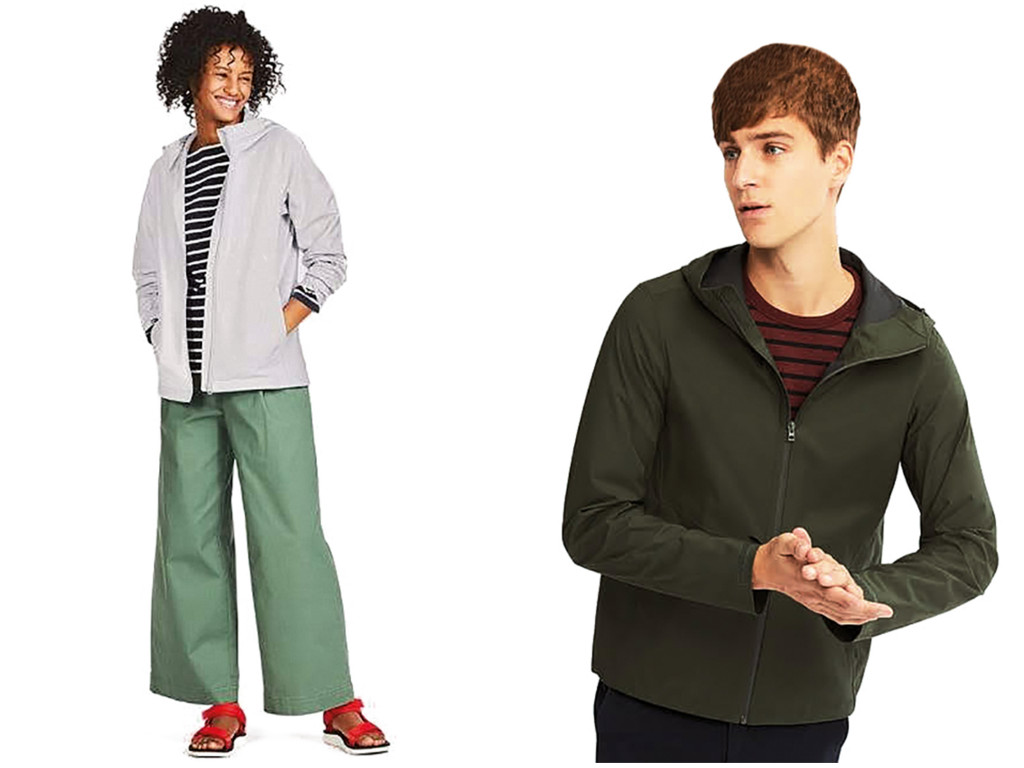 Blocktech Coat IDR 999,000
If you're looking after your little rascals this rainy season, UNIQLO's warm padded yet lightweight parka can't go wrong. It is waterproof and machine washable, so no need to worry about getting it dirty and cleaning it in time. Even better, it comes in 8 different colours.
Boys Light Warm Padded Parka IDR 499,000
UNIQLO Mal Bali Galeria
Jalan By Pass Ngurah Rai, Kuta
www.uniqlo.com/id/ 
---
Quick-dry Towels
I doubt any of us spend a lot of time thinking about towels enough to know about the existence of quick-dry towels. Shall we move past our indifference towards towels and hop on a journey to upgrade our linen closet? The quick-dry towels are game-changing. Gone are the days we come home carrying a damp rag soaked in rain and sweat. These microfibre towels will dry just moments after a 60-minute Crossfit class or when it's raining cats and dogs outside. Again, game-changers!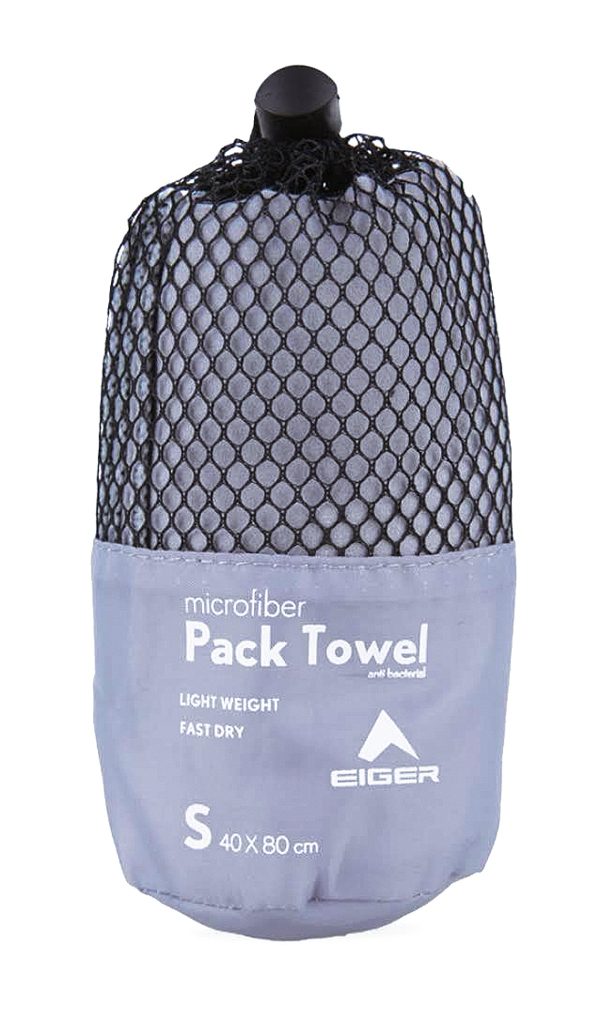 The Microfibre Towels from Eiger will do the job. For only IDR 103,500, you'll enjoy a plethora of advantages. The Eiger Travel Towels can absorb 3 times its weight in water and dry faster than ordinary towels by 4 times. They are also 6 times lighter, which saves space, as well as being anti-bacterial. Say hello to your versatile buddy for both recreational and home activities!
Eiger Flagship Store Bali
Jalan Sunset Road No. 104, Seminyak
+62 361 934 6026
www.eigerindostore.com
---
Raincoat/Poncho
Yes, a travel umbrella is a great companion for any outdoor trip and is practical when you are walking around, but when you are on a vehicle such as a bike or a scooter, you'll need to invest in a raincoat or poncho. With the world's turtles ingesting straws already and the plastic ban taking effect in Denpasar in the new year, we would like to believe that everyone is eco-conscious by now. Avani Eco, previously called Biowear Bali, offers the island biodegradable disposable products, including their Bio-Poncho that will be your new best friend this rainy season. The rain poncho looks, feels, and performs like plastic but is made 100% from renewable resources.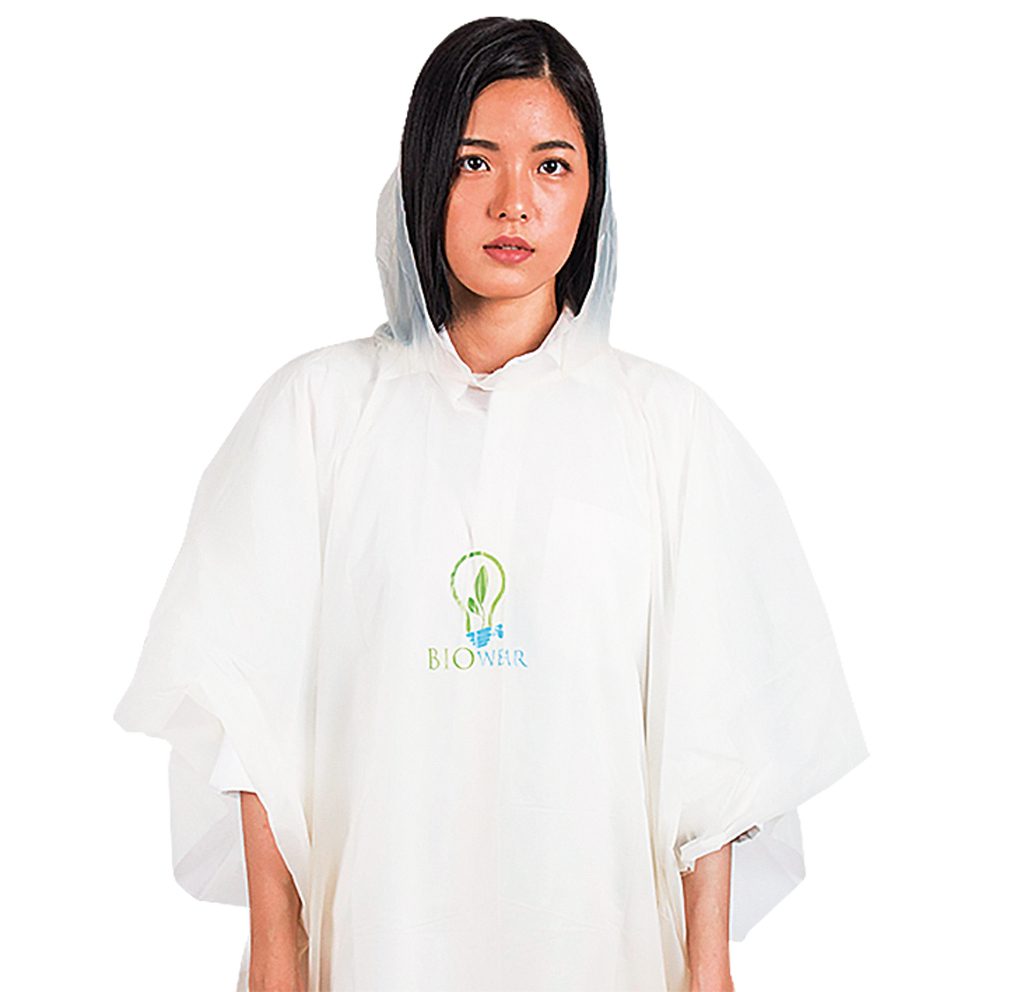 You will have to inquire online to get your own Bio-Poncho on www.avanieco.com/portfolio-item/bio-poncho.
---
Dry Bag
Who said dry bags are only for water sports? A waterproof bag is a necessity for anyone with an active, outdoor lifestyle especially to face rainy Bali.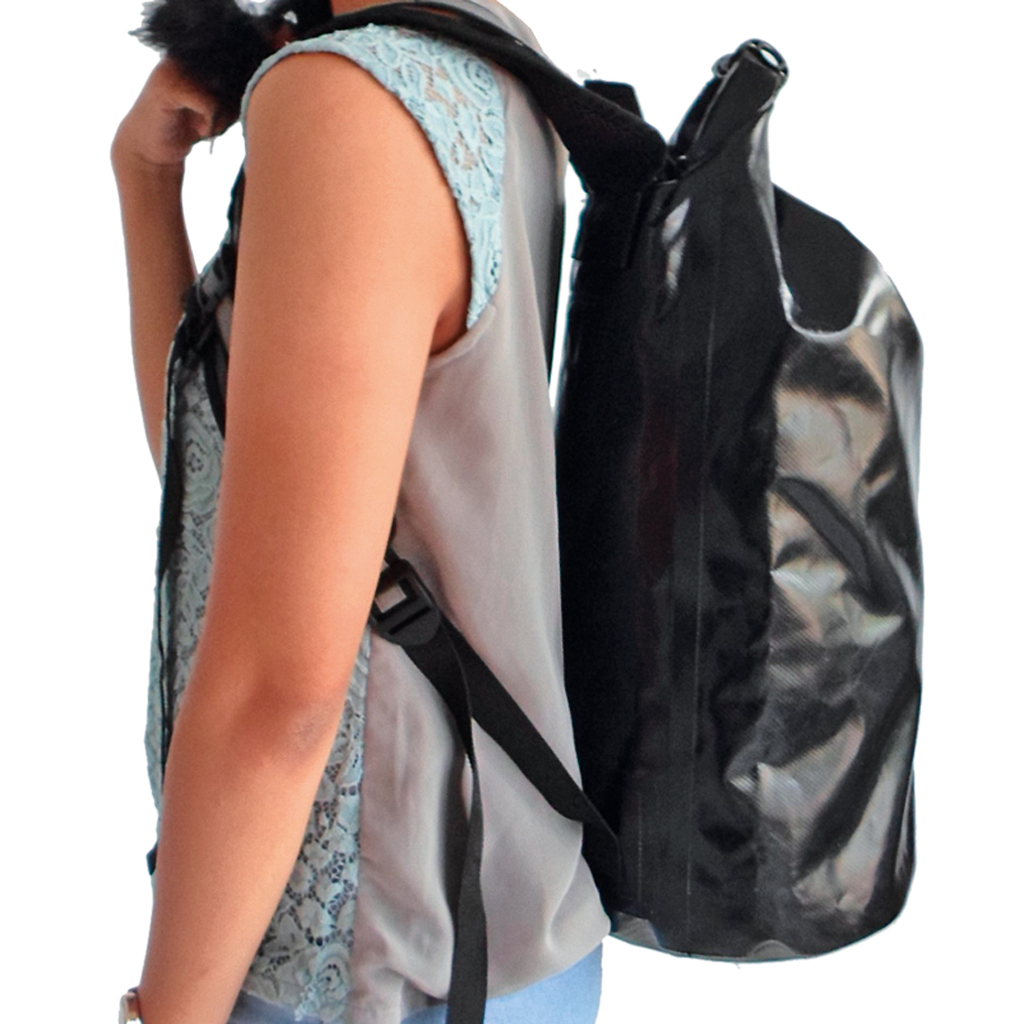 When it comes to outdoor lifestyle and adventure equipment, Pulau Outfitters is trusted by many customers and wholesale clients on the island. Their selection of dry bags, waterproof backpack, along with a plethora of other waterproof items is fashionably functional and perfect for a variety of applications, such as hiking, kayaking, sailing, camping, or just heading to work on a rainy day.
Choose between the sling dry bags or waterproof backpacks, which can withhold contents up to 20 or 80 litres depending on the size. They also have a team of graphic designers offering businesses a full-service of customised waterproof bag and backpacks.
Pulau Outfitters Watersports Equipment
Komplek PT. Bhanda Ghara Reksa Jalan By Pass I Gusti Ngurah Rai, Tuban, Kuta
+62 361 446 4412
www.pulauoutfitters.com
---
Umbrella
This one is a no-brainer. The first thing you grab when the sky is pouring is your umbrella, but we busybodies will agree that they can be a hassle to carry around. If you're travelling around the island or are constantly on the go opt for a more compact umbrella. But alas! Destinations such as Bali are not abundant in umbrellas – other than parasols. If you're all about aesthetics, matching your umbrella with your OOTD (that's 'outfit of the day' for you dinosaurs) may be a tough task to sate. You may as well pair your sundress with handmade Balinese lace to save the hours cruising Kayu Aya street looking for pretty brollies. Try Mega Batik in Seminyak Square or Seminyak Art Village. You'll find compact umbrellas for IDR 100,000+ to shield your heads during the rainy season, and save your bank account at the same time!
Seminyak Square
Jalan Kayu Aya No.1, Seminyak
+62 361 732106
www.seminyaksquare.com 
Seminyak Art Village
Jl. Raya Seminyak No.11
+62 818 0564 7907