Art has become one the best forms of self expression, and this year's Soundrenaline will feature the expressions of some of the best talents through their arts. This year's edition of Soundrenaline is carrying the theme 'The Soul of Expression', where the event's creators aim to inspire people through the two-day music festival that will take place this 8-9 September at the Garuda WisnuKencana Cultural Park.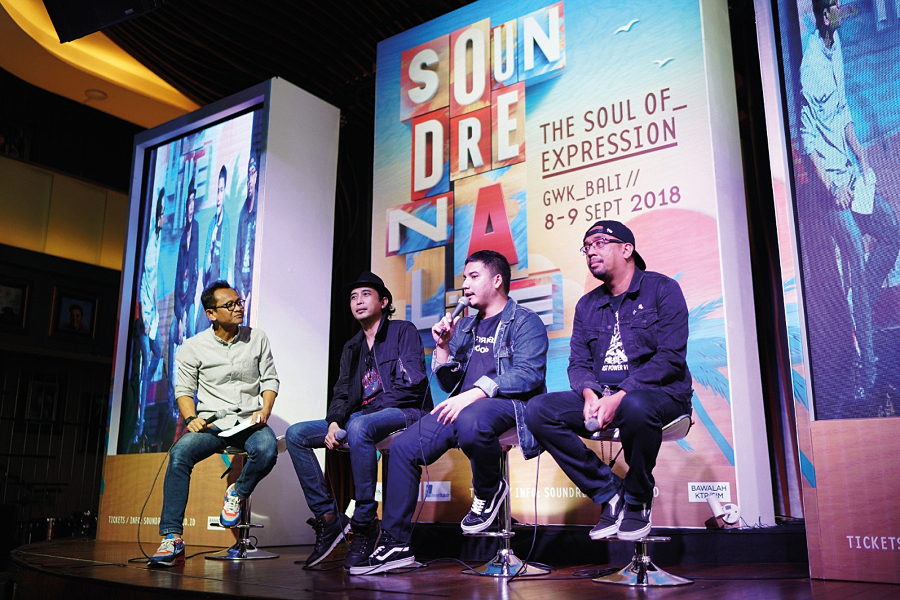 The lineup of Soundrenaline 2018 will be full of different genres that range from pop, rock, metal, to electronic, with some hits and nostalgia form the likes of Sheila on 7, Naif, Burgerkill, Seringai, and Barasuara will be performing again in Soundrenaline. This year Silampukau, Pusakata, and Padi Reborn are going to be the most anticipated headliners in their first ever performance at Soundrenaline 2018. In addition to the local acts there will also be some international artists particularly from South East Asia such as Hujan, Zee Avi, Yellow Fang, and PhumViphurit. They are also headlining in the two days festival and most definitely will give a different vibe this year.
Other than the music performances, visitors can also get inspiration from Creators Park and the A Camp. Ade Darmawan, an artist and one of the founders of RuangRupa is involved in this particular project as the board of creators.