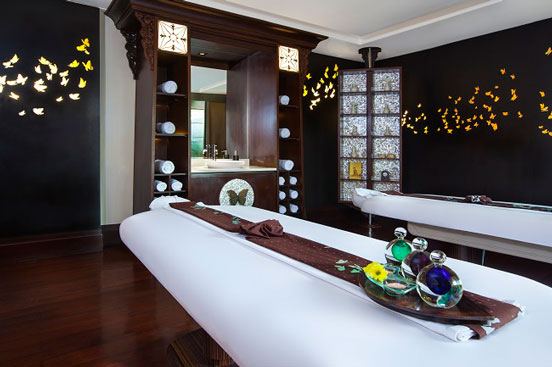 The St. Regis Bali Resort and The Laguna, a Luxury Collection Resort & Spa, Nusa Dua, Bali enjoy double celebrations with wins at the 2015 World Luxury Resort Spa Awards. The St. Regis Bali Resort's Remède Spa was awarded the Global Winner for the Best Luxury Boutique Spa and The Laguna Bali's Lagoon Spa was coveted the Country Winner for Best Luxury Resort Spa respectively. With participation extended to 144 countries, Remède Spa was the sole Global Winner from Indonesia.
Incepted in 2009 as an affiliation to World Luxury Hotel Awards, the World Luxury Resort Spa Awards is a recognized global organization providing luxury spas with recognition for their world class facilities and service excellence provided to guests. The awards are presented to luxury spas in different categories on a country, continent and global basis. The winner of each category is determined with a voting process by guests of the spa.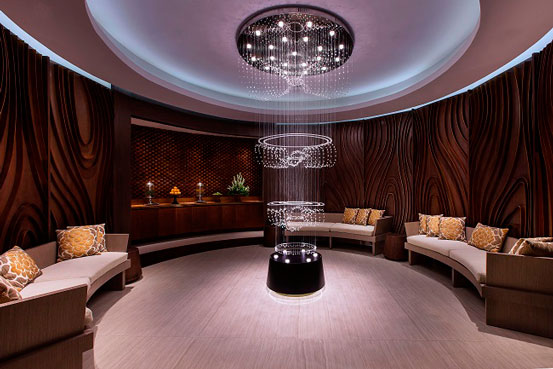 No visit to The Laguna Bali is complete without a visit to the Lagoon Spa. Carved underneath a waterfall, the Lagoon Spa offers a serene retreat for the mind, body, and soul with extensive selection of treatment menu to gratify even the most discerning guest.
In 2014, The St. Regis Bali Resort was awarded Indonesia Resort of the Year by Indonesia Travel & Tourism Award and Remède Spa was recognized as Best Luxury Destination Spa in Indonesia by World Luxury Spa Awards. The Laguna Bali was named The Best Hotel in Indonesia by International Hotel Awards in 2013 and Lagoon Spa was bestowed Indonesia Best Spa Resort by The International Hotel Awards in 2014.