A holiday is a time to celebrate; and all of us really make the most of it. We eat, we drink, we over indulge and before we know it, we end up feeling (and probably looking, too) like bloated whales by the time it's all over. And while many find shopping a fun 'exercise', it takes more than just shop-hopping and carrying loaded shopping bags to keep you fit during a vacation.
After making the customary holiday restaurant, you may want to sign up for these recreational exercises to keep you in shape during your stay in Bali. They're fun, and will certainly make you sweat!
TREKKING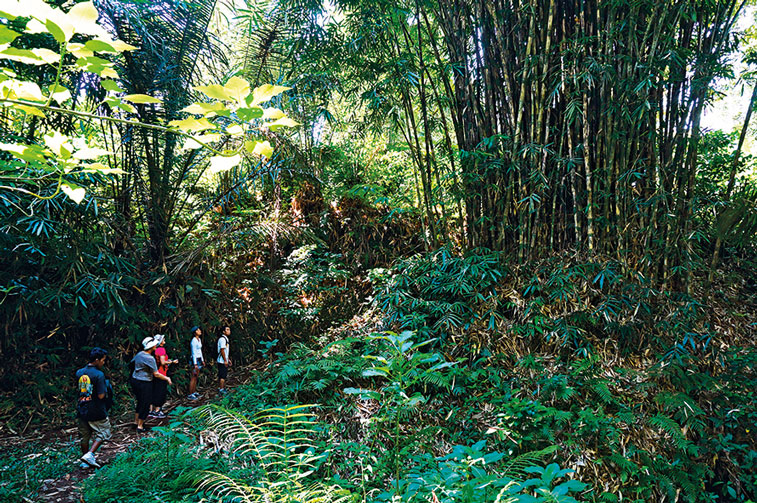 One way to stay fit – and to explore Bali properly- is by going on a guided trek to the island's remote areas. Bali Adventure Tours takes you on a tour through the hills of Boenjaka in Taro Village (near Ubud) on foot! Aside from giving you the opportunity to be active during your holiday, the tour also gives you a chance to wander through a bamboo forest and see the timeless routine of planting and harvesting rice from the endless stretches of emerald green rice fields that unfold before you. Your guides will introduce the flora and fauna you pass throughout the tour, including king and queen palm trees, ferns, wild orchids, hanging liana vines and a variety of birds such as the Java Kingfisher, and Black Bali Starling.
You will also be taken to a traditional Balinese family compound on the hill, and see firsthand how the locals go about their daily routines. En route agricultural plantations of coffee, coconut, and palm can be seen, and tropical fruits such as the snake skin fruit (salak), durian, jackfruit, papaya, oranges, mandarin, mangoes, and mangostene. What's more, you can sample spices such as cinnamon, ginger, and turmeric direct from their natural sources.
The 2-hour trek includes an exclusive passage directly through the spectacular Elephant Safari Park where majestic and endangered Sumatran Elephants meander by within inches of your trail. Lunch is served in the safari inspired coconut and teak wood open-air restaurant overlooking the bathing lake of the Elephant Safari Park before a return drive south through the unspoiled Balinese countryside.
Bali Adventure Tours | Phone: 0361 721 480
www.baliadventuretours.com
SWING THROUGH THE BALI TREES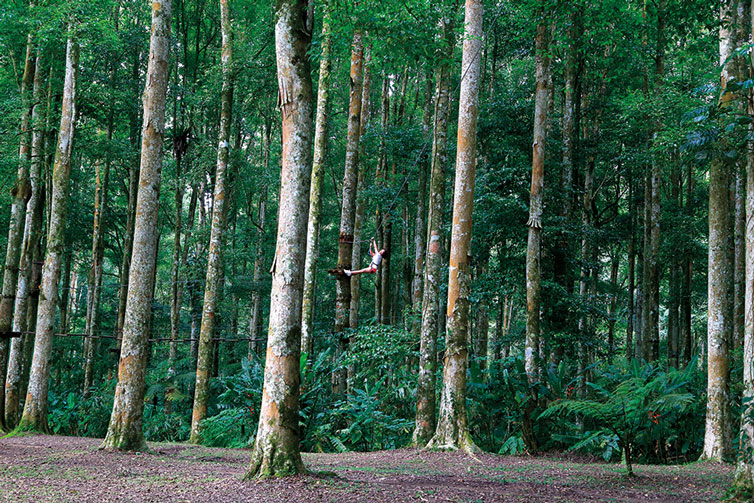 Bali Treetop Adventure Park allows you to swing like the king of the jungle, and sweat through all the adventure. With different circuits, you can find the most appropriate one for your ability and age, or even try the more challenging circuits. Suitable for those aged 4 to over 60 with a maximum weight of 120kg, the outdoor challenges offered at the park are set amongst towering trees in the cool breeze of Bedugul. But don't worry, for throughout the entirety of the circuits you will remain attached to a lifeline support. Patrol Guides will also be situated along the circuit ready to advise and assist as needed – giving support from above and below.
Bali Treetop Adventure Park
Eka Karya Bali Botanical Garden, Baturiti, Tabanan
Phone: 852 0680 | www.balitreetop.com
CYCLING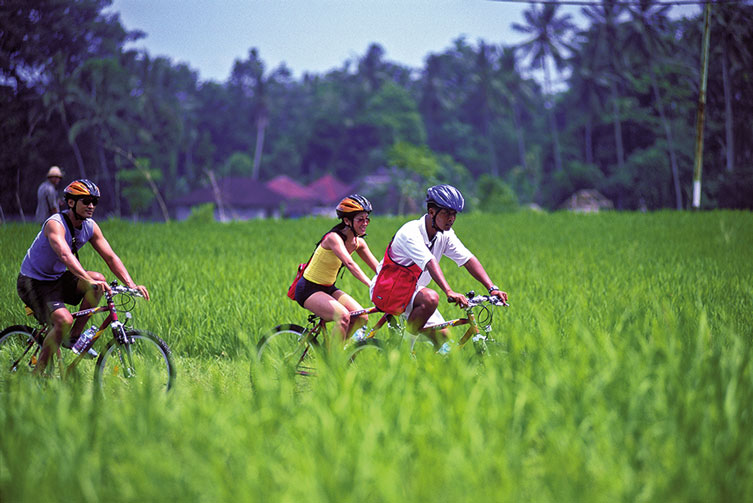 This is the kind of adventure that takes you to some of the most inspiring places in Bali – and will certainly make you sweat! Whether you are a regular or infrequent cyclist, cycling is a great way to explore the island. Of course, we recommend that you go on a guided cycling tour to enjoy the experience to the fullest. Maya Ubud Resort & Spa provides a healthy getaway for those who enjoy cycling along the quiet country lanes of Ubud. They take care of everything, kitting you out with a good quality bike and providing detailed, well thought-out itineraries. We're sure you'll unwind as you turn the pedals. A qualified resort guide will lead you off to discover amazing historical sites, visit ancient temples or simply enjoy the natural beauty of the rice terraces, distant mountains, turbulent rivers and natural springs. You will also get to enjoy a short walk into the rice fields where you can experience firsthand what it is like to grow, harvest and process the rice.
Maya Ubud Resort & Spa
Jalan Gunung Sari, Peliatan, Ubud | Phone: 0361 977 888 www.mayaresorts.com
BJJ & MMA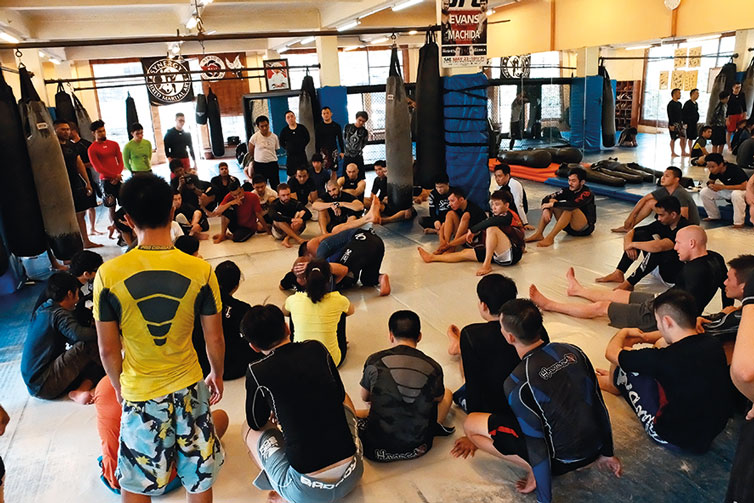 Some of the best defensive martial arts led by the disciplines' only black belt instructor in Bali, the Brazilian Jiu-Jitsu (BJJ) and Mixed Martial Arts (MMA) will certainly keep you well and healthy – aside from providing you with ways to defend yourselves from assaults. One academy in Kuta offers classes of the martial arts, and focuses on self-defence, fitness, character development and personal achievement, and gives you the training to get there. The first of its kind on the island, the academy maintains the highest standards of excellence in the quest to help each student to be the best BJJ and MMA martial artist she or he can be.
Synergy BJJ & MMA Academy®
Phone: +62 8561 808 804
www.synergyMMA.com
CAPOEIRA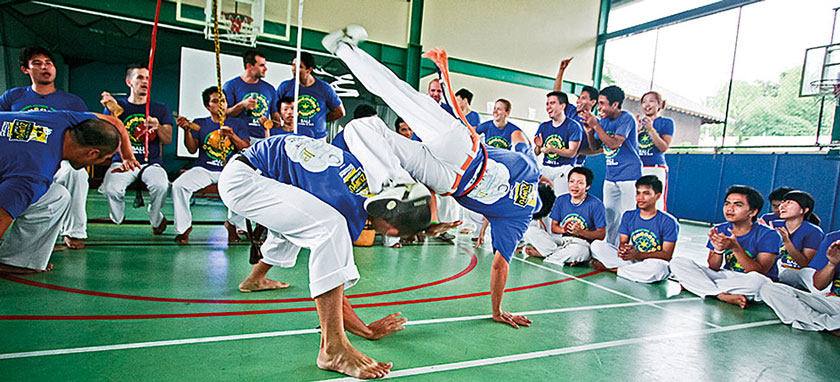 This is a manifestation of Brazilian culture that bears very peculiar features: it is a blend of a fight, a game and a dance, executed to the sound of musical instruments, claps and chanting – but most importantly it keeps you moving and active! Capoeira is an exceptional self-defence and fitness system, but is also stands out among the sports range for being the sole one founded on Brazilian cultural traditions. For all this, Capoeira is gaining ever more ground in schools and universities in Brazil and worldwide. Today, Capoeira has entered mainstream global culture and continues to expand over every continent, attracting new students with its fascinating and unusual style.
Capoeira Bali
Phone: 0812 3917 8045
www.capoeirabali.com
BACK TO NATURE BOOTCAMP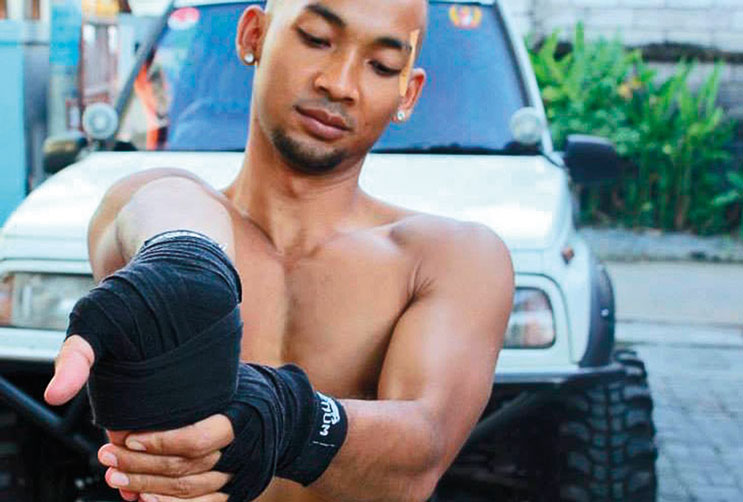 This program is perfect for those who wish to have a quick escape away from the centre of Bali's hustle and bustle. The bootcamp will take you to a day trip to Ubud, where you will receive outdoor training sessions surrounded by pristine nature. This bootcamp offers you high intensity training sessions, a kickboxing training session, and a yoga lesson. You will work on your physical condition, strength, endurance, and health. In addition, you will get to visit the beautiful Tegenungan Waterfall, and explore the deeper corners of Ubud. All the workouts will be done outdoor, and conducted by professional trainers.
The Bali Bootcamp | Jalan Mataram, Kuta |
Phone: 0813 537 530 | www.thebalibootcamp.com
POLE DANCE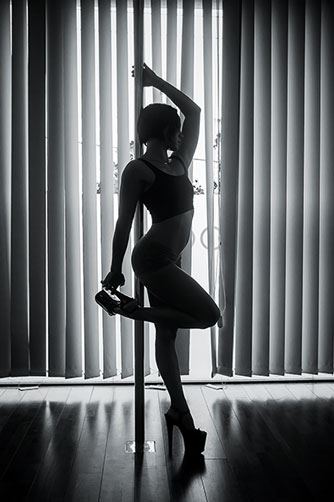 Pole dance in Bali and get fit! Pole Studio Bali is a space where women of all sizes, ages and social backgrounds can gather to work towards a common goal: finding the tigress within them while challenging their bodies physically and letting their inhibitions melt away as they become strong, sexy and confident specimens. The studio believes that every woman has a right to feel beautiful and strong. Whether you are a mother of three, or an athlete who wants new challenges – pole fitness is a great way to kick-start the fit, femme fatale in you! The studio caters to private students as well as large group classes in pole dance and personal training.
Pole Studio Bali
Jalan Mertanadi 25, Kerobokan
Phone: 0851 0076 7636
www.polestudiobali.com
PILATES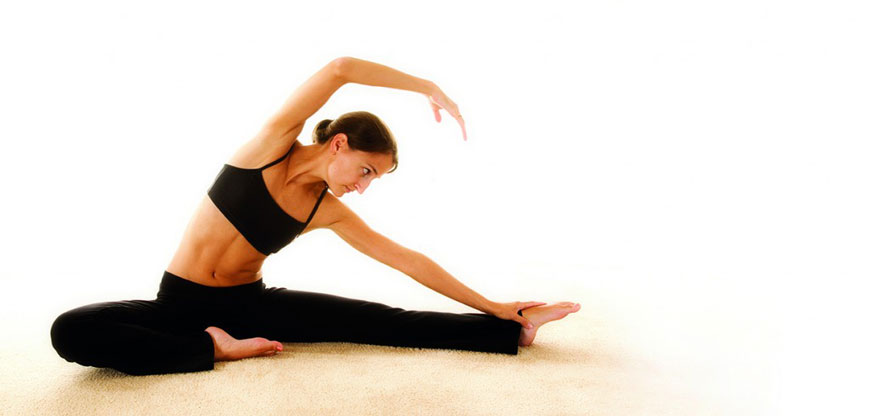 Pilates is of the most popular ways to maintain fitness and wellness. A popular place on the island for this is Bali Pilates Studio, a centre that covers all areas of health and fitness including rehabilitative and traditional classes in both pilates and yoga, as well as high performance classes that include the dynamic reformer, pilates mat plus, xtend barre, dance, TRX, and personal and group personal training classes. You can stretch, strengthen and improve your cardiovascular health with any combination of their classes.
Bali Pilates Studio
Jalan Drupadi 68, Seminyak
Phone: 0813 3858 5261
www.balipilatesstudio.com