As the saying goes, "Your health is your wealth." Water is one of the free resources that humanity is blessed with, but these very resources of water can either make or mar your health. So, with that in mind, I went on a hunt to find what Bali's waters could do for me and discovered it's true, healing potential.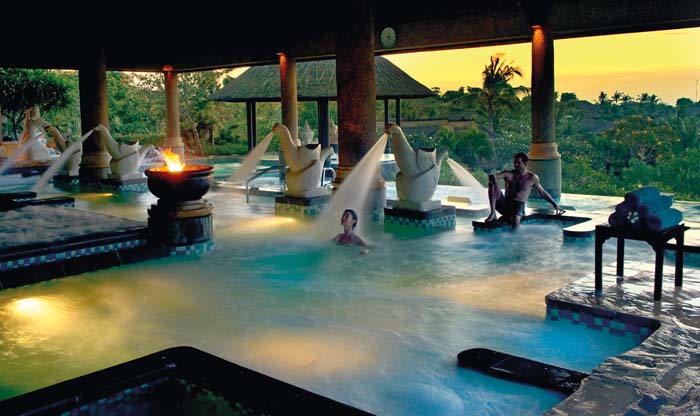 My first stop was at Awarta Nusa Dua Luxury Villas & Spa, stopping in their immaculate Thevana Spa. As I inquisitively asked to be shown the features that associate the spa with wellness, I was led to their intriguing water therapy section, found within each of the changing rooms for men and women. Perhaps the only Kneipp Therapy pool available in Bali, this special experience leaves you both physically and emotionally balanced.
The Kneipp Therapy was not as tall of an order as I thought; it is remarkably simple in fact. Imagine 2 ankle-deep pools side by side, one filled with cold water and the other with hot, around the pool hundreds of rocks are scattered. I was instructed to walk on the stones first, bare foot, doing two laps around the pool; then I stepped into the cold water, feet fully immersed like a stork I waded for 30 seconds, then the same in the hot water.
This vast change in temperatures and the kneading of the rocks helps to push blood circulation around the body, which I felt surging through to my arms during the experience – very invigorating indeed. After a successful Kneipp session, I finished up with a relaxing Balinese massage in one of Thevana's seven treatment rooms.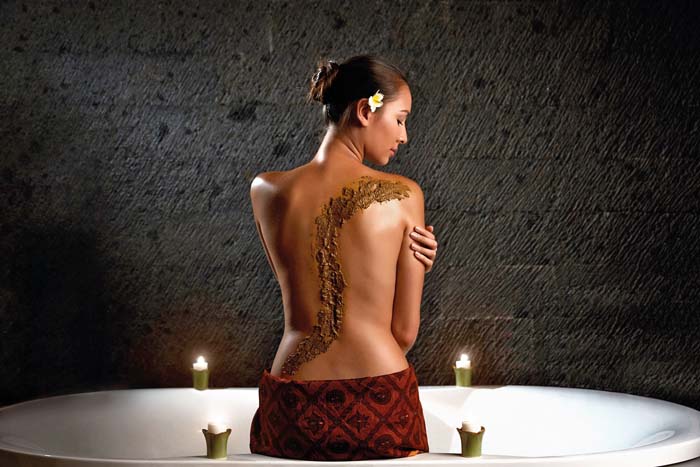 If you're around Jimbaran, I suggest visiting Thalasso Spa at the Ayana. Thalasso is the master of water-based therapies when it comes to massage and healing. A combination of a ritual that combines sea minerals together with a unique "wet" facial and massage defined my Thalassotherapy experience at Ayana's Thalasso Spa. As a staunch natural and alternative treatment advocate, it wasn't such a big deal for me to make the decision to take part. As I laid on the water-heated massage bed, my body, wrapped in highly concentrated seaweed, sent a chill down my spine. This induced some sudden perspiration as a result of a speed up of my internal respiration!
Feeling the effects of the amazing Thalassotherapy, my body parts once again came into harmony with one another. As the therapist carefully applied the balm all over me and started doing what she knows best, it dawned on me how much my body needed a bit of healing.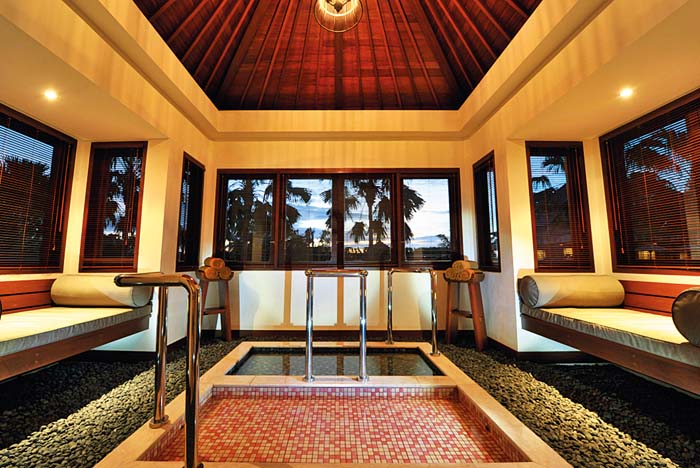 Like an eagle perched on its branch after a long day of flying, I finally felt at ease. As a wise man used to say, "Value all the time you have together as it may end sooner than you think." I experienced a great relief from stress, tension, the pain in my back, my muscles and even my emotions. A relief I never thought I would feel, even with help from the best physicians. I can therefore conclude, that here in Bali, in line with the Bali Hindu beliefs, water really does have the power to heal!
Awarta Nusa Dua Luxury Villas & Spa
BTDC Complex Lot NW 2 & 3, Nusa Dua,
Phone: 0361 773300
AYANA Resort and Spa
Jl. Karang Mas Sejahtera, Jimbaran
Phone: 0361 702222