That title is a bit misleading . It's really " googling " Bali in case you are getting your board ready ! When did surfing the web turn into a monopoly?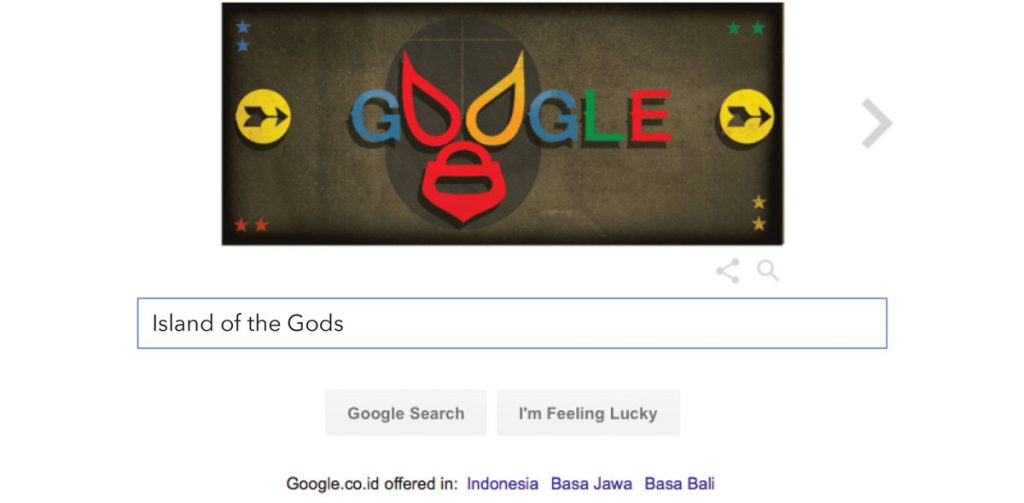 Anyway what do you get when you google Bali? 313,000,000 possible websites. That is a very large number for a small island of only 5,000,000 inhabitants . What is the astonishing interest in this little green dot in the ocean? Well if you scroll down a bit you will see . Almost all the sites are tourism related : wikitravel. Agoda, traveloka, tripadvisor, booking.com. That means business. The highly profitable travel and tourism business.
Good so far.
Then you look at the google images . Fantastic dreamscapes of temples and rice fields , mountains and beaches , processions and ceremonies. Then moving on to exotic pools and villas , then finally to a picture of Waterbom Park. The first purely man-made commercial object, in the image section, but still pretty cool, and it is very Balinese in design.
Good again.
But, again, the great 'www' gives us only a fraction of the truth. When you exit the airport you don't see temples and mountains and beaches. The sun may not be shining and even if you stay a month you may never see a procession or a ceremony . Googling Bali makes it look like the paradise that it was 40 years ago. The images are perfect , the impression is wonderful . Reality can be different.
If you booked online and thought Bali was a pristine , unspoilt paradise, I am sorry . Bali is still wonderful but it is such a shame that the travel industry and the digital world doesn't tell it exactly like it is. It will save a lot of disappointment .
Or perhaps the powers that be could take down the billboards and the horrible modern construction and actually try to get Bali back to what it was, and what the travel industry really wants to sell. Or is that just another fantasy.