Honestly, there is no better souvenir than taking home a skill. Especially if that skill can be used time-and-time again to remind you of your experiences, in this case, of Balinese food. 
Alila Ubud has long been a destination for authentic experiences, a place to getaway from life's bustling routine and slow down. With its open spaces, locally-inspired designed and fresh Ubud valley air you'll find it easy to settle into a new pace, get back to nature and focus simply on the present.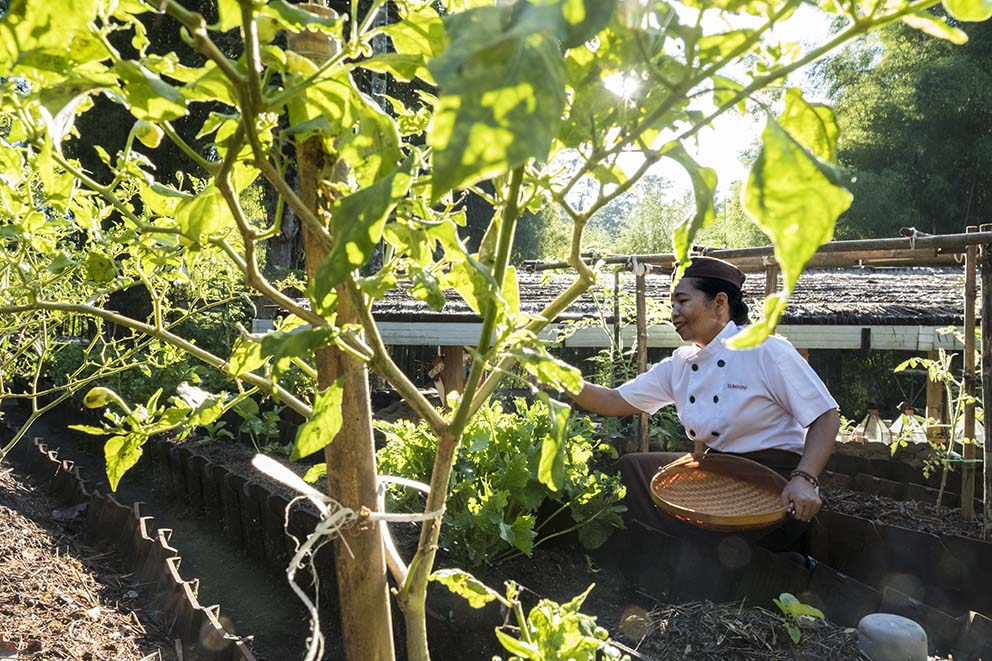 One way you can truly get back to nature is take part in Alila Ubud's Balinese Organic Culinary Masterclass. Through this activity you can experience the entire journey of picking ingredients at the local market as well as the resort's own organic garden, to finally hit the kitchen and cook up a tasty local dish. 
First stop is to the Payangan Market, where an early morning drive will take you deep into the heart of daily Balinese life. The bustling sight and sounds are a real, local experience – you'll also get to sample Balinese breakfast dishes! Once you have your ingredients, it's back to Alila Ubud. 
The cooking class keeps you mainly outdoors, even when you're cooking! A Balinese pavilion  will be set up right next to the organic garden as your kitchen, so you can pick, smell, cut, cook and taste all at the same time – it's a fully-sensory experience. Of course, Alila Ubud's resident chef will guide you along the way, helping you cook but also to introduce you special spices, herbs and ingredients.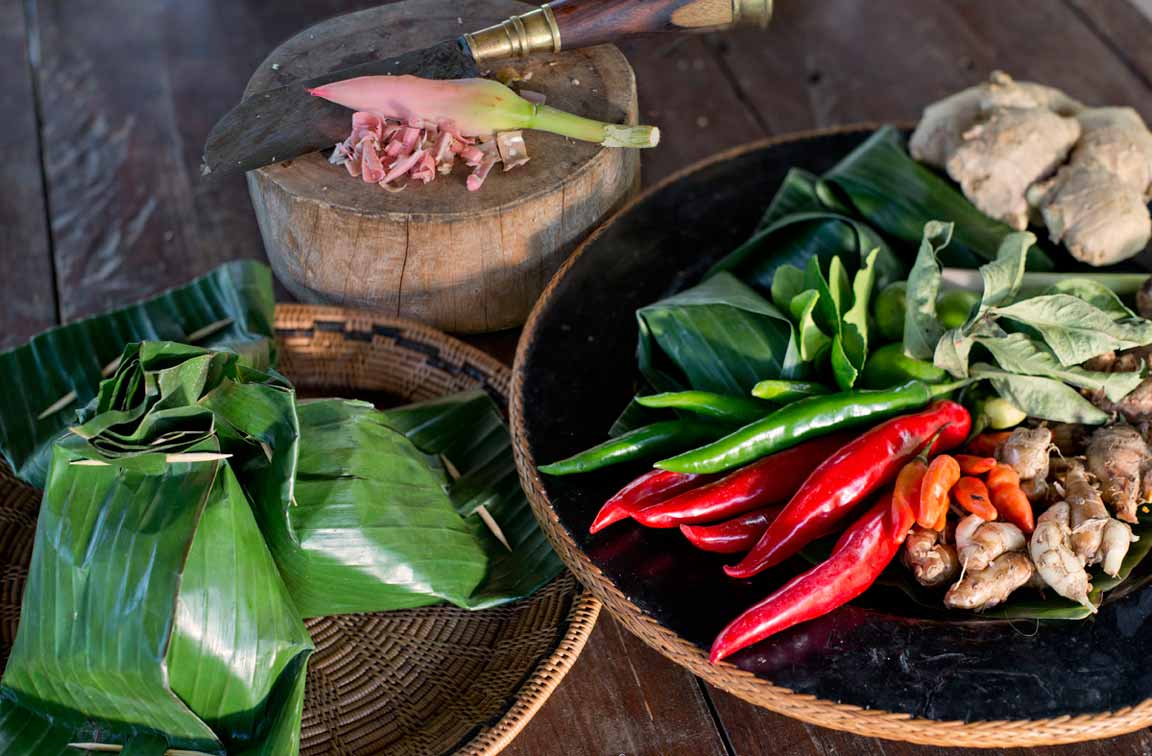 In the organic garden you'll find an array of fresh vegetables, herbs and spices grown for use in its kitchen are cherry tomatoes, kemangi basil, spring onions, garlic chives, turmeric, galangal, lemongrass, kencur, eggplant, okra, coriander, cucumber and chilis. You'll immediately notice the difference in flavours between the organic garden's produce and something bought out of a supermarket; the fertile Bali uplands create a truly fresh, natural taste.
The resort's organic gardening efforts are a reflection of the growing global farm-to-table movement, fuelled by changing attitudes towards food safety, food freshness, food seasonality and small-farm economics, as well as a public backlash against genetically modified organisms in our food supply. Alila Ubud's The Plantation Restaurant follows the same rules, bearing the 'Snail of Approval' by Slow Food Bali, with its best produce sourced locally. 
Of course, at the end of it all, you'll get to dive in and taste the fruits of your own labour. It's a Balinese lunch prepared by you! 
So, with Balinese cooking skills now learned, wherever you go home to you can cook up a meal to remind you of your time – and even treat family and friends to an authentic Balinese dinner!
Prices for Balinese Cooking Class:
5 hours | minimum 2 persons
IDR 1,400,000++ per person
IDR 1,800,000++ per person inclusive a bottle of house wine

Alila Ubud
Desa Melinggih Kelod, Payangan
+62 361 975 963
www.alilamoments.com/ubud