Surfing is more than just a sport and Australian journalist Tim Baker is certainly one to tell you that from the get go. Having received the Australian Surfing Hall of Fame Culture Award, twice, Tim is no stranger to the waves nor to the life the lies beyond them. From biographies of surfing legends (Occy, 2008) to outlining his very own surf 'pilgrimage' (Surfari, 2011) if anyone knows surf culture it's Tim. NOW! Bali talks to Tim Baker ahead of his appearance in the Ubud Writers & Readers Festival 2016 this month.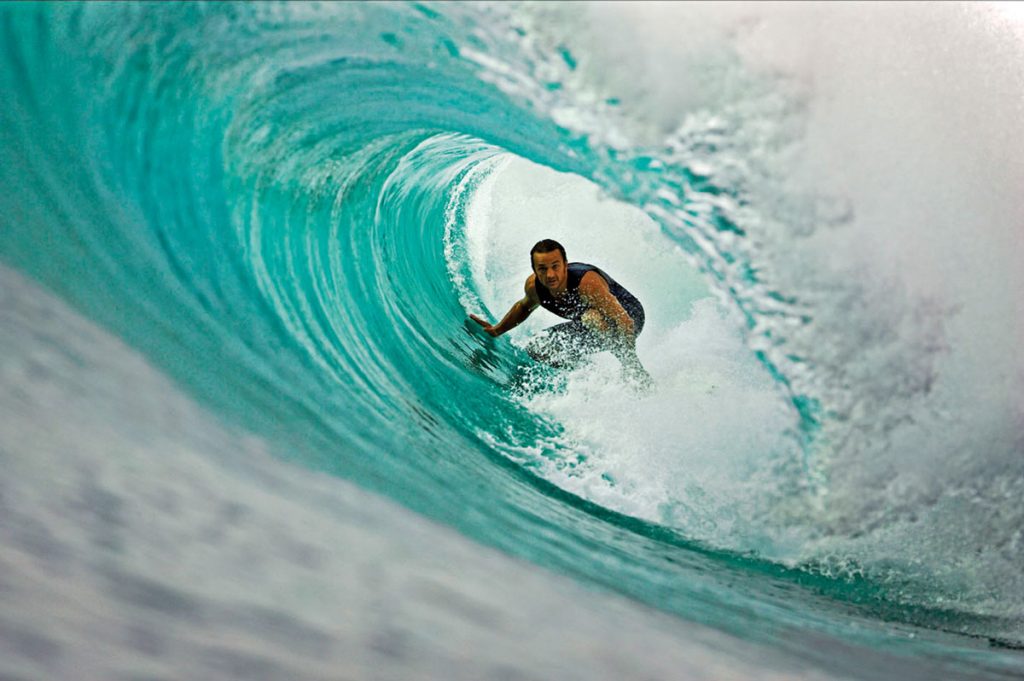 Tim, this surely won't be the first time you've come to Bali, when did you first visit the 'island of the gods'? May we presume that the trip was surf related?
The first time I came to Bali was in 1987 I believe, when I was working at Tracks magazine and we'd organised a trip to the relatively new surf discovery of Sumbawa. We had perfect uncrowded waves in Sumbawa, saw local kids just starting to surf on pieces of timber and had busloads of locals turn up to watch us surf. Then I had a few days in Bali and had good waves and a great time enjoying the food, beaches and lifestyle. Like a lot of Australian surfers the people, culture, food and atmosphere of Bali and Indonesia made a deep and lasting impression.
Surfing seems to have you travelling a lot, like your family surfing road trip in your book 'Surfari'. Do you think therefore that surfing extends further than just being a sport or hobby?
For sure. It can consume your life so that most of your decisions are based around the swell, wind, tide, sand banks. Having a reason to be in touch with the cycles of nature, to observe changes in weather patterns and your environment, to try and find the best waves on any given day is a great thing. I think it can make you more adaptable as a person, ready to respond to nature's signals and act accordingly. I think surfing teaches balance, flow, humility, and a readiness to adapt to changing circumstances, all good skills to have in life on land as well as at sea.
Why do you think that surf is an interesting subject to write about, and what do you feel makes someone a 'good' surf writer?
With surf, you can be guaranteed that something interesting and dramatic can happen. You can get caught inside by a big set, rolled across reef, held underwater to the limit of your lung's endurance but also have moments of euphoria more intense than most experiences on land. Surfing fits the pattern of the "Hero's Journey"; as surfers we receive a "call to adventure" when the surf is good and leave the "ordinary world behind". In short, surfing is always an adventure. The best surf writers have a good balance between a love of words, story and literature and a level of competence and commitment to wave riding. You need curiosity and a fundamental interest in people and their motivations, an understanding that everyone has a great story to tell.
What are you most excited about for this up coming Ubud Writers Festival? And which of your 3 talks are you most looking forward to?
I'm really excited about coming back to Bali after so long, and enjoying the culture, people, food, and environment of Ubud. The festival has a great reputation among authors as a really well-run and interesting event where they are really taken good care of and shown that warm Balinese hospitality. I'm also really looking forward to meeting other authors from other parts of the world, at a truly international festival.
I always enjoy giving writing workshops and helping people realise and tease out their own stories. But, I am really looking forward to the session on the ocean, The Tipping Point, and how we collectively face the environmental challenges of the future. Surfers spend more time in the ocean than most people and we feel the effects of ocean pollution and a changing marine environment.
Do you plan to find time to hit the waves whilst you're in Bali?
I'll definitely be heading to the coast at any opportunity and will have at least a couple of days out on the Bukit Peninsula after the festival. I still love Uluwatu just for its whole aura, the view from the cliffs, paddling out through the cave, looking back up at the cliffs from the ocean, and just the majesty of that setting. I'm sure its busy and more built up these days but great surf spots are like our sacred sites and I'm looking forward to paddling out there and just soaking it up.
Tim Baker will be appearing in 2 main programs, Writing Real Lives and The Tipping Point, as well as a special event 'Surf & Travel Writing' at this year's Ubud Writers & Readers Festival 2016. The festival will be held from the 26-30 October 2016. Full program line-up and tickets available at
www.ubudwritersfestival.com.