Wondering where to take the kids during your stay in Bali? A tour around Indonesia's archipelago without leaving the island may sounds good for the entire family. This kind of tour doesn't need a collection of air tickets and a long itinerary. We just need a drive to Tulikup in the Gianyar Regency where Taman Nusa, an Indonesia cultural park is situated.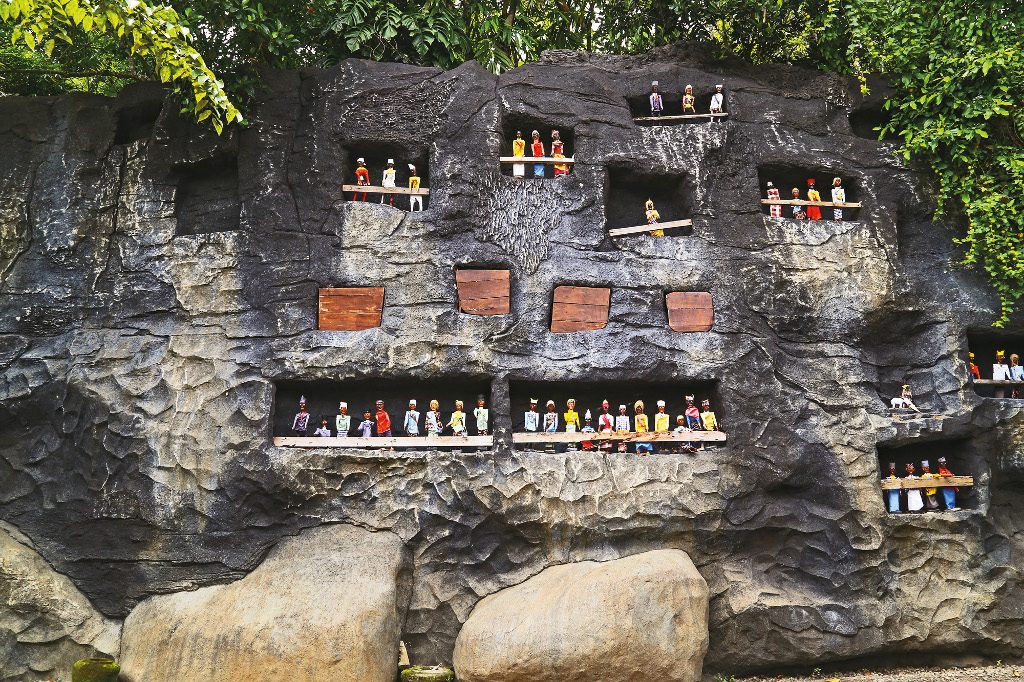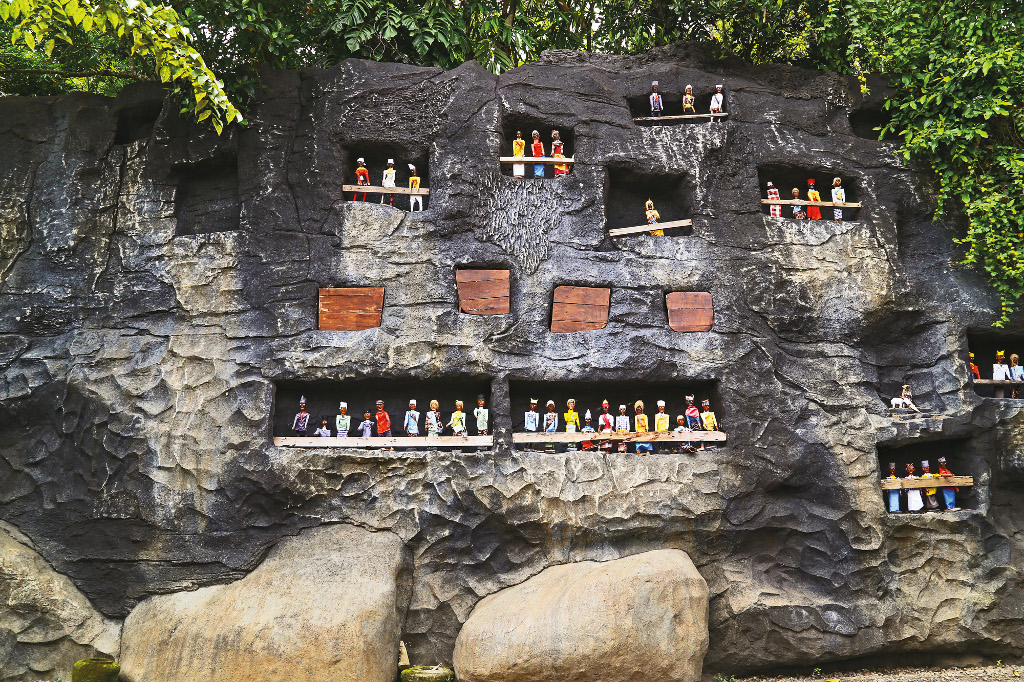 Taman Nusa is an interactive park where visitor can learn about various cultures in Indonesia. The park displays 60 houses; each of them representing particular architecture of each culture and region in the country, from Sumatera to Papua.
Indonesia is blessed with thousands of unique cultures and traditions. The diversity gave birth to various languages, dances, music, culinary, ways of life and so on. Taman Nusa assembles the cultural differences of the country from east to west in 15 hectares of land, the huge landscape is divided into 78 different segments. Each section showcases one region of the country.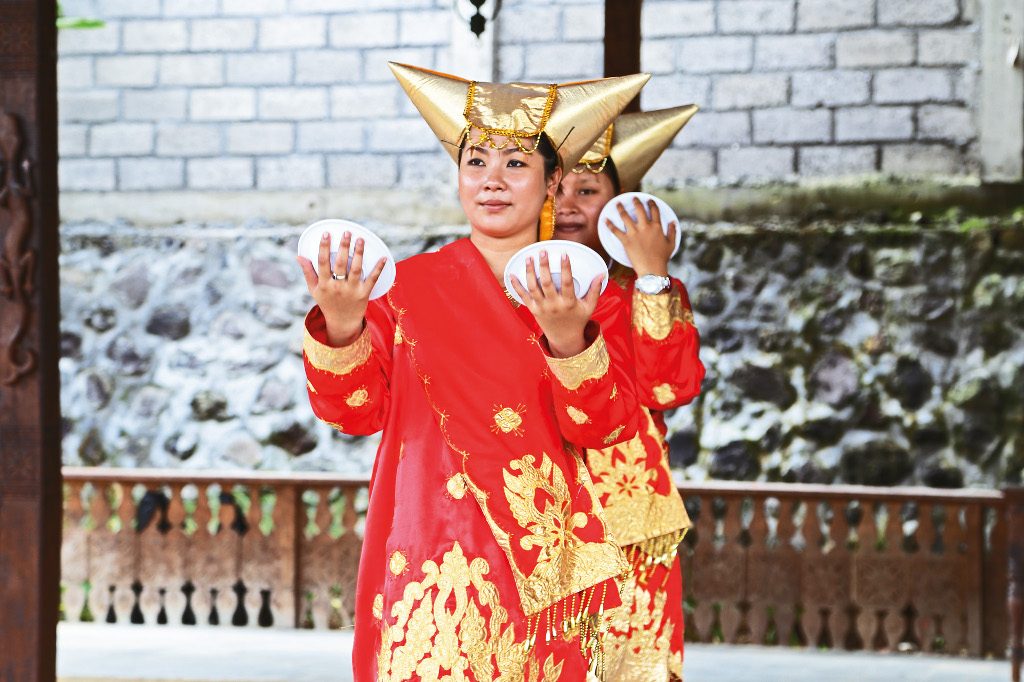 The journey into the park begins with a walk through a cave representing the prehistoric era, and continued with the Bronze Age section indicated by the collection of ancient bronze on display. At the end of the Bronze Age is the era where the country was still divided into many kingdoms; the era is represented by a mini version of Borobudur temple. A guided tour is highly recommended for a broader understanding about cultural diversity in Indonesia.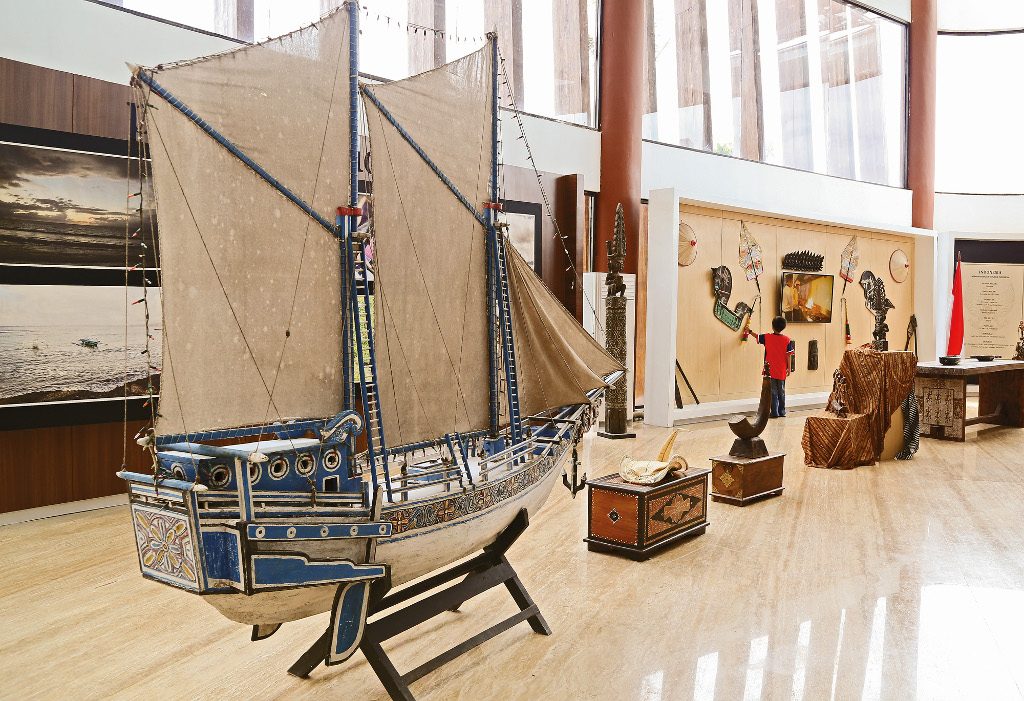 The first cultural compound is Papua and West Papua, comprising of several Papuan's traditional huts, with a Papuan working on a handicraft inside one of the huts. Visitors are allowed to enter the house and watch the artist working on beautiful crafts. Each house offers different attractions, like the Tari Piring (Plate Dance) performance in the Padang Long House, Kolintang music performance in Minahasa area, Joged in Bali compound, and other selected art performance – please note that the art performance might not be the same every day. Wander over from North Sumatra to South Sulawesi to marvel at the grandeur and beauty of Tongkonan – Toraja ancestral houses and the unconventionally attractive Toraja cliff wall cemetery. Exploring Java from east to west can be done with a glimpse of the Batik at Yogyakarta house. Don't miss a visit to the three museums in the complex, Ethnography Museum, Traditional Puppet Museum and the Textiles Museum!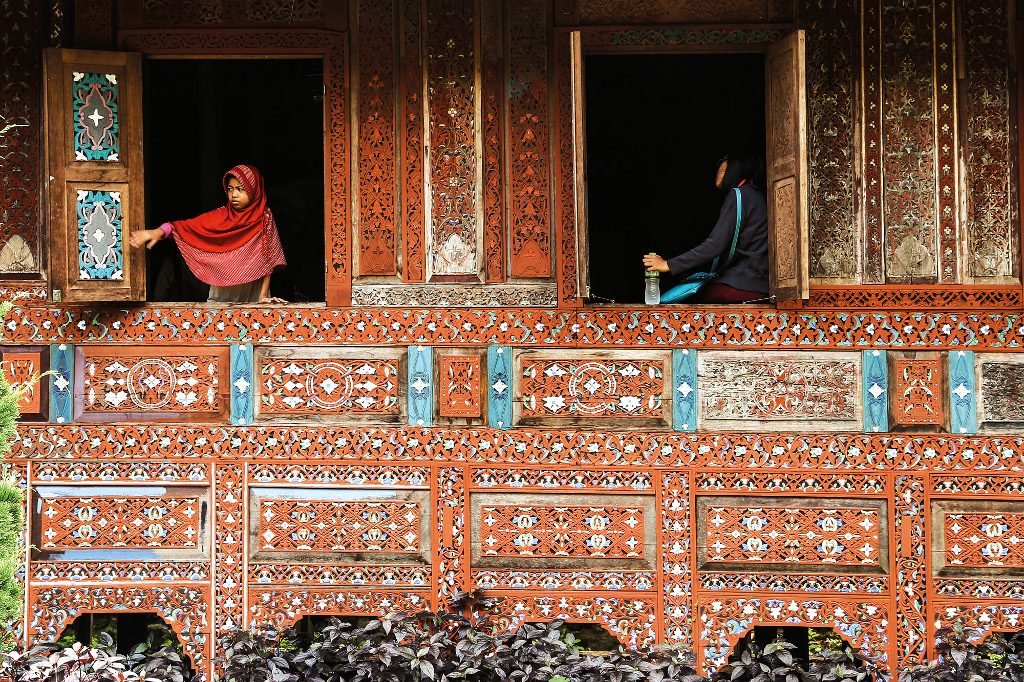 We need at least two hours to cover the entire park. This place is worth a visit as it is a great place to get an introduction to Indonesia's diverse culture and also because the premises provides such a great background for photography. Best time to visit the park is as early as 9 am. The perk of coming early is we get to view the daily Barong Dance performance at 10.30am.