To grant their guests' wish, Sands Restaurant at The Anvaya Beach Resort Bali is blending a harmony of modern Indonesian-influenced and international-inspired cuisines to their new menu, with a daily seafood BBQ dinner offer against a grand Indian Ocean backdrop.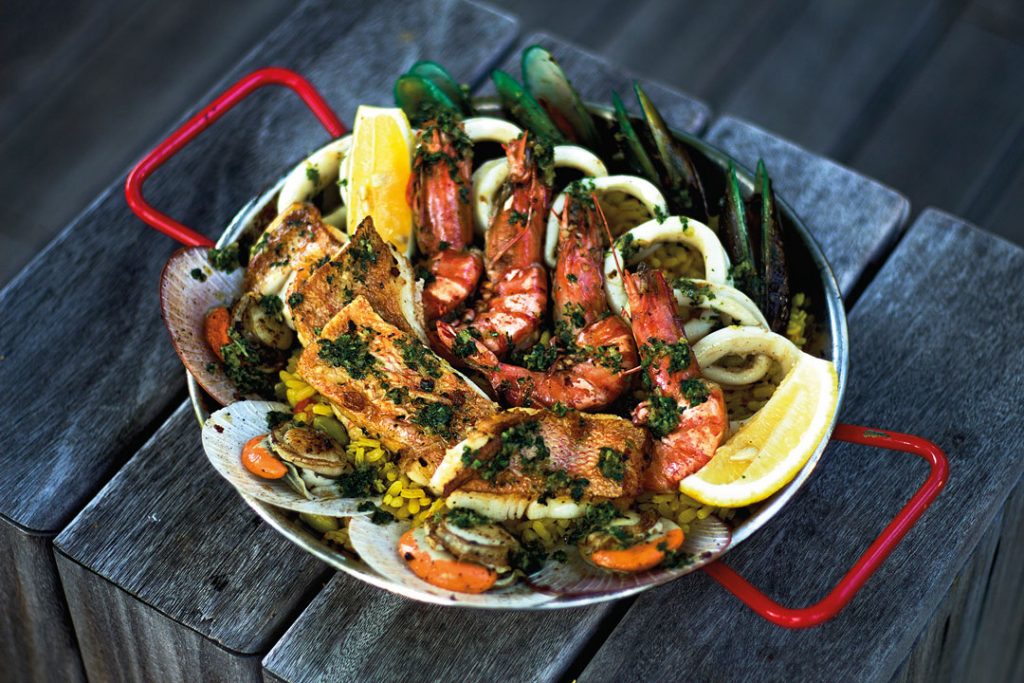 The menu, curated based on guest preference and respect for local agricultural products, features fresh ingredients that arrive daily to secure the utmost excellence in taste and texture. Expect a range of dishes from Seafood Paella, Atuns Diablo, Sashimi Salad Poke Bowl, Chicken Tikka Salad, sushi delights, Shish Kebab, Prawns a la Plancha, and more. The highlight of sweet treats from the chef is their innovative eclairs, from matcha-red bean to elderflower-strawberry flavours.
Dive into the sweet bounty of the ocean at Sands' Seafood BBQ with a fantastic selection of fresh seafood on ice available every day from 6.30 PM to 10 PM, complemented with refreshing appetisers and a salad bar.
Sands Restaurant

The Anvaya Beach Resort Bali, Jalan Kartika Plaza, Tuban
(0361) 2090477
www.theanvayabali.com