One of Seminyak's first fine dining destinations and certainly an early innovator in Bali's culinary industry, Teatro Gastroteque has continued to roll out impeccable dishes since it opened. 
Teatro's façade is a wall of glass; living up to its name as a "gastronomic theatre" it keeps its kitchen open for all to see. Inside the mood is intimate, the room is elegant and warm as its modern, plush decor invites you in for a long evening of dining.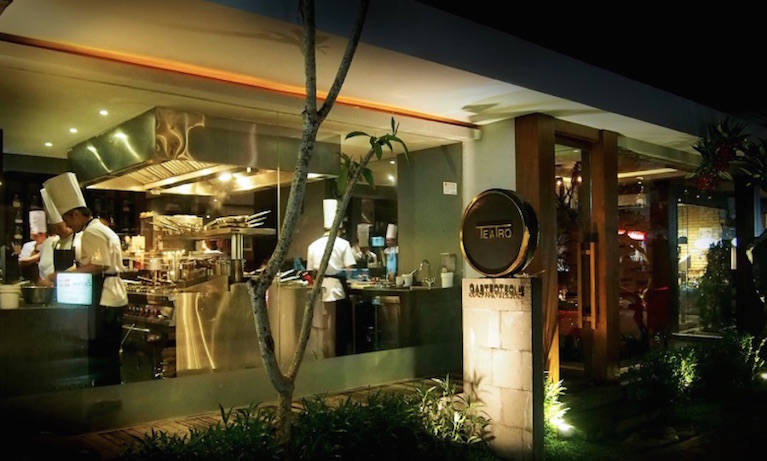 Of course it is the food that people come for. Offering a novel take on French cuisine with an Asian twist, the menu was created by Chef Patron Mandif M.Warokka – now a well-known name in Indonesia's culinary world. The focus here are the degustation tasting menus, a chain of experiences for the palate, all unique in their own way. From the Teatro Discovery Menu (10-courses) down to the premium Teatro Prestige Menu (4-courses), an array of delicious artistic displays are set before you.
The mostly locally sourced and organic produce is hand-picked by the kitchen team, led by Chef Yusuf and Chef Imel, but it is definitely what they do with this produce that amazes patrons. Firstly, with tasting menus what matters most is the combination of flavours – each bite must count. Take the Octopus Carpaccio, accompanied by compressed watermelon, tartare, pumpkin and capers – a unique blend of taste and texture.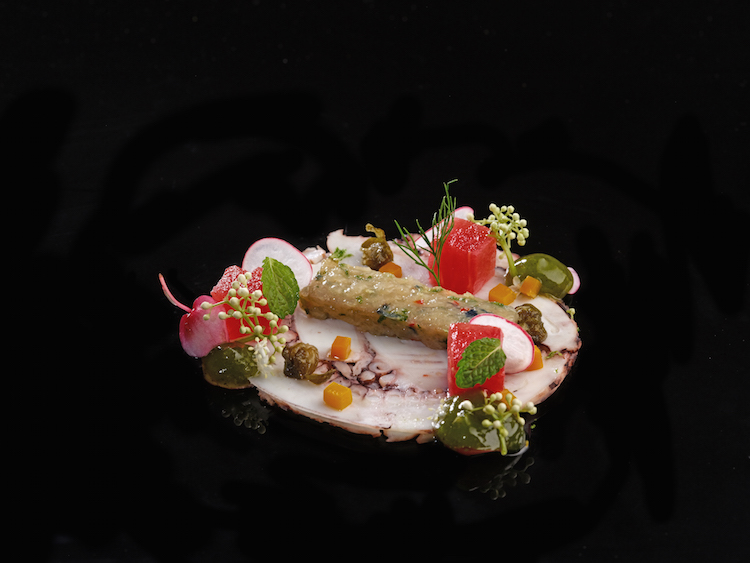 The plating too must be mentioned as each dish is meticulously prepared to create a visual, edible masterpiece. The Wagyu Cube Roll, with aubergine, potato, carrot, shallot and thyme present a perfect example of this. The desserts too showcase a mouthwatering, artistic display.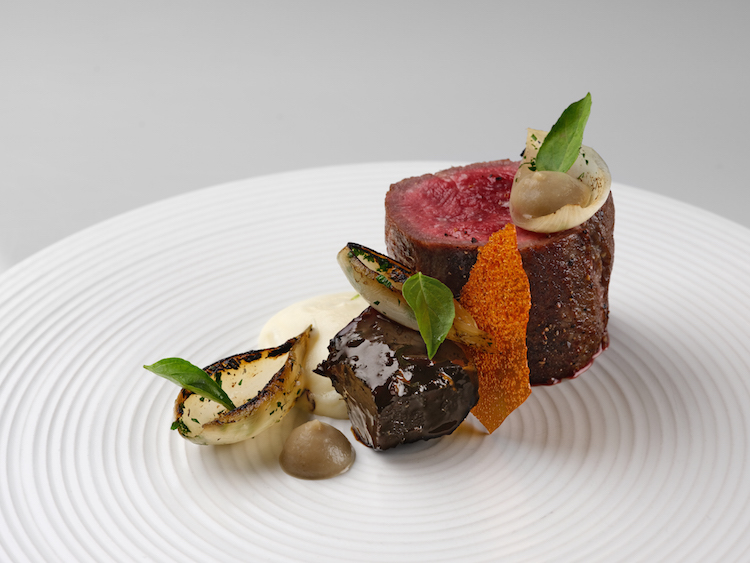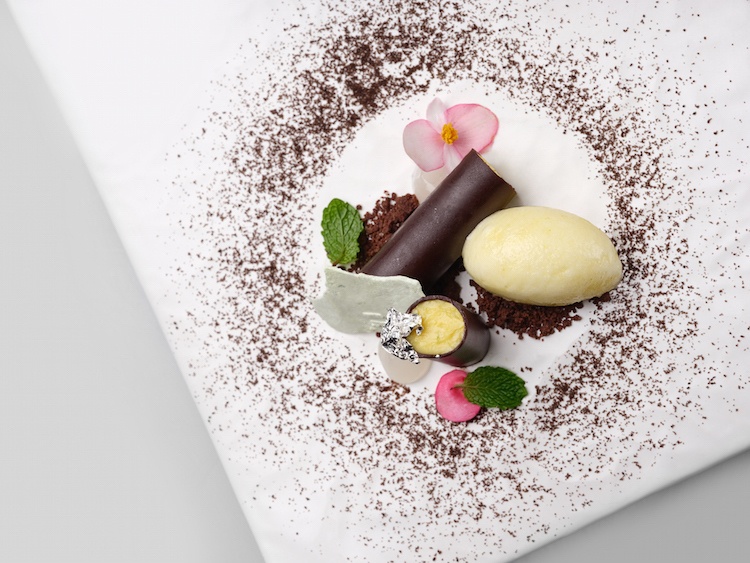 On top of this, Teatro Gastroteque enjoys an extensive international wine list, with pairings prepared by the resident sommelier Mr Pamor Budi. Everything from the Jean Marc Brocard Chablis Premier Cru Vau de Vey to the Silver Oak Cabarnet Sauvignon of Napa Valley.
The waiting staff are well-versed, explaining each dish and each glass of wine to you as you dine. A myriad of languages are even spoken here by the staff, including Japanese. Service is of course a big part of a fine dining experience.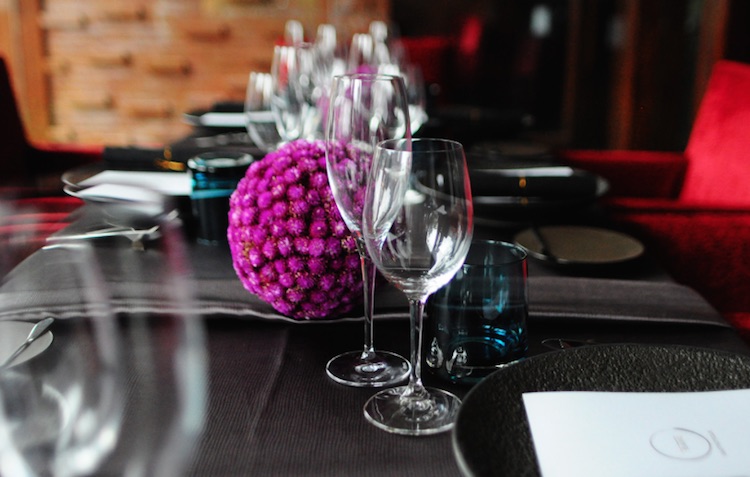 Teatro Gastroteque, although now surrounded by a fast-paced culinary industry, continues to be an immaculate dining destination. Romantic dinners are best here, or small gatherings of food-loving friends and family. Food-loving is important, as the experience should not be taken for granted here. Recently, the restaurant has begun offering premium outside catering for weddings and events, providing Teatro standards outside the restaurant through their brand UNICUM.
Teatro Gastroteque
Jl. Kayu Aya Block C No. 1-2 Seminyak Bali
+62 851 0170 0078
teatrobali.com
Unicum Catering Service
+62 813 3780 2065
Jl. Kayu Aya Block C No. 1-2 Seminyak Bali
pras@teatrobali.com