Four Seasons Resort Bali at Jimbaran Bay proudly announced the launch of its newest venue: Telu, an aromatic herb and cocktail garden. With a commitment to waste management, the resort has long been an advocate for upcycling, zero waste and sustainability, thus inspiring this innovative new guest experience.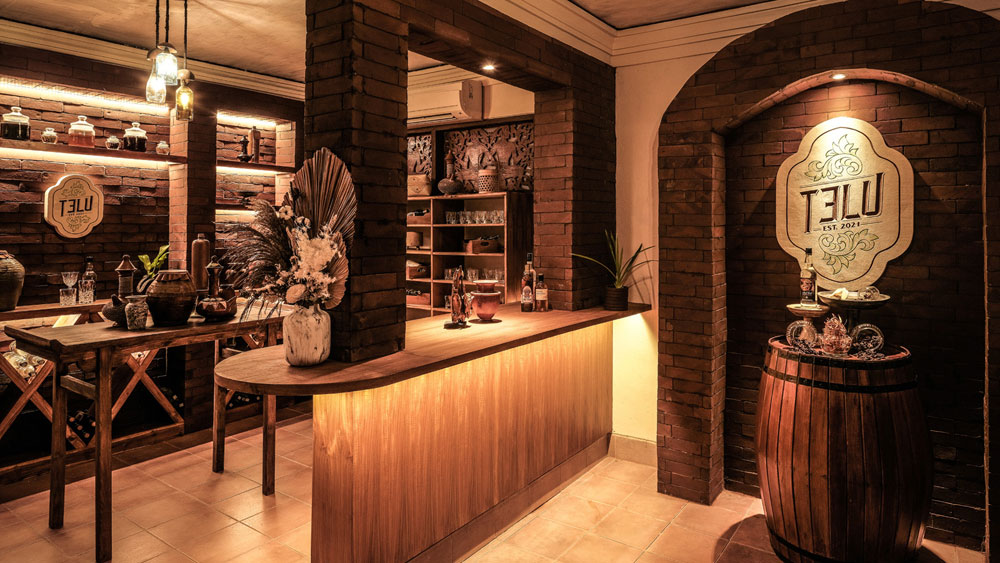 The beachfront Four Seasons Resort Bali at Jimbaran Bay launched Telu in conjunction with Earth Day on Thursday, 22 April 2021. The new aromatic herb and cocktail garden acts as an exclusive space for Head Bartender, Sufian Mahmoud, to conduct zero-waste bar workshops.
The launch of Telu marks the latest addition to the renowned all-villa resort following the launch of the new Healing Village Spa back in September 2020 and the appointment of Pastry Chef, Thomas Bouledin, expanding the culinary team headed by Executive Chef, Phillip Taylor.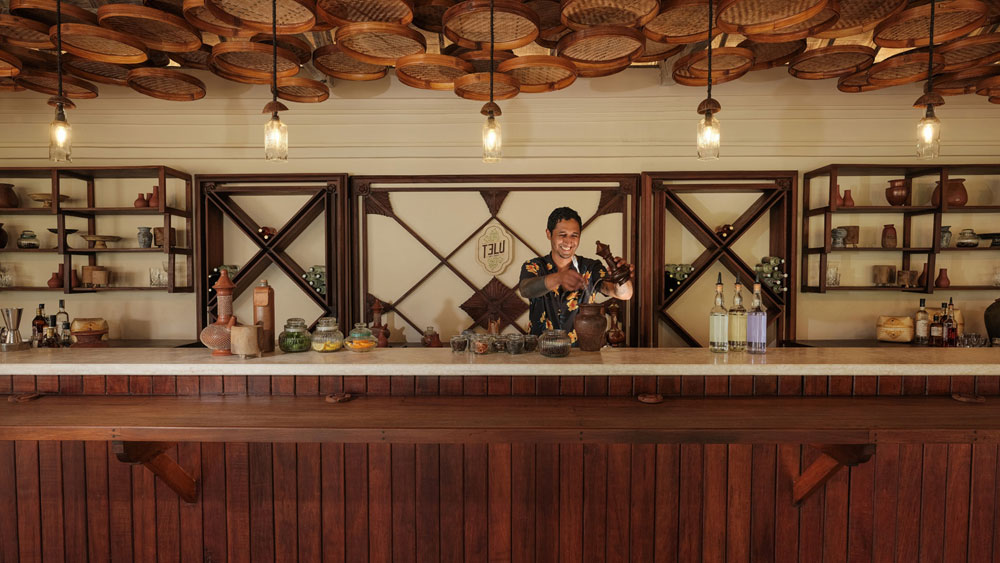 "I am thrilled to announce the latest upgrade to our facilities and guest experience with the launch of Teli at Four Seasons Jimbaran Bay," said General Manager, Uday Rao. "We are actively preparing to welcome back guests with the utmost comfort and care, and can't wait to once again showcase the best of Bali through the eyes of our Four Seasons experts."
Featuring an open-air concept, Telu is designed using 100 percent repurposed and upcycled materials, along with an Arak Cellar where Sufian stores his next infusions in antique clay pots and upcycled glass bottles until it matures. Here, guests can expand their knowledge on arak (Balinese rice wine), from its traditional uses to its medicinal benefits. Guests can also rummage through the garden with Sufian to handpick their favourite spices and herbs, and find themselves behind the stove before getting behind the bar.
Guests will first learn about Sufian's distinct culinary technique to cocktail-making, from slow-cooking liqueurs and simmering marmalade to infusing arak with the flavours of homegrown plants. As one of the island's industry leaders in sustainability, Sufian works under the ethos of "minimum waste, maximum flavour", and at Telu, guests will learn how he applies it to his techniques, from water and electricity consumption to local sourcing and a ban on plastic.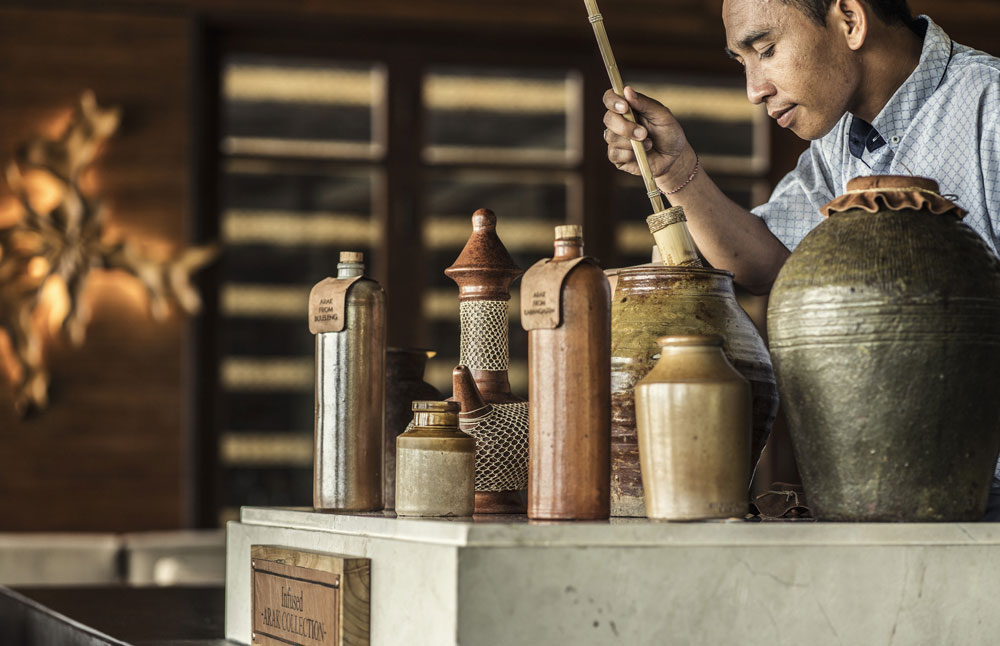 "Telu reveals the craftsmanship behind the cocktail experience that Sufian heads up at Sundara Beach Club, where Zero Waste cocktails are the most popular beverages. Now, guests can learn recipes and expert tips to take home, along with tangible ways to reduce waste in their own kitchens," said Food and Beverage Director, Nicolas Senes. "It's a journey back in time that unlocks another layer of Balinese culture, as well as a vision of the future through the lens of sustainable bartending."
Telu can host up to 12 people for private cocktail classes and up to 30 people for a cocktail party, with set-ups following Four Seasons global Lead with Care protocols. Telu offers both alcoholic and non-alcoholic beverages. The Zero Waste Bar Workshop is priced at IDR 600,000++ per person, open daily by appointment.
Four Seasons Resort Bali at Jimbaran Bay
Jimbaran, Bali
+62 361 701 701
fourseasons.com/jimbaranbay