Experience a different kind of airspace onboard Boeing 787 Dreamliner from Thai Airways. Electronic light-dimming controlled by your fingertips, and a broader view from every seat with larger windows and revolutionary open, architecture cabin design makes every flight feel like walking on air.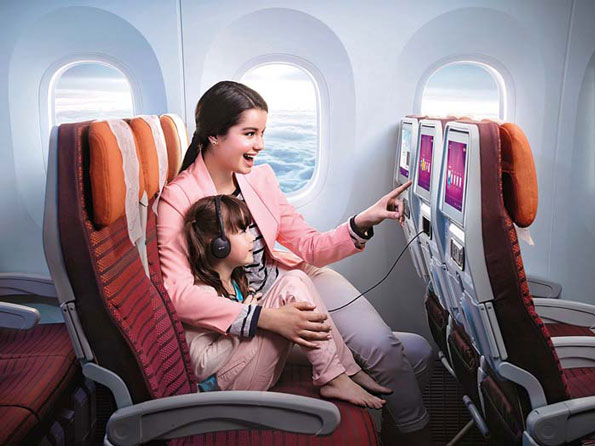 Thai's Boeing 787 is truly a passenger centric airplane with advanced filtration technologies creating more cabin humidity to reduce dryness; new modification in the control system to counter the effect of turbulence; and pressurization of the cabin interior has been explored to provide the optimum level for a more restful flight.
You might think these details don't matter now, but when you're flying you'll know they do.
Fly from Denpasar to Bangkok on October onwards with the revolutionary NOW technology, combined with award-winning service from the heart, on the Boeing 787 Dreamliner from Thai Airways and find out special deals at Thai Airways website.