The Apurva Kempinski Bali has added another title to its diverse culinary journey, inspired by a popular dining style from Mongolia and China.
Bai Yun, meaning 'white cloud' in Mandarin, is the resort's brand-new hot pot experience that treats you to premium-quality meat, fresh seafood, noodles, and more served in a bowl of piping hot soup. The name is derived from the way hot pots produce heat, which creates steam that floats in the air.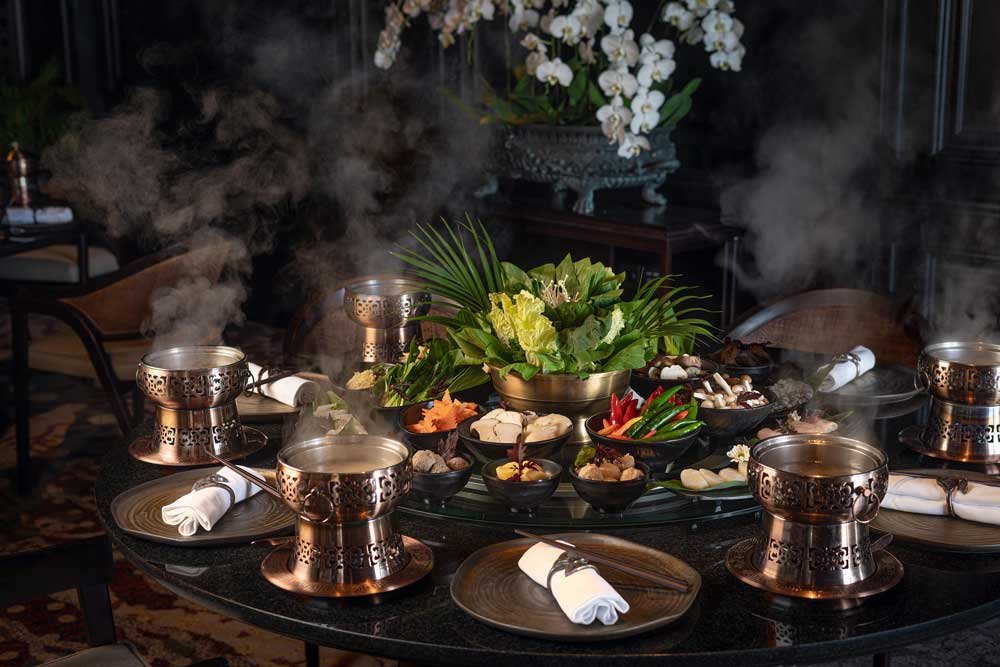 Executive Chef Ho Weng Kit has crafted a selection of soup bases from herbal chicken, pork collagen, and of course a vegetarian option too, in which guests can indulge individually. He also focuses on using fresh seasonal ingredients for his hot pot patrons. 
The dining style is loved in countries throughout Asia, not only for the style but also for bringing people together. For this reason, the restaurant was designed to cater groups of 4 to 150, making it ideal for family gatherings or celebrations.
Chef Kit has more than 23 years of culinary expertise, especially cooking for large-scale functions. He led a team at one of the biggest catering companies and co-managed the kitchens of one of the largest casinos in Toulouse, France. His culinary passion was first developed in his country of origin, Malaysia, before he moved to France in 2001, with a brief stopover of two years in Singapore. Chef Kit is a competitor by nature, and his skills and creativity have earned him over 30 prestigious accolades across Asia and Europe. Open 18:00-22:00.
Bai Yun at The Apurva Kempinski Bali
Reservations: +62 811 382 09541 | restaurants.bali@kempinski.com
kempinski.com/bali/