On Wednesday, 3 May 2017, the PR and Marketing community of Bali's top hospitality establishments – from hotels, to parks and restaurants – gathered together at the Grand Ballroom of the Trans Resort Bali for a special annual conference organised by NOW! Bali Magazine.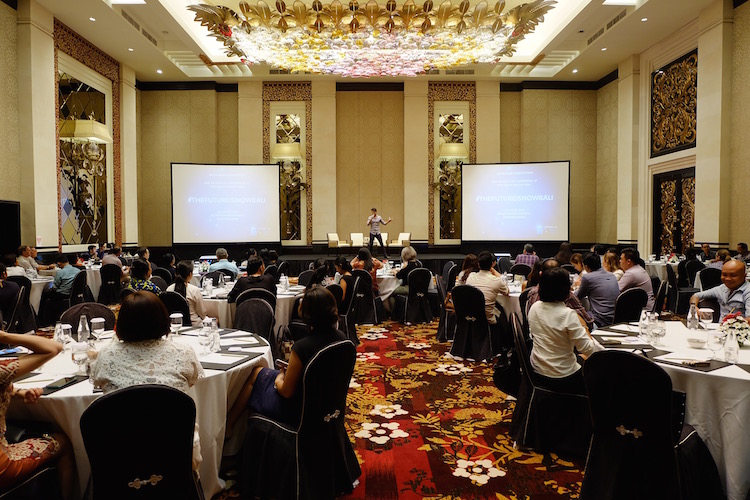 Now in its second year, this conference dubbed "The Future is Now" is aimed brining added value to the island's professional PR community by inviting expert speakers to share their knowledge on the latest business and communication trends.
With 100 eager-to-learn professionals seated and ready for the conference, the GM of the Trans Resort Alex Jovanovich welcomed all for a second year in a row. After was a very warm introduction from Managing Director of Phoenix Communications, and publisher or NOW! Magazines, Alistair Speirs. He explained that this annual event was being held because the success of Bali's tourism is in the hands of those spreading the positive messages about Bali to travellers around the world. Thus, it is important those in the front line – the PR and marketing individuals – are always kept informed and up to date, keeping Bali one step ahead as the world's best holiday destination.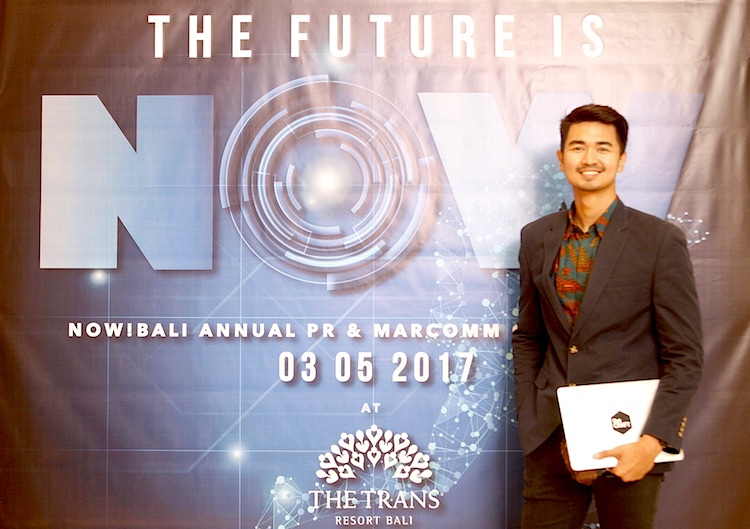 First to speak was Chadd Mclisky, currently an expert consultant for Edelman but has had over 30 years experience in communications that even spans massive crisis management of the 9/11 disasters and even the Indonesian tsunami. With his vast knowledge over the years, Chadd explained the important changes PR has come through and the new realities of spreading a message effectively in today's world.
Next to speak was Rahmat Chaniago, a young, digital savvy professional working at GetCraft, one of South East Asia's most premium online content network. He discussed creative sponsored content and social media engagement.
Last was a very unique talk from Mark Copeland of 'Smartminds', a consulting company that aims to change businesses and people to become values-driven. Through his talk he discussed the ideas of creating a high performance workplace, and creating positive change within a business.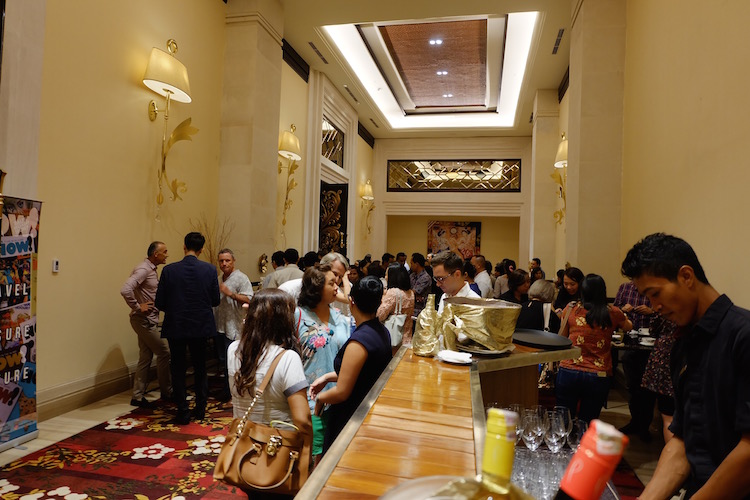 After all the serious discussion, two very special announcements were made. First, the Trans Resort launched their all-new Trans Preferred Loyalty Membership Card, giving all guests one to keep for themselves. The second was from NOW!, who introduced a brand new hotel booking website called NOW! Guides, to be launched later this year.
The afternoon continued with a bout of lucky draws from NOW!, Ultimo Aesthetic Clinic and Think Pink Nails. Finally, all the guests gathered in the foyer to enjoy canapés and cocktails and Plaga wine, to wind down from a day full of content and information that hopefully secures that Bali's future is now. www.nowbali.co.id
For photos of the event please visit our Facebook Page Photo Album: http://bit.ly/NBPRGathering17