Enclosed by lush valley greenery on the highlands of Ubud, perched above the Wos River, The Kayon Jungle Resort is a tropical sanctuary where globetrotters can feel rejuvenated by the beauty of nature.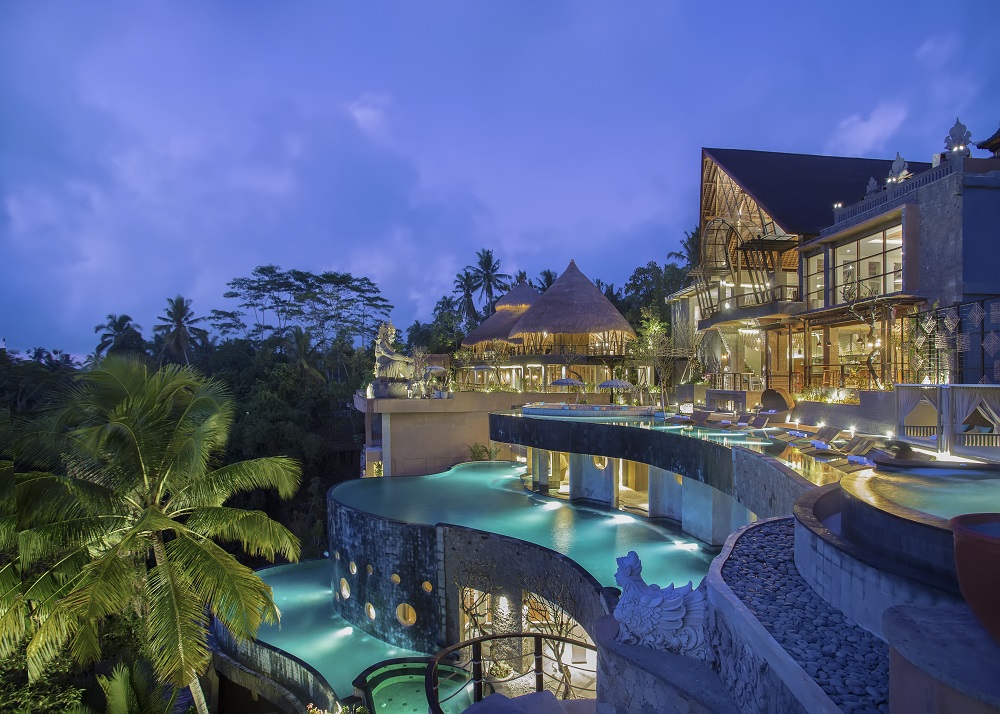 Located within the traditional village of Bresela, Payangan, The Kayon Jungle Resort is 25 minutes away from the Ubud centre. This five-star jungle utopia draws inspiration from the magnificence of the famed Tegalalalng rice terraces and has been designed as a luxury accommodation with high-end facilities – an oasis that marries the island's creativity with boutique sophistication.
The resort is adapted to the existing environment and honours the harmony and community spirit of the local village. Blessed with a stellar landscape, The Kayon Jungle Resort features an exquisite assembly of rooms, suites and private pool villas that terrace down the valley to mirror Bali's renowned rice fields. The resort exudes the essence of island living through its design-driven interior concept and exclusive amenities to boost personal comfort in each accommodation.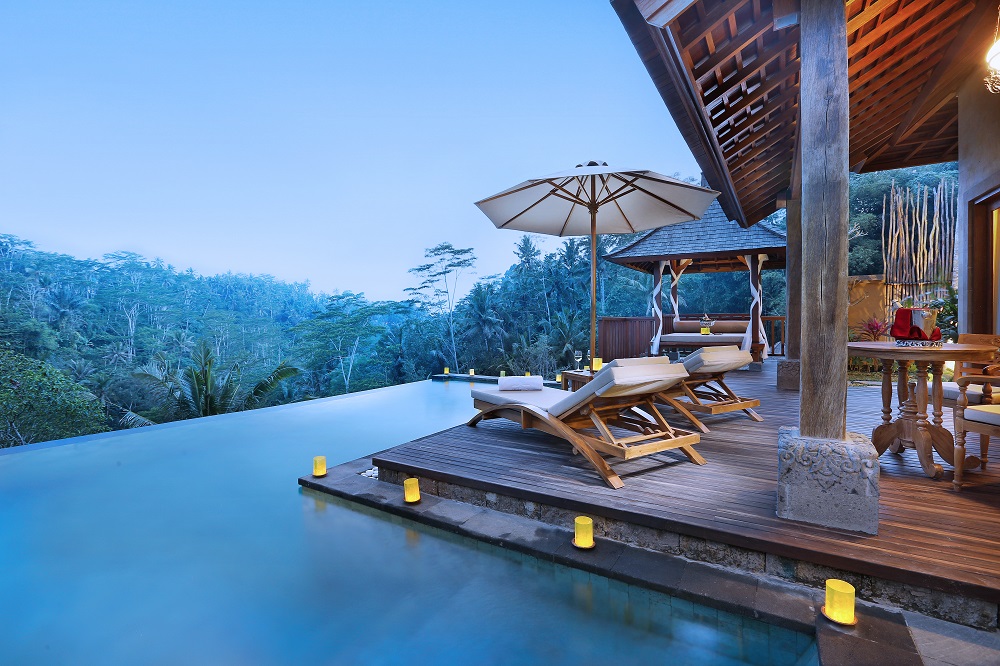 The room categories include 20 Kayon Jungle Suites, 10 Jungle Pool Villas, 5 Valley Pool Villas, 2 Kayon Premier Pool Villas and 1 Kayon Royal Pool Villa. The resort also has a variety of dining destinations including Kepitu Restaurant, open early morning for breakfast serving international favourites to local delicacies; Kepitu Bar & Lounge, a casual venue to eat, drink and relax in a unique thatched rooftop and bamboo structure; Wanna Jungle Pool & Bar, a day club haven to unwind in infinity pools spread over three levels; and the Canyon Jetty Restaurant, a romantic dining venue by the canyon featuring tables placed inside private huts.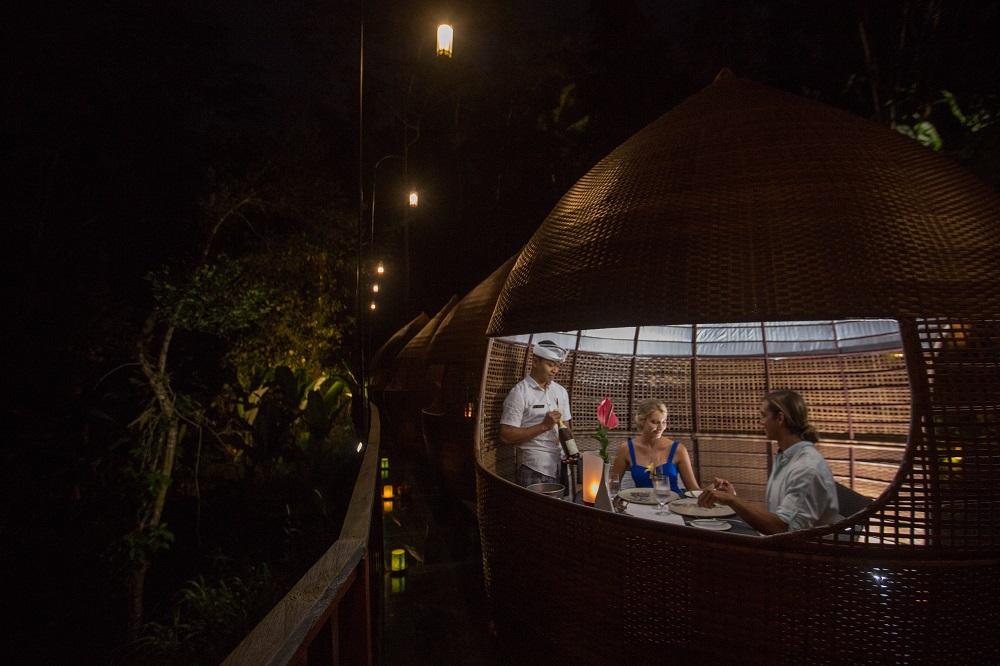 The resort's facilities include Seray Spa, where travellers can indulge in a spa day designed to facilitate fundamental rejuvenation in a warm and comfortable atmosphere; the Yoga pavilion, where guests can enjoy morning yoga with the sounds of nature; a fully equipped gym and recreation area featuring state-of-the-art equipment; Kayon Traditional Art Market, featuring Balinese handicrafts, high-end souvenirs, jewellery and textiles; Lempad Tribute Museum, a smart gallery that exhibits a curated collection by the legendary I Gusti Nyoman Lempad; and Puspaka Sky Wedding Chapel, a picturesque wedding venue elevated high above the tropical valley.
The Kayon Jungle Resort
Banjar Bresela, Desa Bresela, Ubud
+62 361 978 098
thekayonjungleresort.com