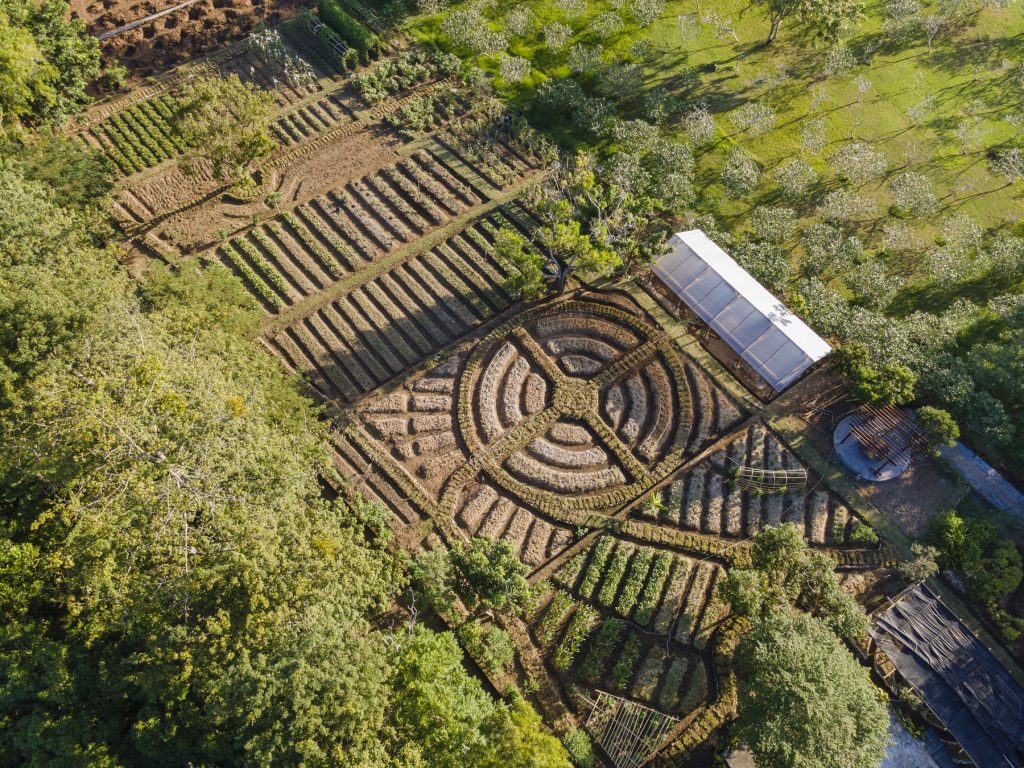 Encompassing two hectares of AYANA Estate's vast 90-hectare integrated resort, the reconceptualised AYANA Farm has reopened following months of production system and infrastructure improvements.
As an organic sanctuary and educational centre that provides the estate with its wide-ranging high-quality produce, AYANA Farm allows guests to partake in traditional sustainable farming methods. The reimagined edible botanical garden now invites guests and the wider community to experience and learn time-honoured farming techniques, presenting an expanded range of immersive, educational and enriching experiences, from guided walks to hands-on workshops.
AYANA Farm's eclectic latest experiences encourage guests to immerse themselves in the natural beauty of their surroundings while developing their understanding of sustainability techniques as well as the agricultural practices that have shaped Bali for centuries. Agrarian culture and impassioned for ecological balance are integral to the spiritual lives of the Balinese, thus, AYANA Farm provides the ideal destination for an in-depth exploration into the foundations of the island's unique agricultural heritage.
Implementing eco-friendly and climate-conscious practices such as soil health and biodiversity maintenance, water conservation, and resource optimisation, together with methods passed down through generations of Indonesian farmers, AYANA Farm is a fantastic oasis for those keen on learning about environmental sustainability and Bali's ancient agricultural ethos.
AYANA Farm Walk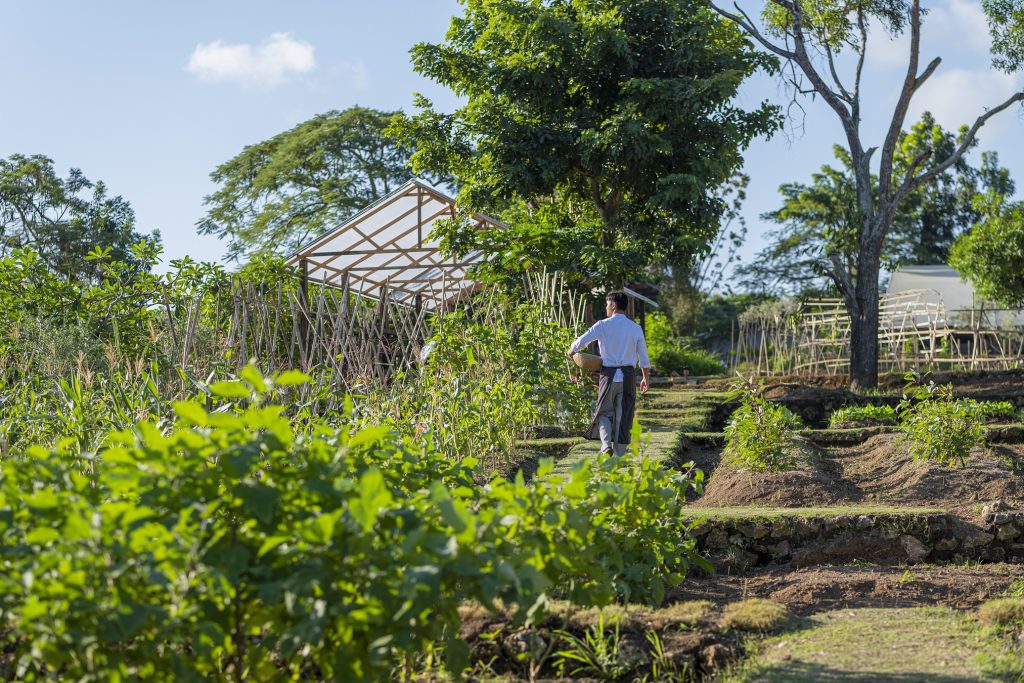 Running every Monday, Thursday and Saturday, from 9am to 9.45am, guests and community members can enjoy the complimentary AYANA Farm Walk activity, where they'll learn about the farm's sustainability principles and traditional techniques to grow a diverse variety of vegetables, fruits, herbs, edible flowers and medicinal plants.
Rediscover Agriculture at AYANA Farm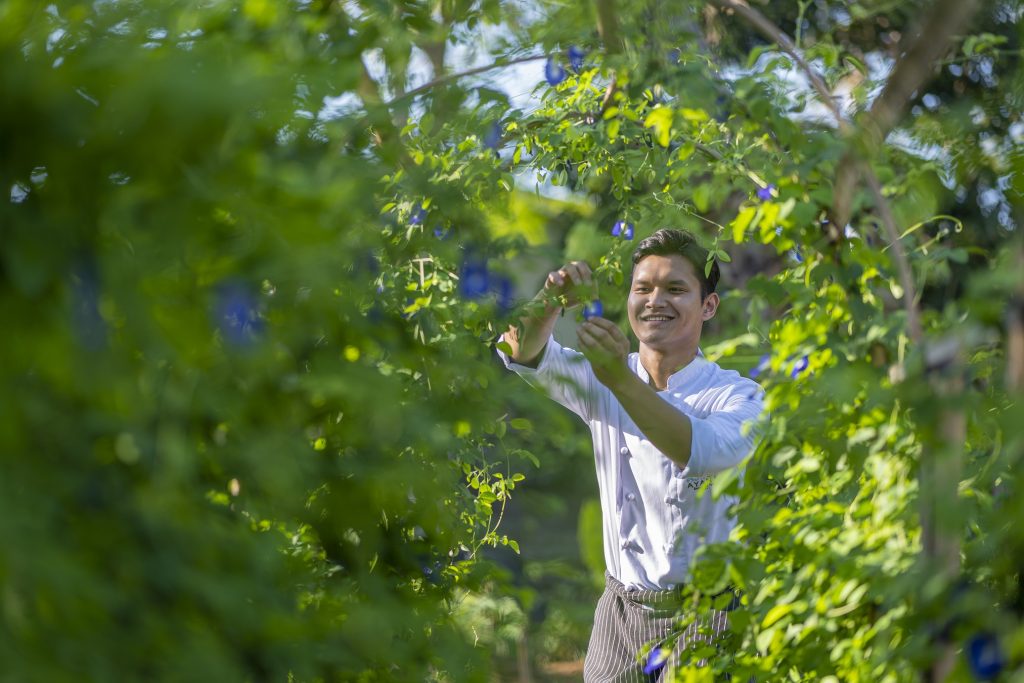 For guests wanting to expand their knowledge of sustainable farming practices, the Rediscover Agriculture at AYANA Farm experience offers activities such as planting and harvesting, and learning about the farm's Apotek Hidup (living pharmacy), which emphasises Balinese and Indonesian traditional medicinal knowledge. Held every Tuesday, Friday and Sunday, from 8.30am to 10am, participants will get the chance to concoct their own herbal teas incorporating AYANA Farm edible flowers and herbs by the end of the visit. Priced at IDR 250,000++ per person.
Traditional Herbal Remedies Workshop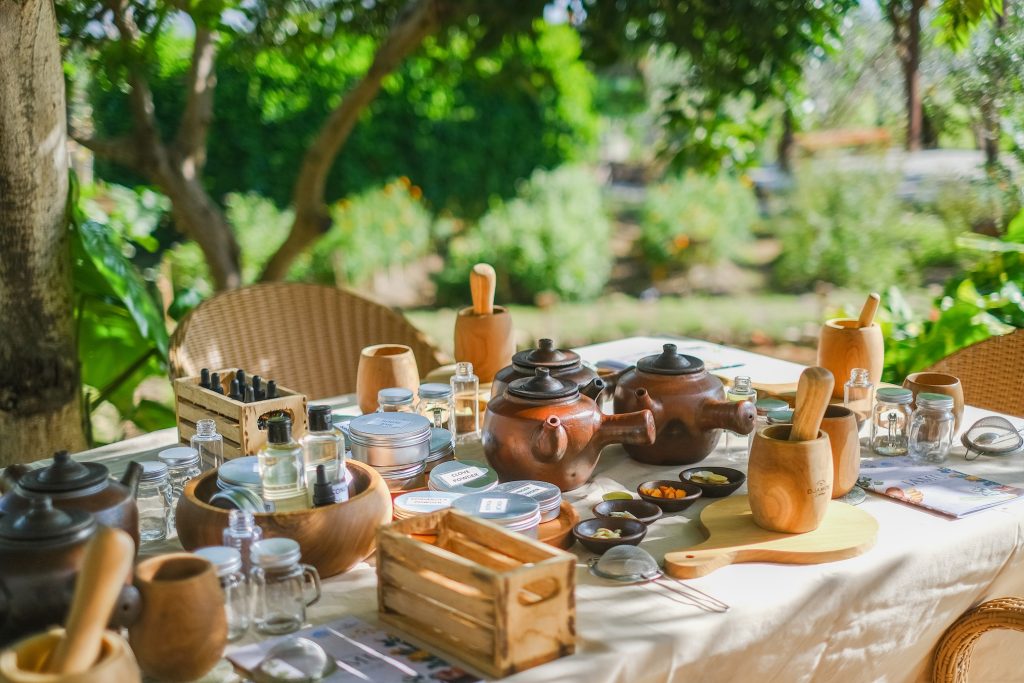 Visitors who are interested in the art of jamu-making, the ancient art of Indonesia's traditional health elixirs, can participate in Traditional Herbal Remedies Workshop. Held every Tuesday and Thursday, from 3.30pm to 5.30pm, guests can harvest their own freshly picked organic ingredients and craft personalised natural remedies. The workshop is led in collaboration with jamu experts from The Jamu Bar, founded by the great-granddaughters of Nyonya Meneer, one of the most legendary, well-known and influential names in the jamu world. Priced at IDR 1,200,000++ per person, this activity is suitable for guests aged 13 years and older.
Farm-to-Bar Workshop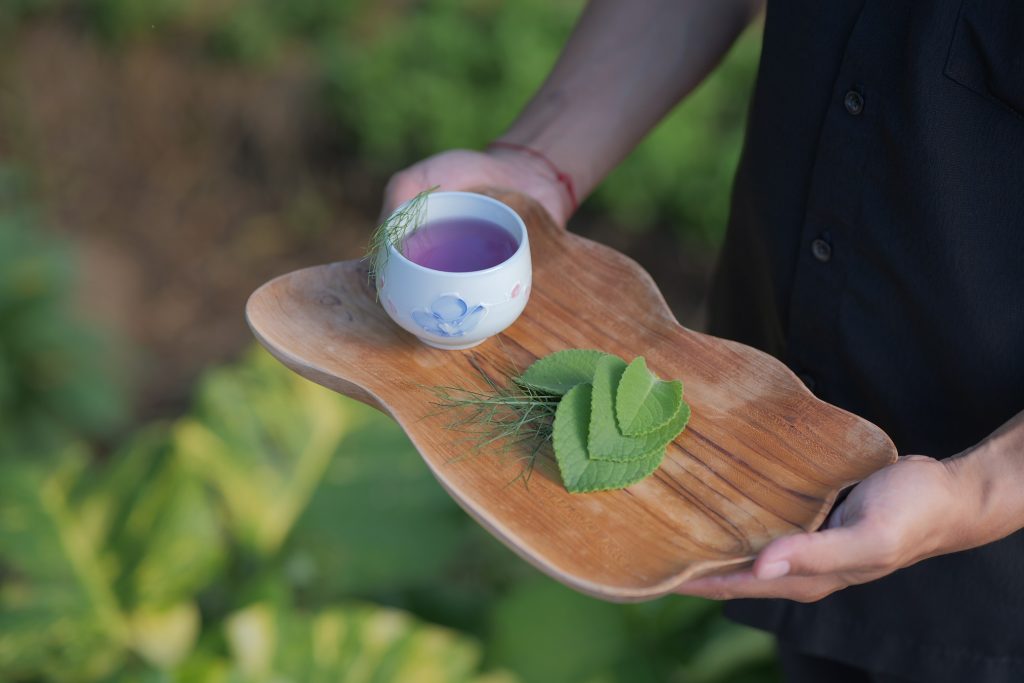 Guests who aspire to learn the craft of mixology can partake in the Farm-to-Bar workshop, held every Friday and Saturday, from 4pm to 6pm. Participants will concoct their own bespoke cocktails and mocktails in this unique experience, utilising freshly harvested edible flowers, herbs and spices. Priced at IDR 550,000++ per person.
Afternoon Tea at AYANA Farm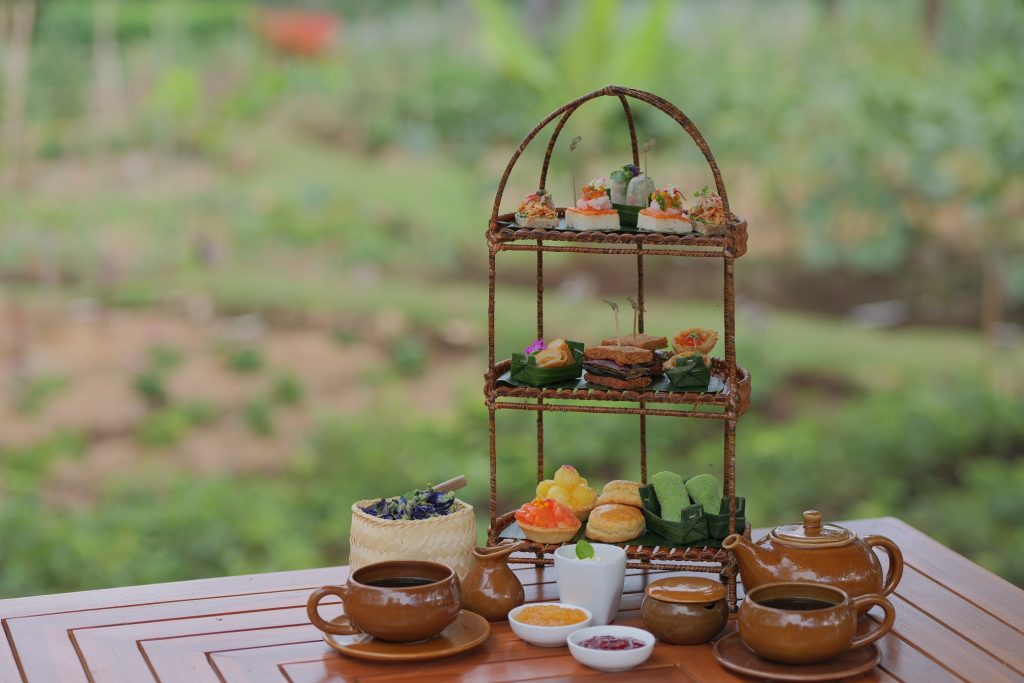 For those wanting to kick back, relax and immerse in the soothing powers of nature, the Afternoon Tea at AYANA Farm can enjoy an assortment of teas and snacks as they experience the farm's exquisite biodiversity and bask in the wonders of Bali's fertile lands. Available every Wednesday and Sunday, from 3pm to 5pm, priced at IDR 300,000++ per person.
To learn more about AYANA Farm, click here! For more information, please contact +62 811 3820 2288 or email fb.reservation@ayanaresort.com
AYANA Estate
Jl. Karang Mas Sejahtera, Jimbaran
+62 361 702 222
reservation@ayanaresort.com
ayana.com